for Google Workspace / for Microsoft 365
Question:
What is One-Time Password (OTP)?
Answer:
OTP (One Time Password) is a password which has very short Validity period.

OTP for access control is TOTP (Time-based One Time Password) which varies with time, generates different value automatically every 30 seconds, and its validity period is 2minutes 30seconds.
Thus, users are required to enter not only user name / password but also OTP in order to log in.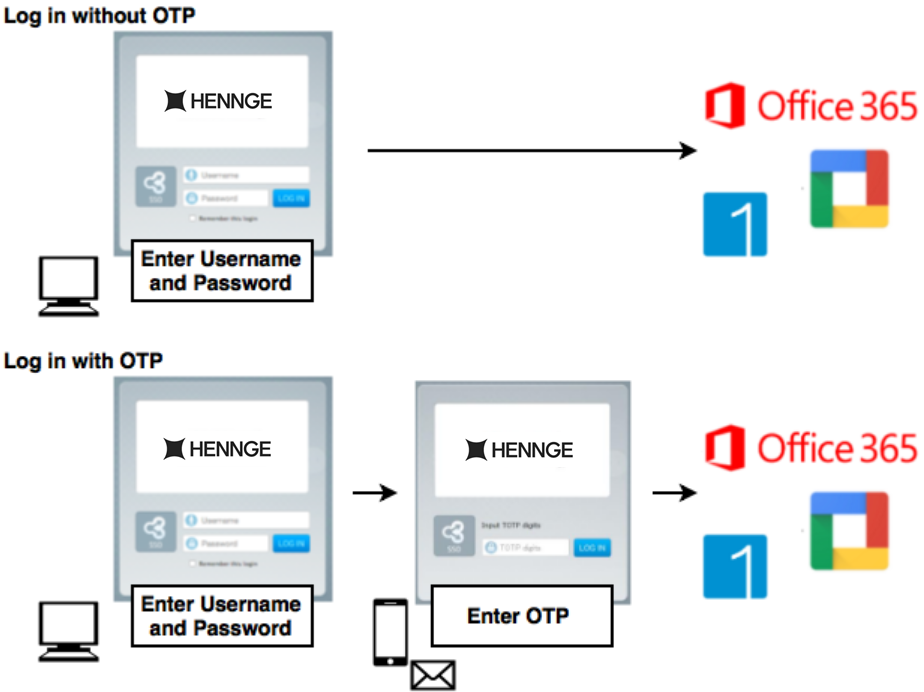 Additionally, about OTP issuing method, please refer to the document below.