Q:
When a file is download by another party, a notification email is sent in English. Can I configure the language per user for when a notification email is sent?
A:
You can set the language to Japanese or English in the Online Storage User Console.

Select "Language of Message" from [Settings] > [Personal Notification] and click "Save Changes".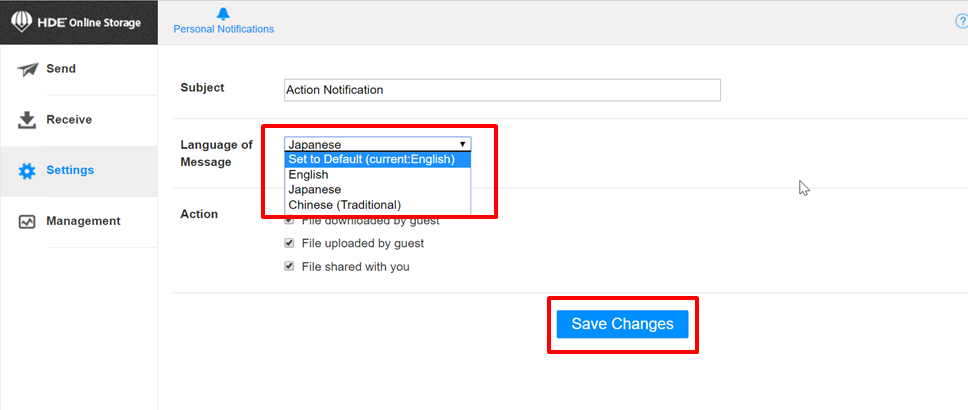 Please make sure that the notification emails are sent in your desired language after making the change.
In addition, you can also check the following article regarding Online Storage language settings.