Target
For administrators who wish to build the HENNGE One environment or add a domain.
Purpose
Obtain a capture of the domain management screen required for HENNGE One environment construction application and domain addition application.
Notes
1. The screenshot display may differ depending on the OS, version, and model of device you are using.
2. This article based on the content of the product as of August 2018, maybe revised without prior notice.
Procedure
1. Open the domain management page of Google Workspace admin control
1.1 Please access the Google Workspace [Admin]→ [ Domains ].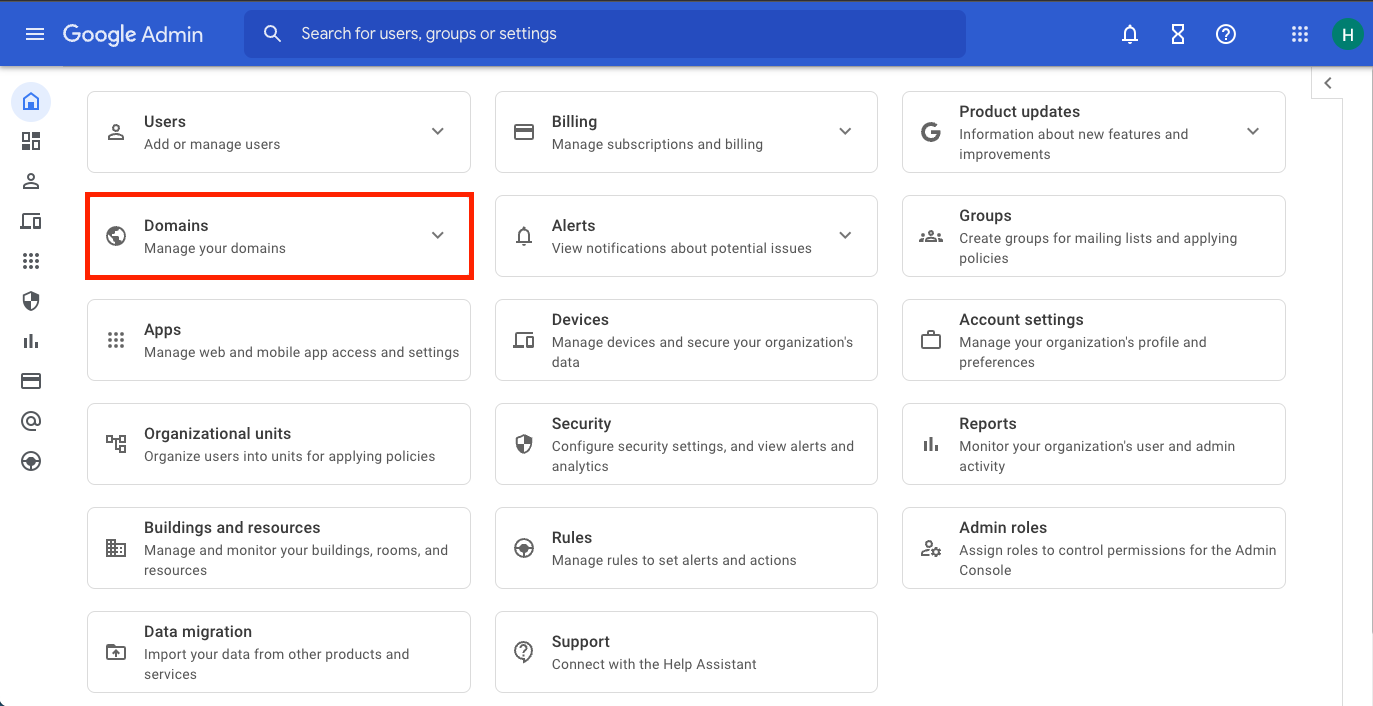 1.2 Click [ Manage domains ].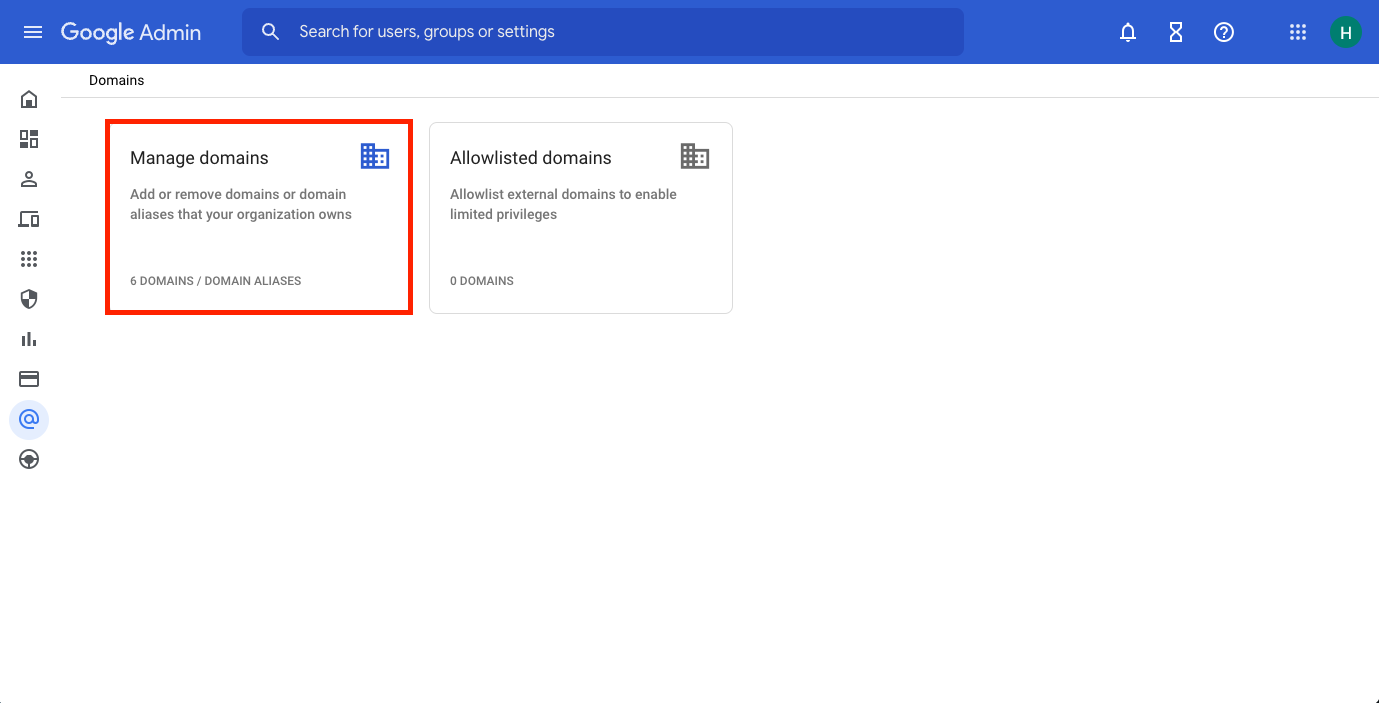 2. Get the screen capture
Capture this screen with the Print Screen command, etc. and save it as an image file such as .jpg or .png.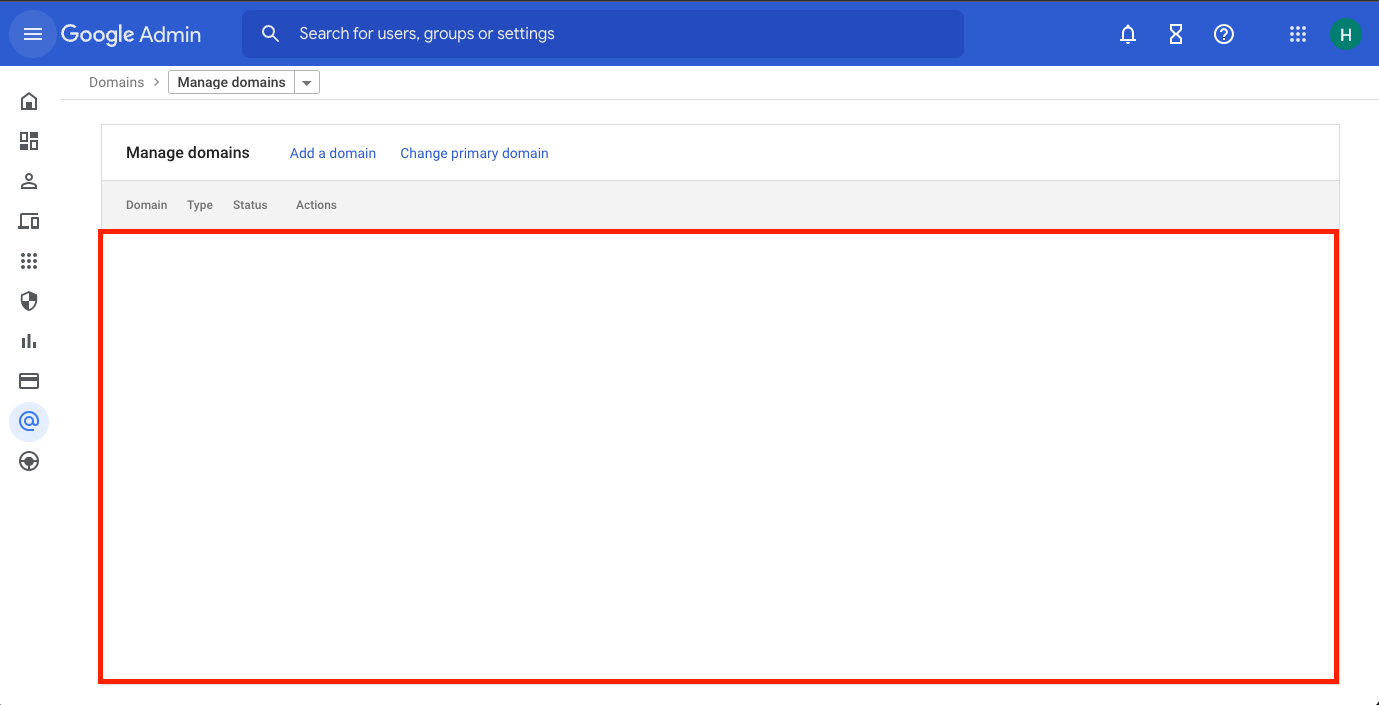 3. Send capture
Please send the capture obtained in step 2 to the HENNGE representative.
Related Article