Target
To user who wants to use HENNGE Secure Browser on masOS
Purpose
Install HENNGE Secure Browser on masOS device
Caution
1.The screen will show differently depends on your phone model and OS version.
2.This article was written in Sep 2020. We will announce if there are any changes in the future.
3. Please check this link Supported environments for HENNGE One before you start to install the browser
4. We use Google Chrome as an example in this article
Procedure
1. Installation
1.1.Please go to this page HENNGE Secure Browser and choose macOS to download the browser.
1.2. Please save the software anyplace you like.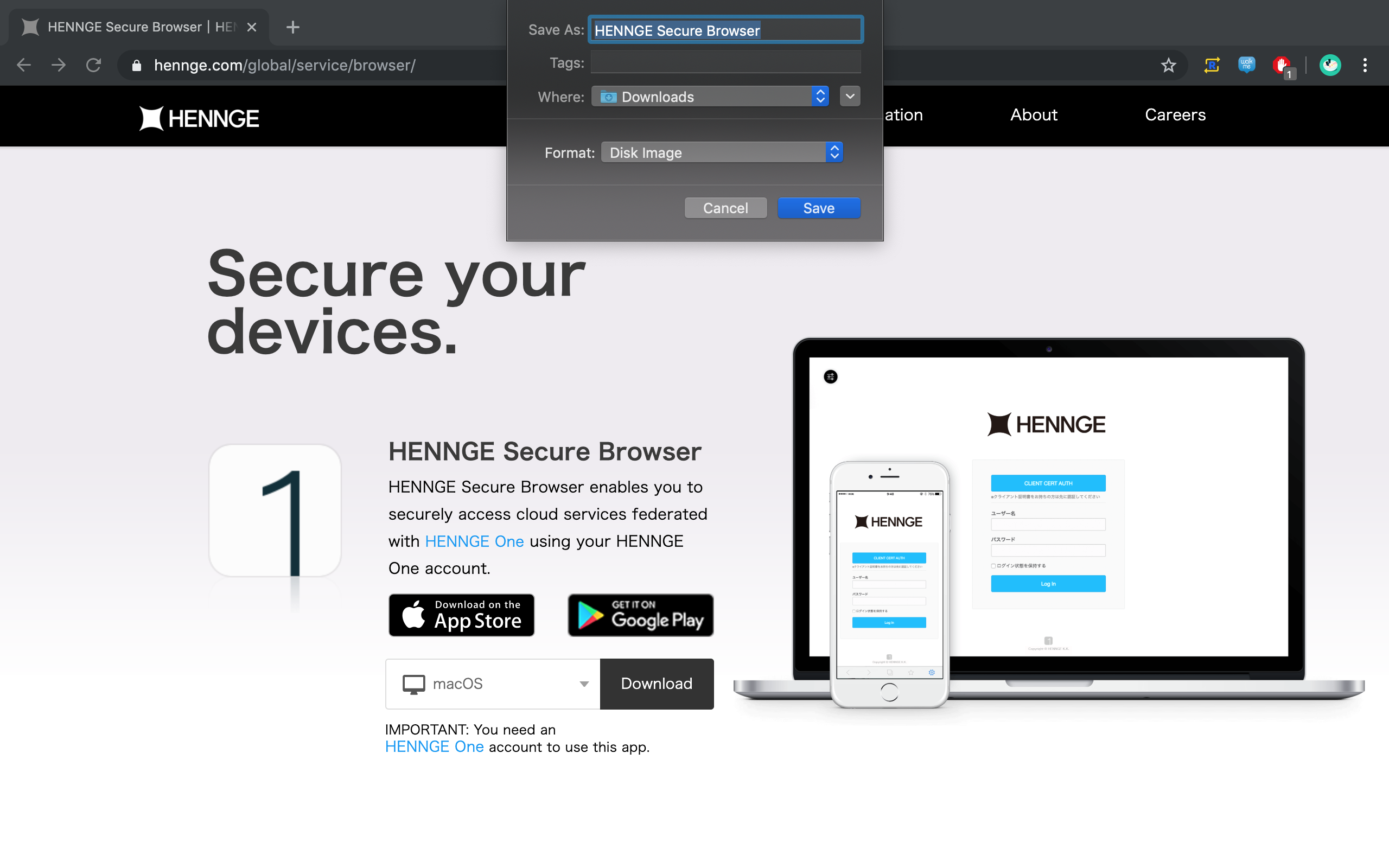 1.3. Open the file you just download.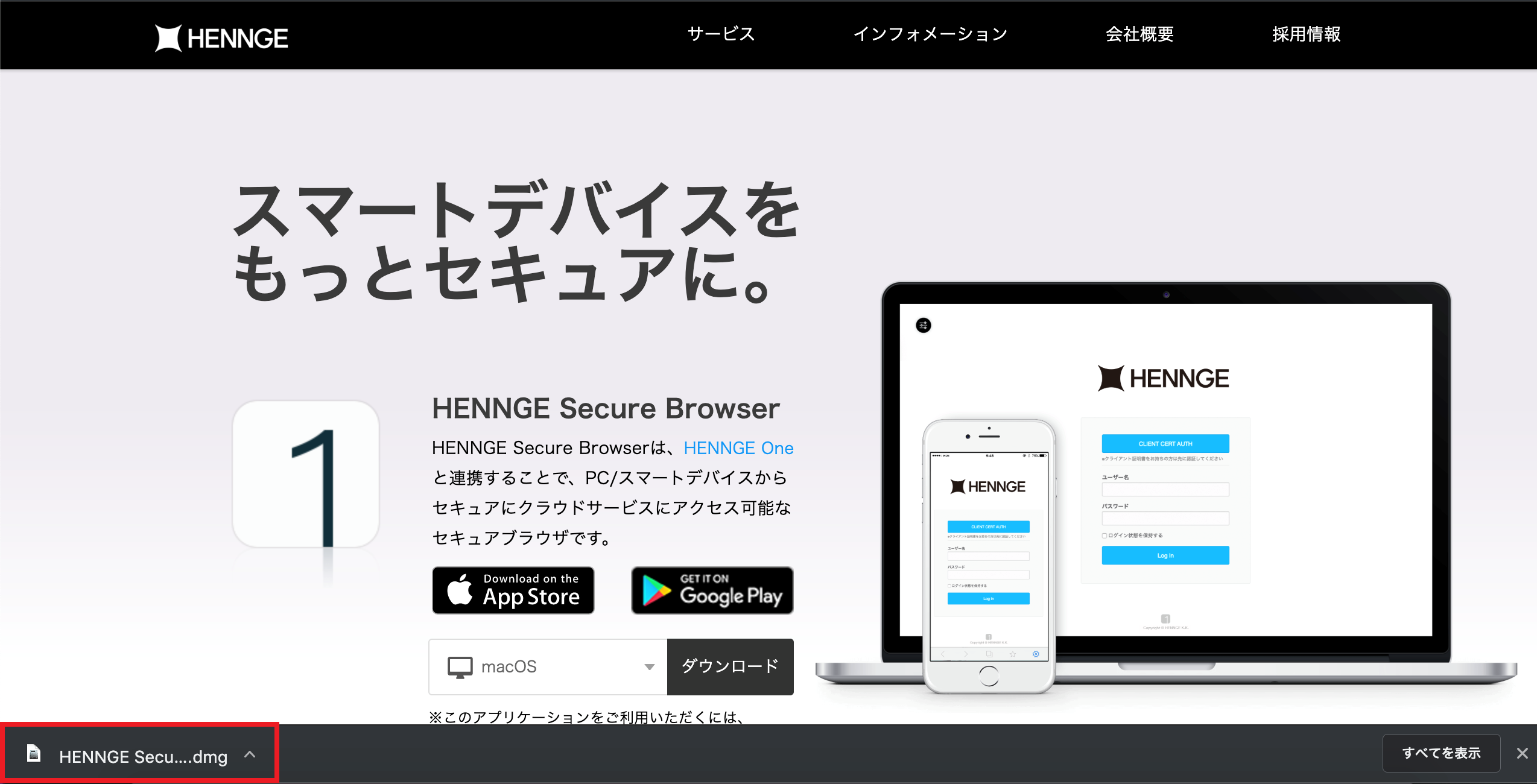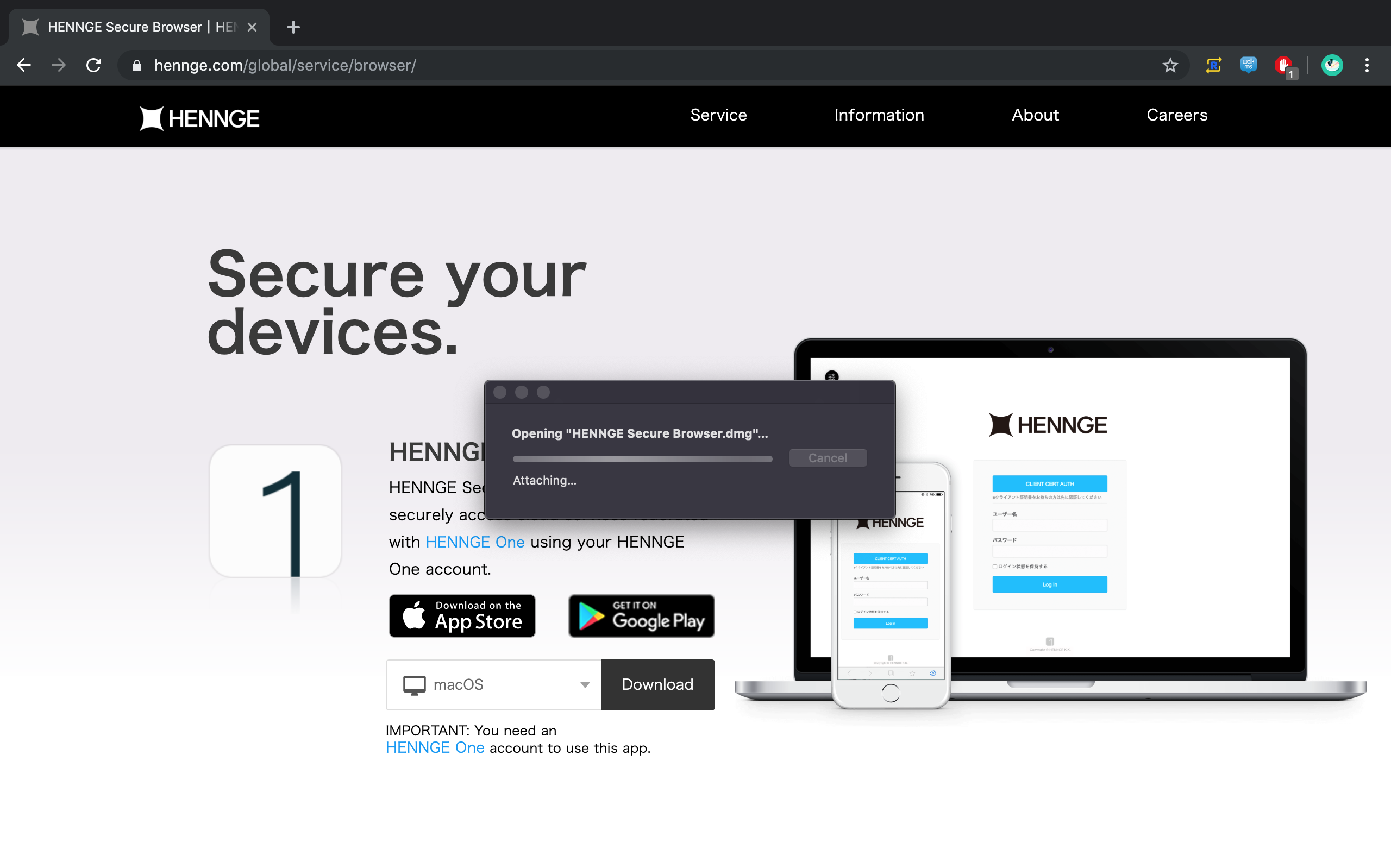 1.4. Drag HENNGE Secure Browser into Applications

1.5. Open the HENNGE Secure Browser, it will show like the picture below.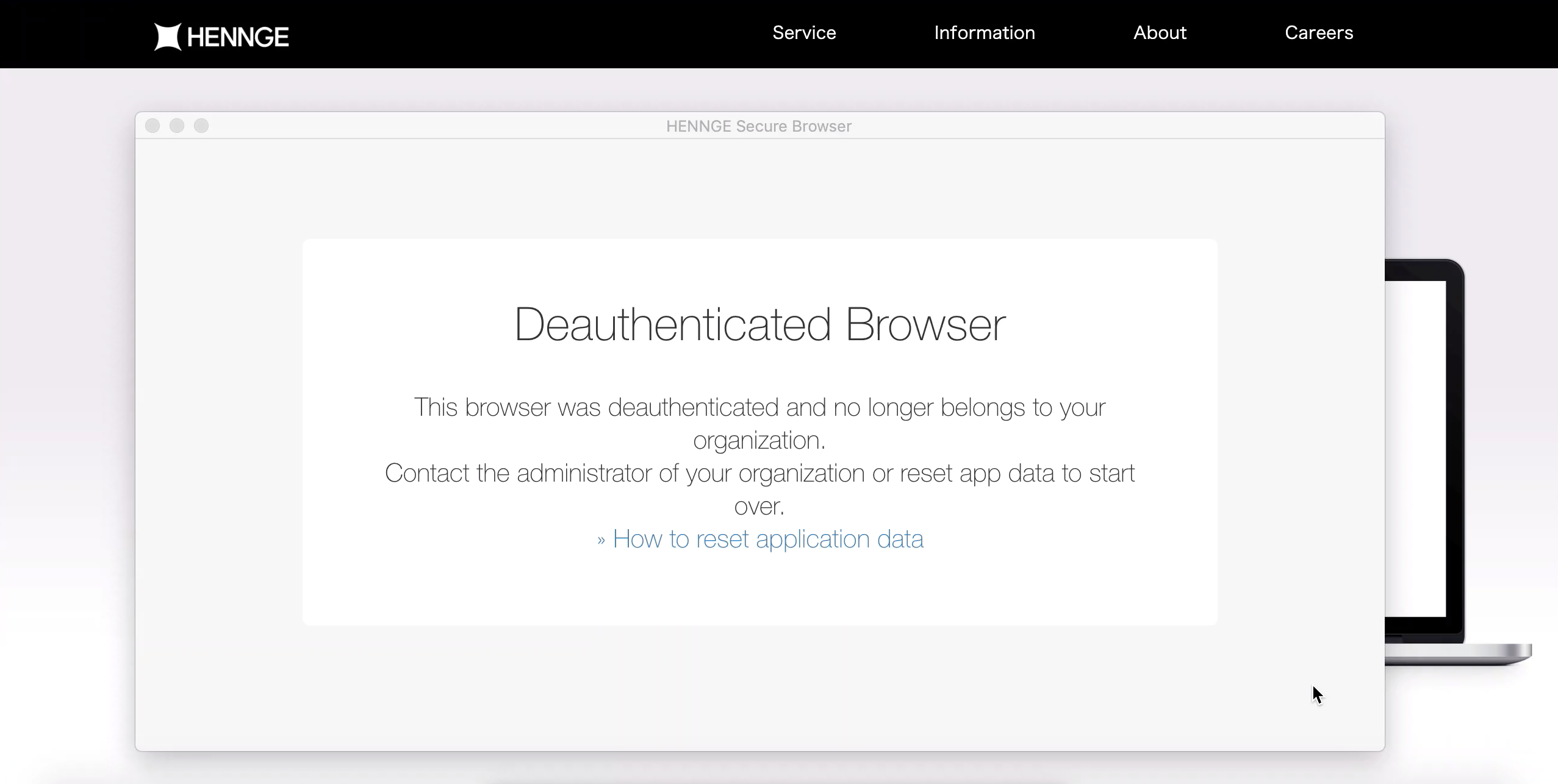 2. Initial Setting
2.1. Open HENNGE Access Control User Portal and click [ ▼ ] on the top right. Then choose HENNGE Secure Browser Settings.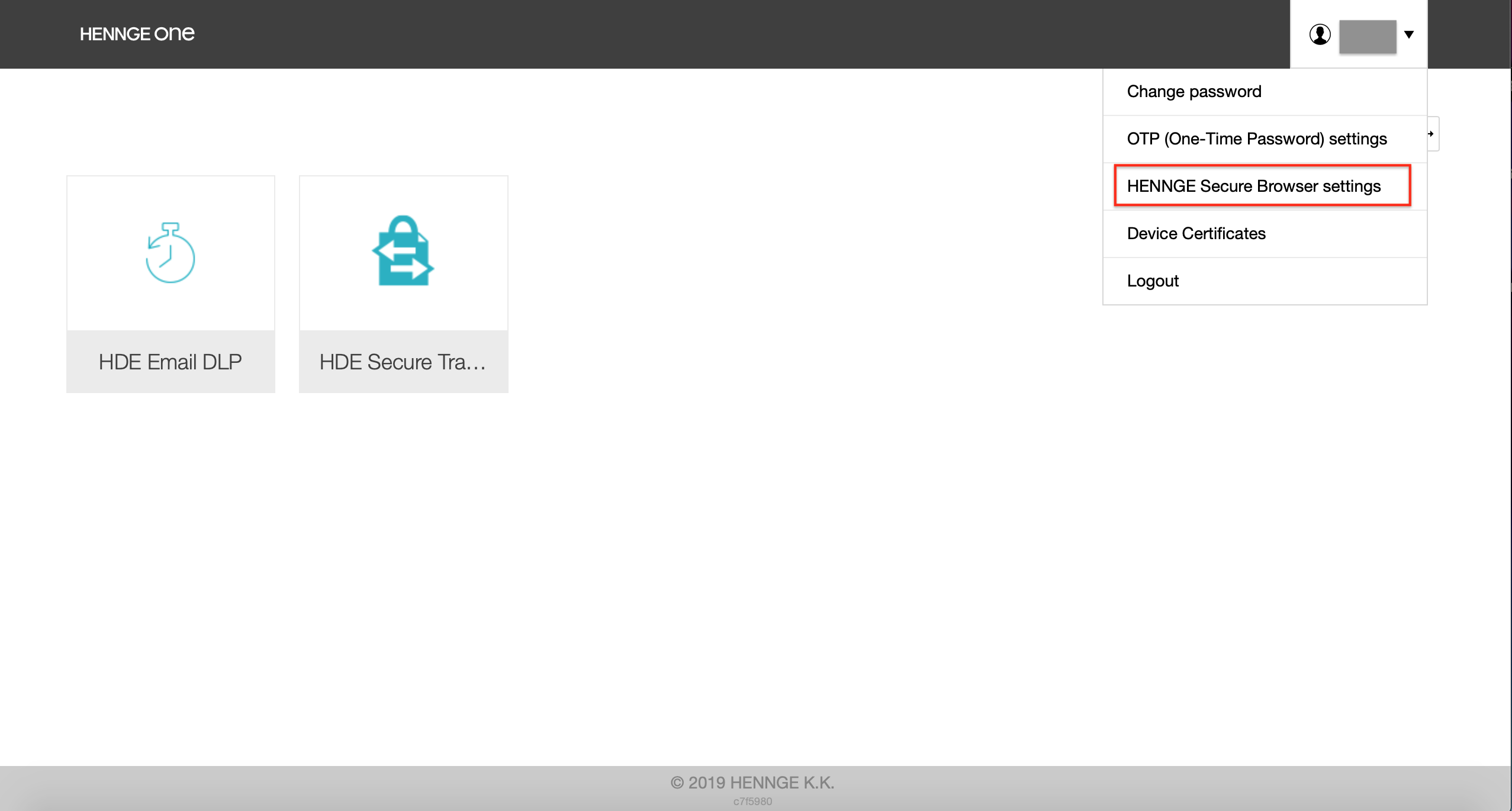 2.2. Click New Device Authentication.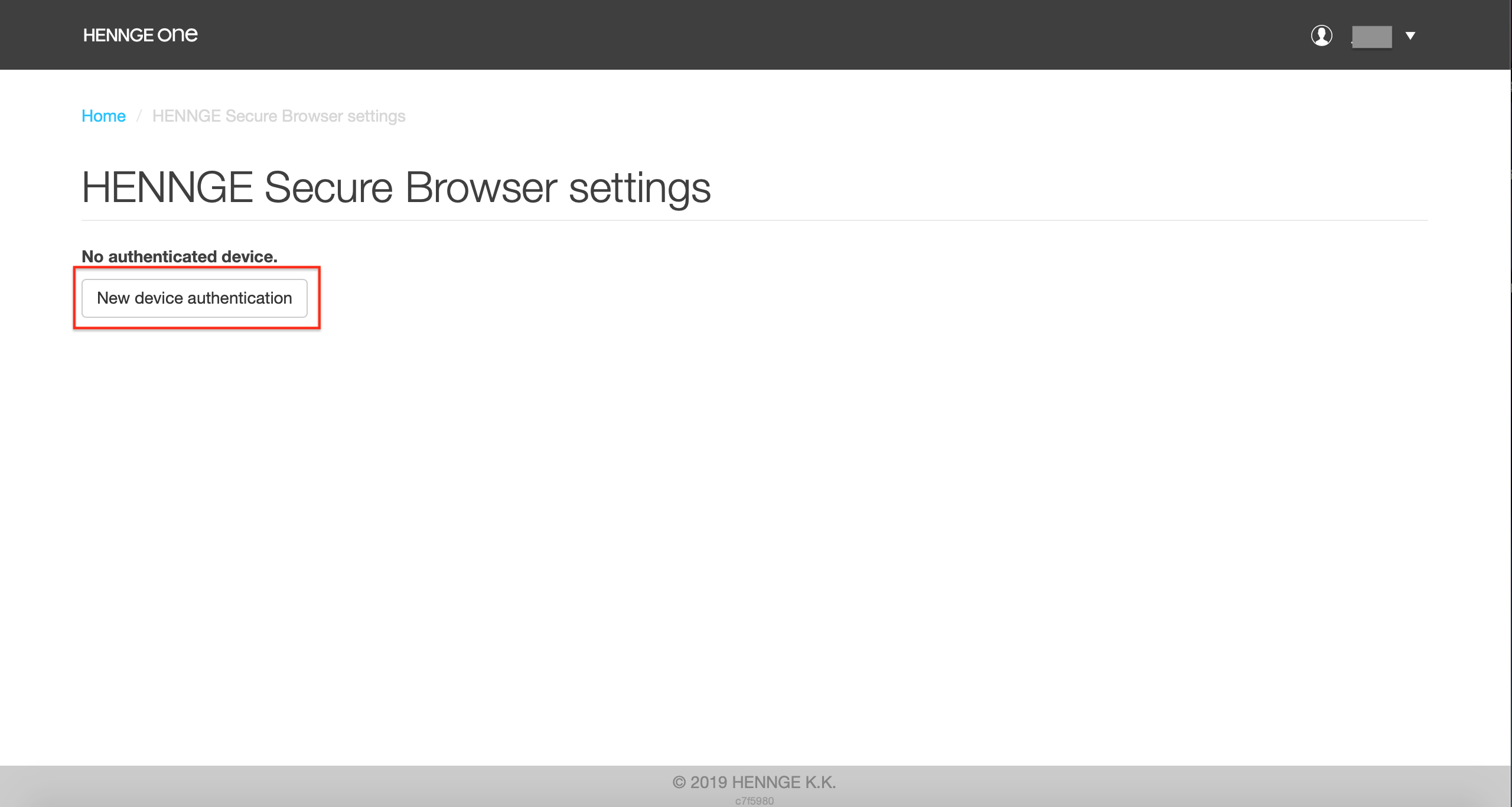 2.3. Click "Copy As Text"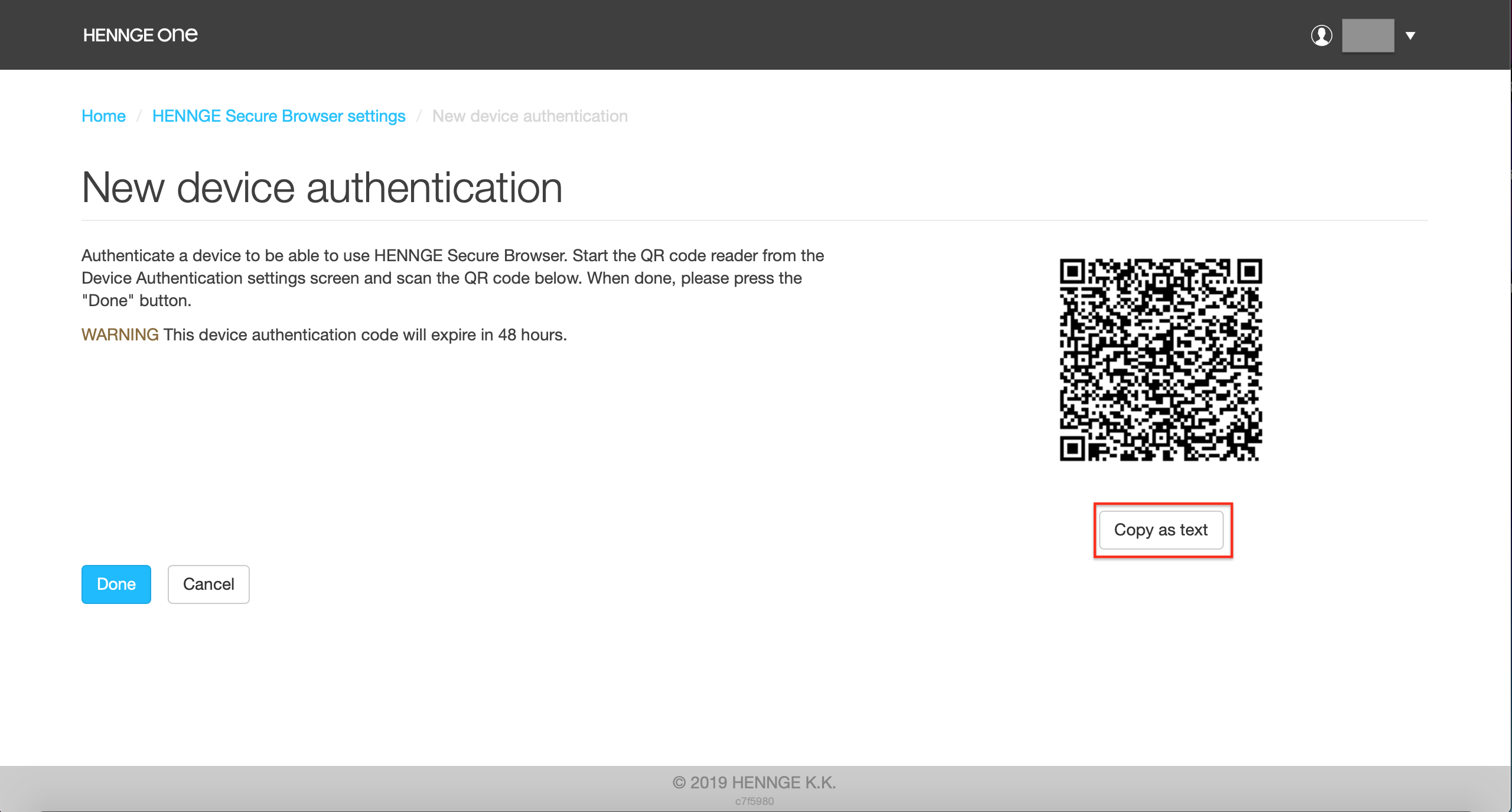 2.4.Open the HENNGE Secure Browser on your PC and paste the text like the picture below.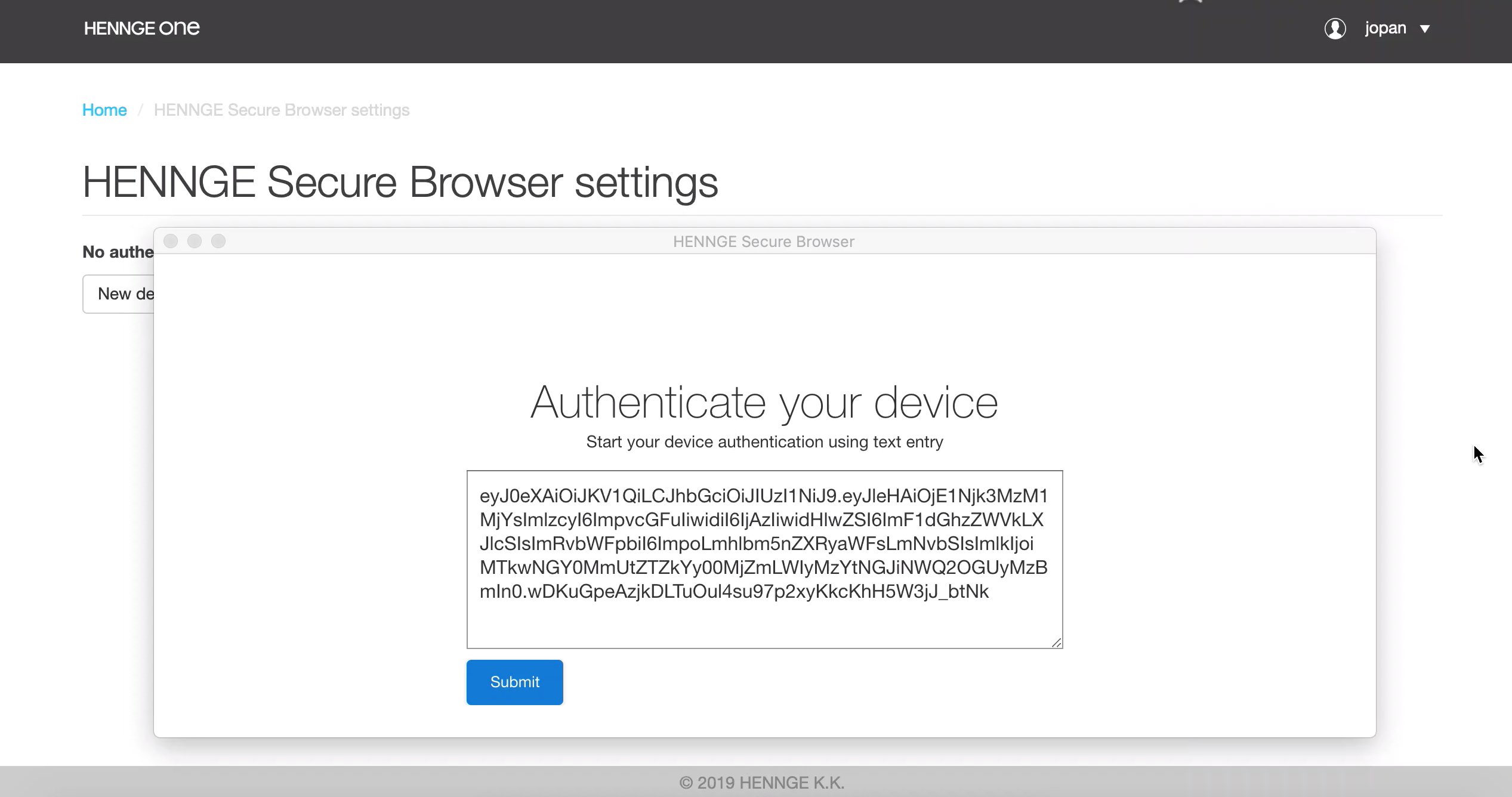 2.5. Once the initial setting is finished, it will show the following message on your screen.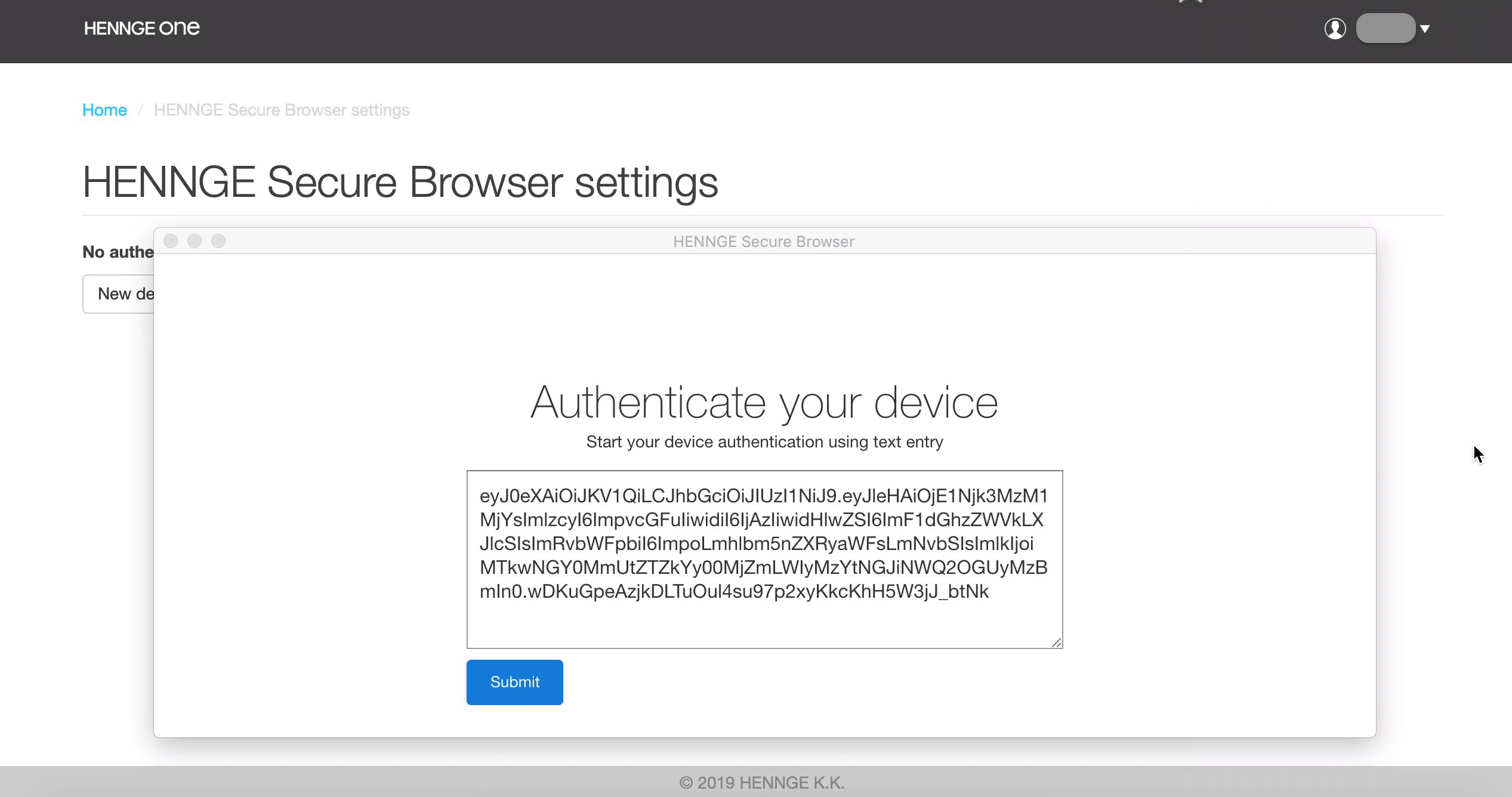 2.7. The admin user will give permission so please wait.
 ※If admin set HENNGE Secure Policy as "Auto device authentication", the user can use the browser right away.