This article consists of instructions on how to install Device Certificate on your Android Devices and how to first login with the Device Certificate.
Step 1 - Open the Notification E-mail from CyberTrust and Click on the link under Step 1.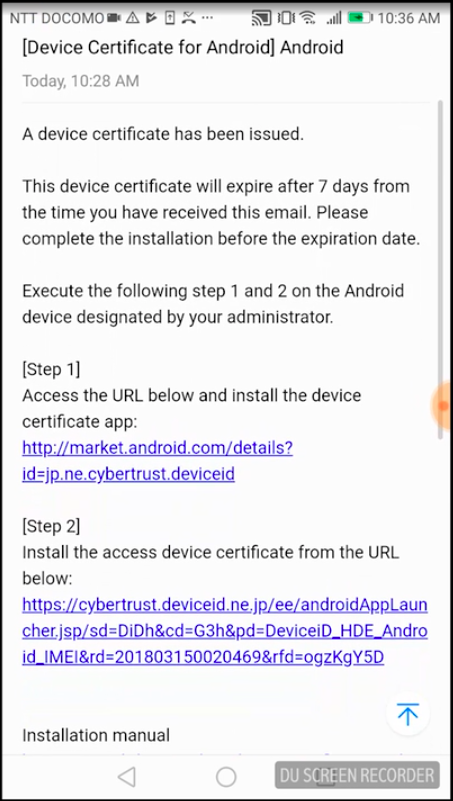 Step 2 - Click on the "Install" button to install the Profile.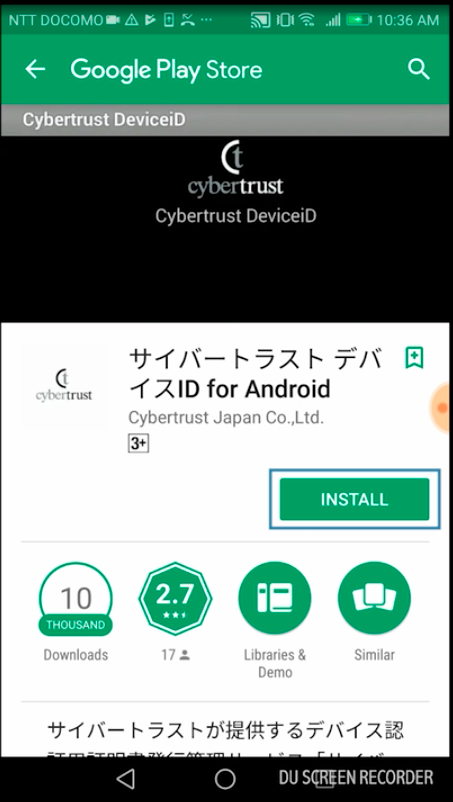 Step 3 - After installation, go back to the original Email and look for the Step 2 Link.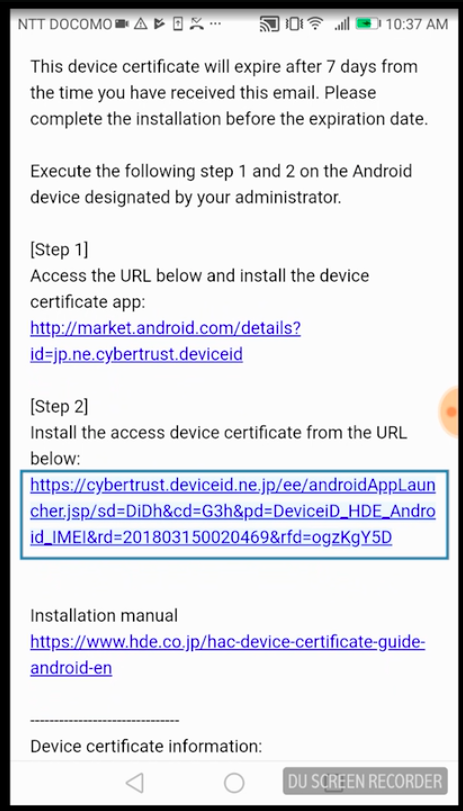 Step 4 - Click on "Agree" to agree with the policy.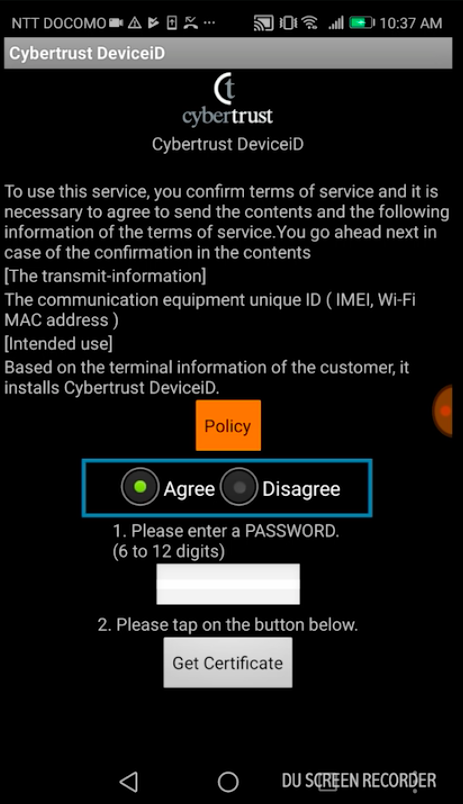 Step 5 - Enter a 6-digit passcode of your choice to obtain the certificate, please remember this passcode for Step 7.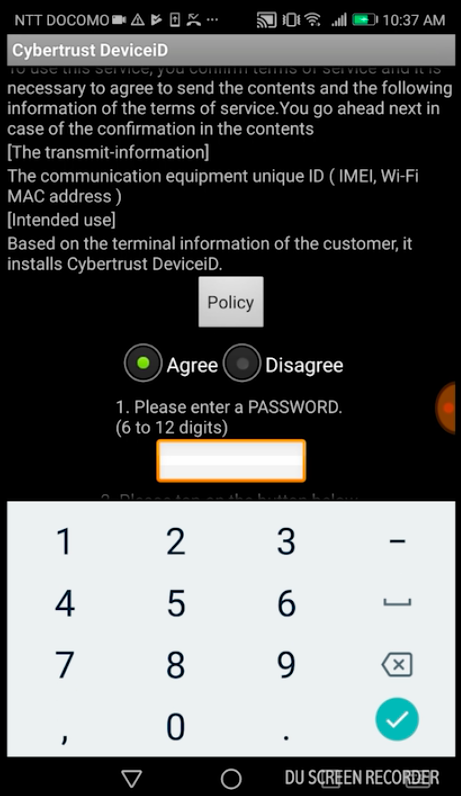 Step 6 - Click on "Get Certificate" button to continue the installation.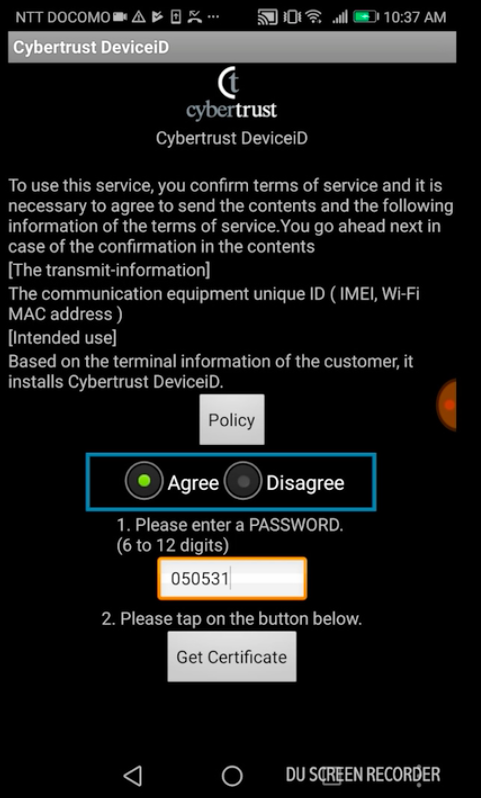 Step 7 - Reenter the passcode that you have previously entered in Step 5.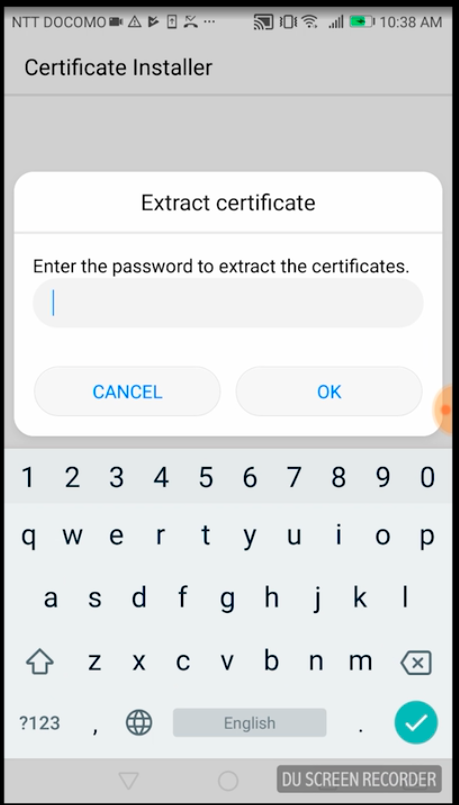 Step 8 -Now you can open the Safari browser on your iOS device and visit the login link:
https://ap.ssso.hdems.com/portal/your.domain/login, be sure to click on the "Log in with Device Certificate"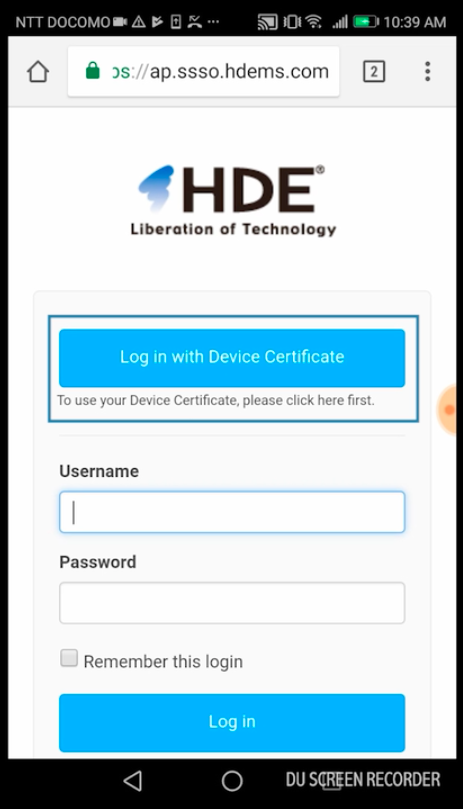 Step 9 - Click "Allow" to select the actual certificate for the final login.