Target
For customers using HENNGE Email DLP service with G Suite, the group information in G Suite can be synchronized to HENNGE Email DLP service automatically.
Purpose
For configuring the synchronization of G Suite group information to HENNGE Email DLP.
Caveats
1. This procedure has to be performed only once.
2. To complete the procedure, the administrator permission of G Suite is required.
3. This procedure is written in March 2019; procedures and screenshots are subject to possible changes.
Procedures
1. Access "G Suite Admin Console" in G Suite.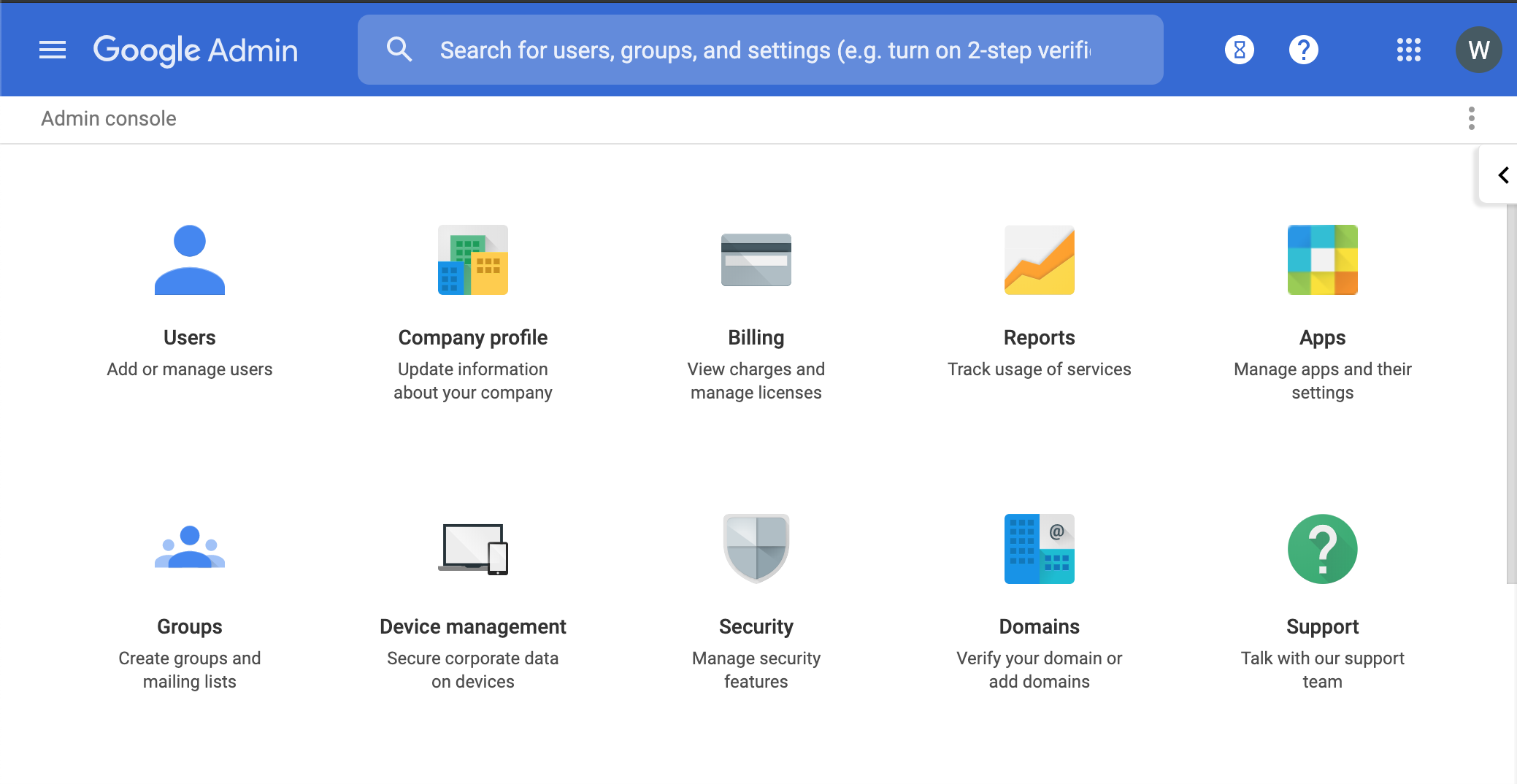 2. Click on the "Security" option in the main menu.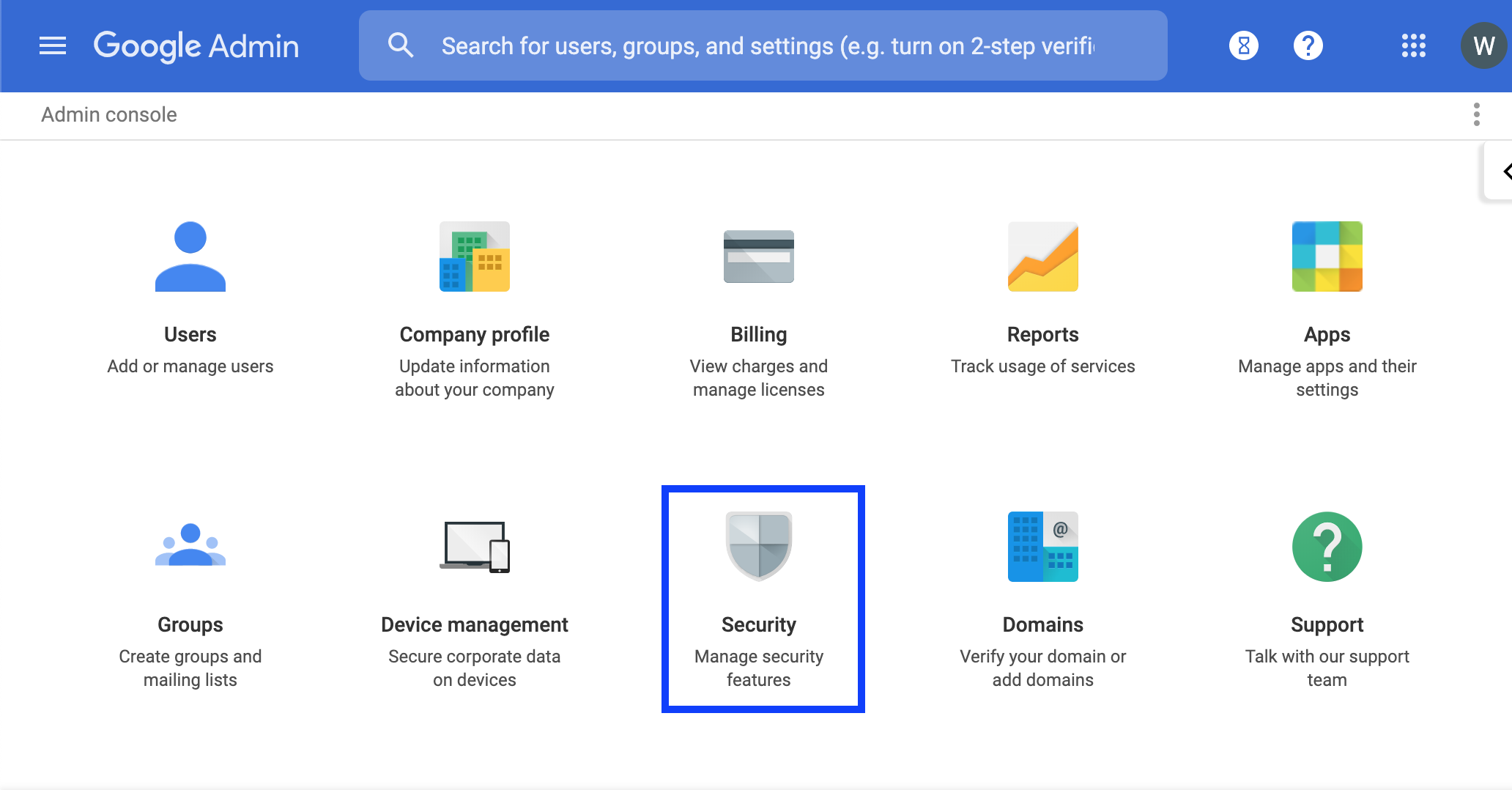 3. Click on the "App access control" option in the "Security" options screen.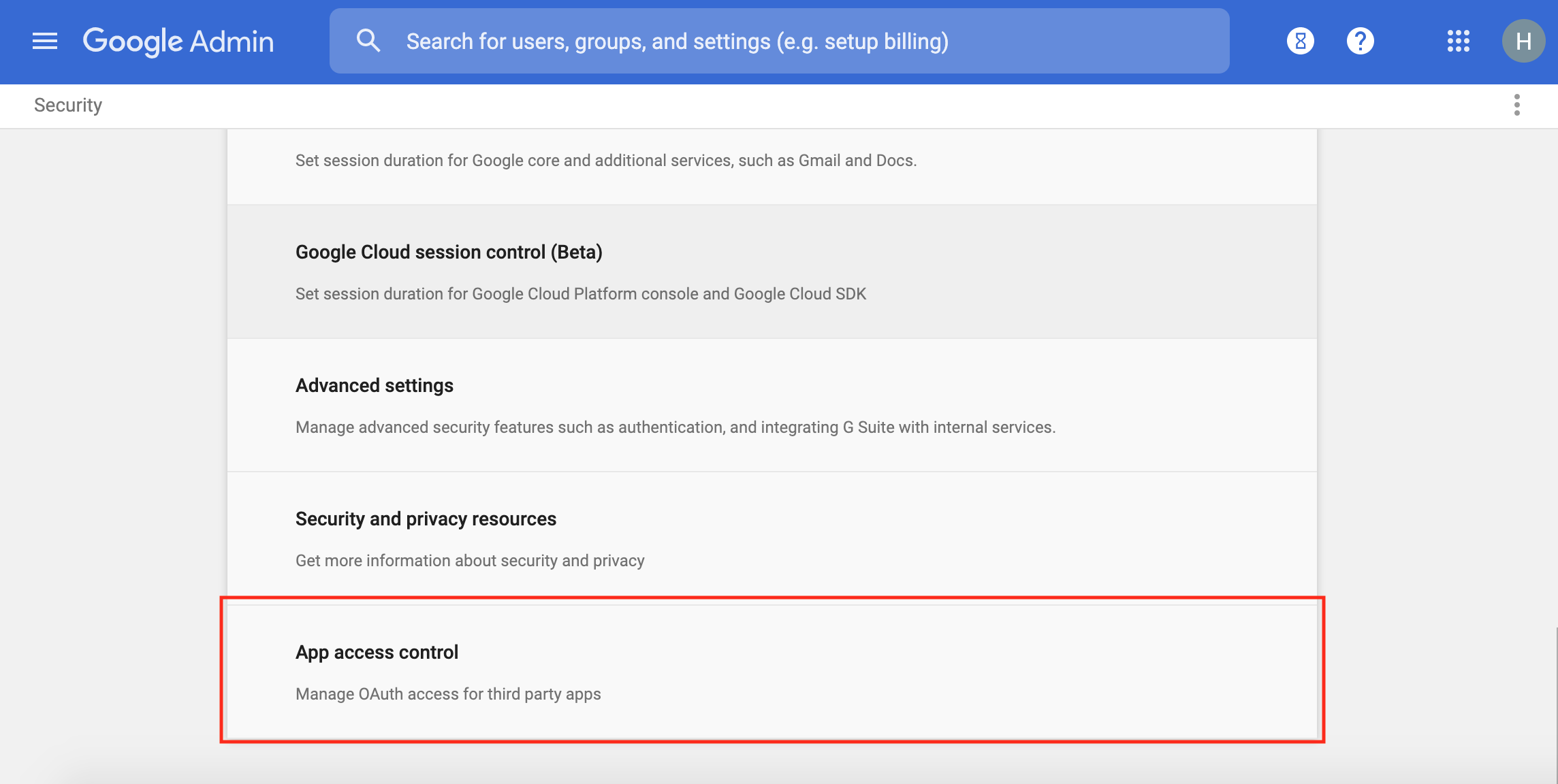 4. Click on the "Manage Domain Wide Delegation" option in the "API Controls".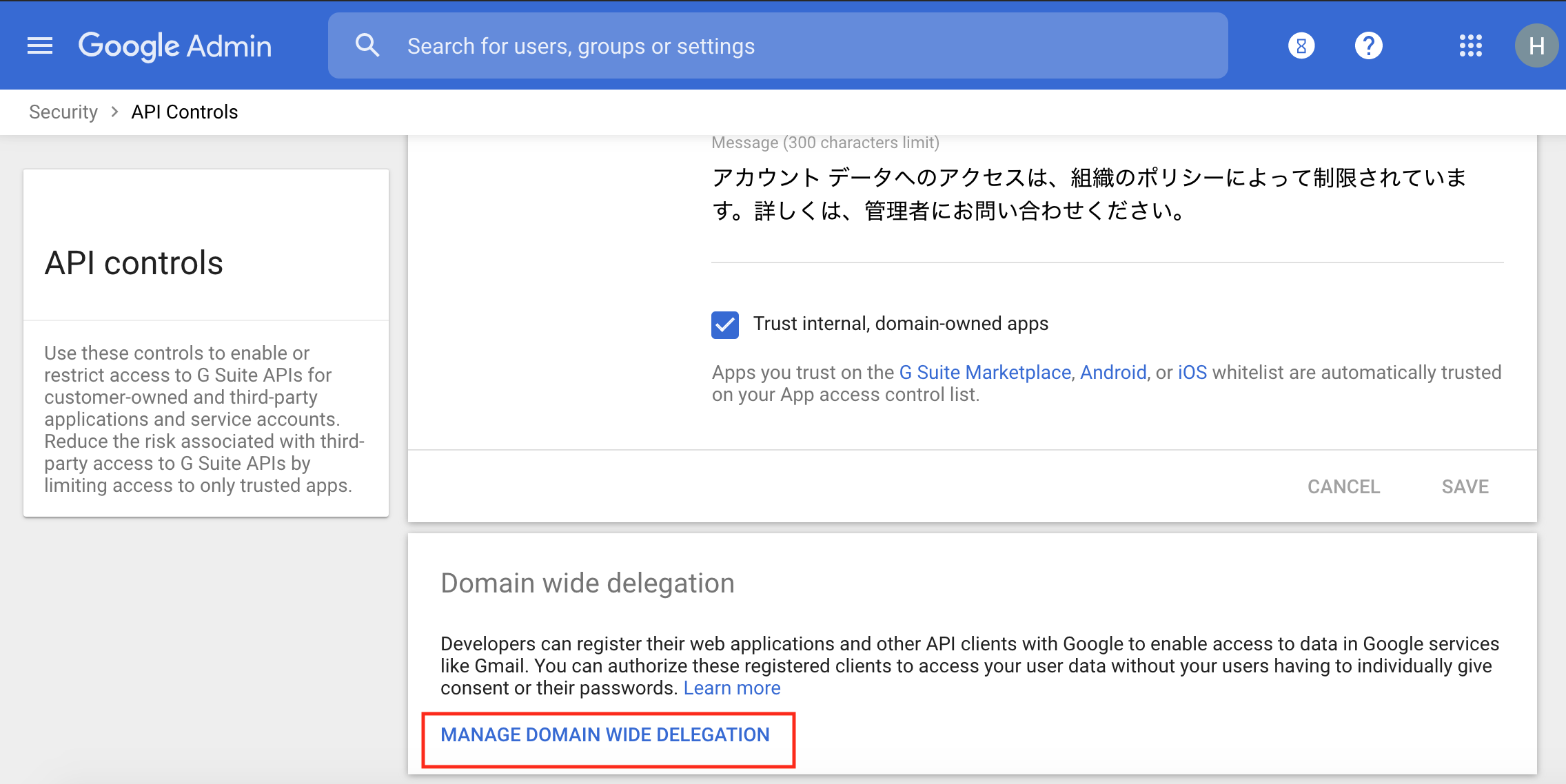 7. Click on the "Add new".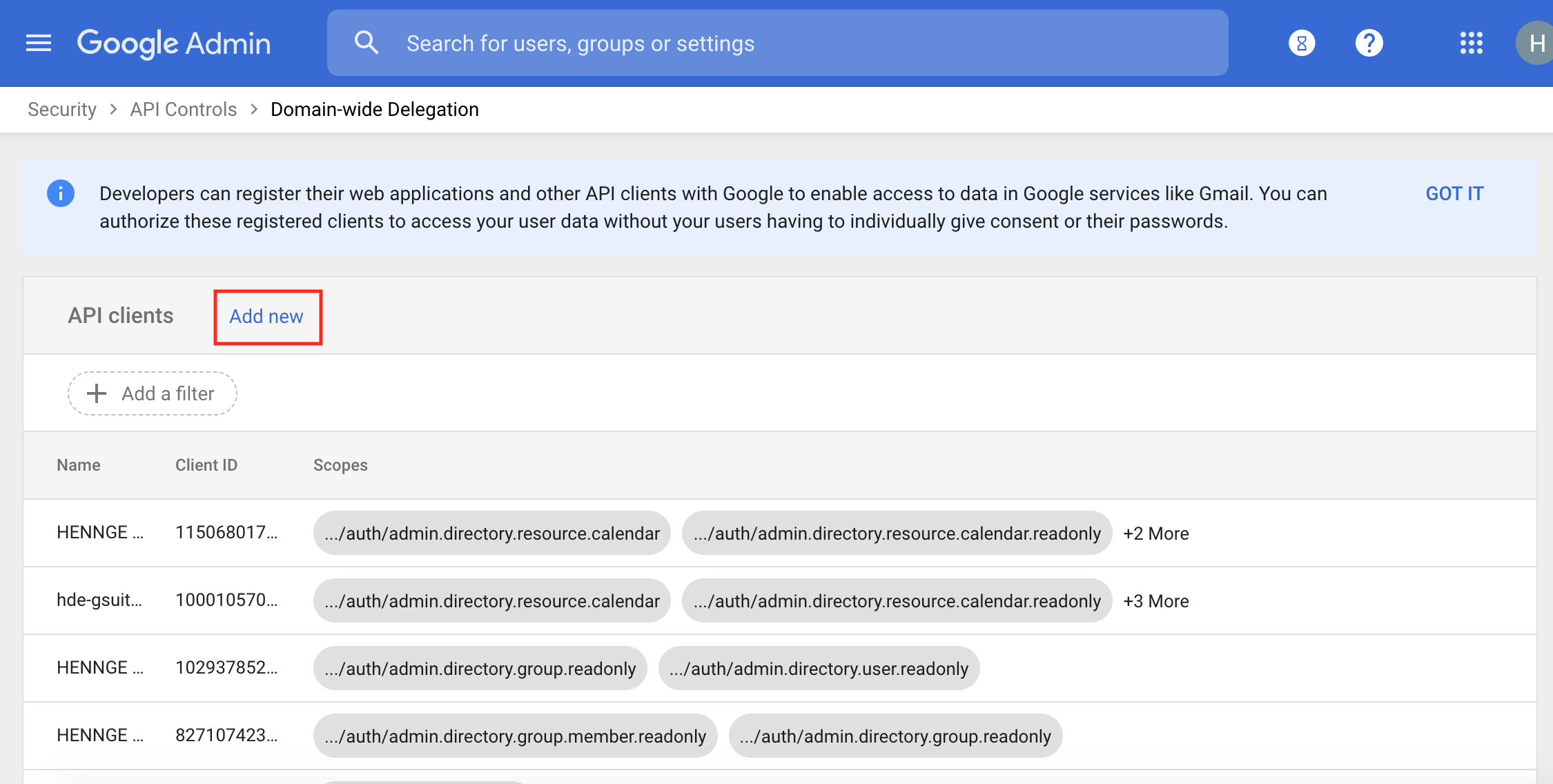 8. Under the "Manage API client access" screen, enter the following values for "Authoried API clients".
Client Name
102937852759751394212
One or More API Scopes
https://www.googleapis.com/auth/admin.directory.group.readonly, https://www.googleapis.com/auth/admin.directory.user.readonly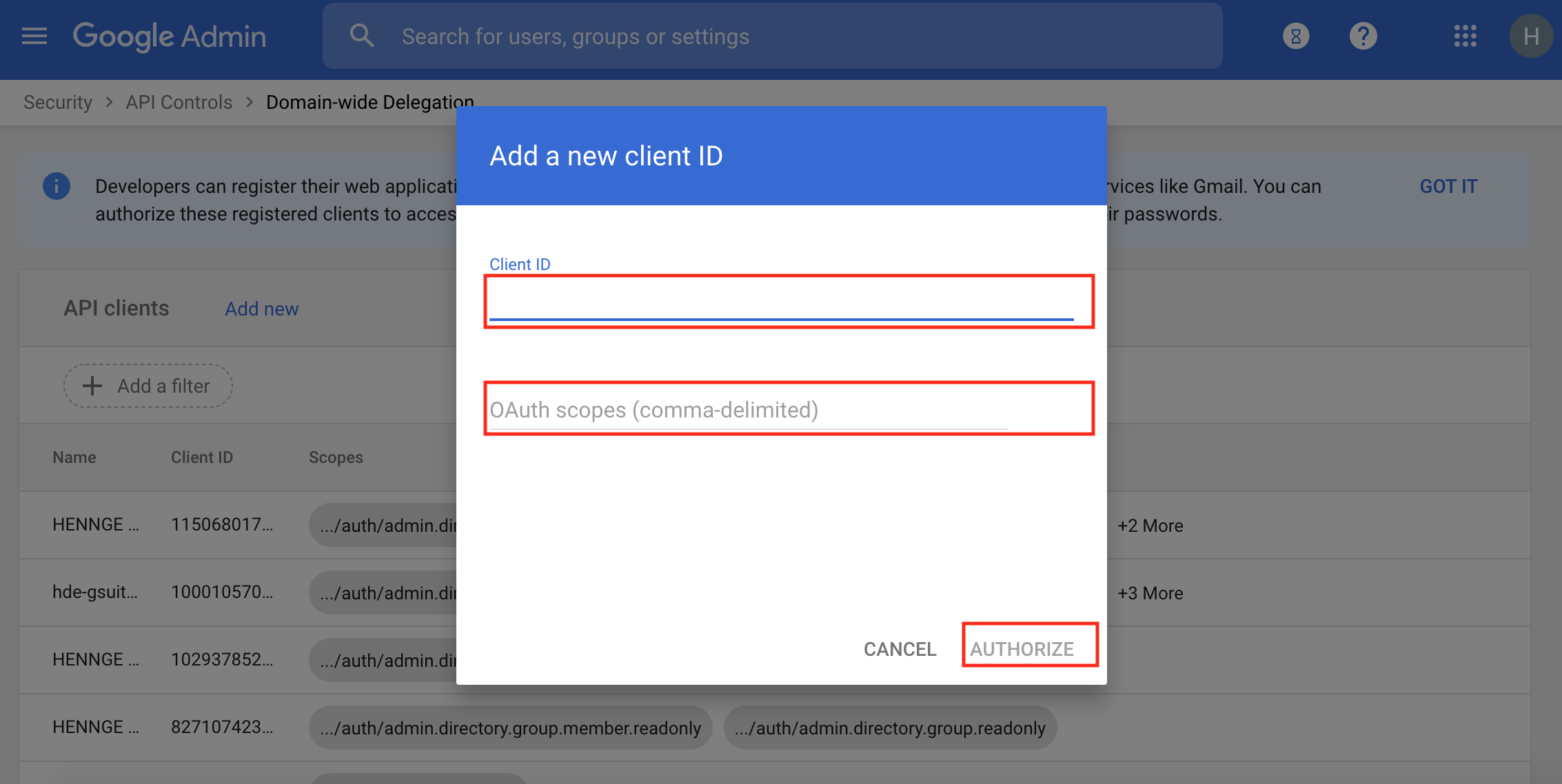 9. Confirm that the changes have been saved.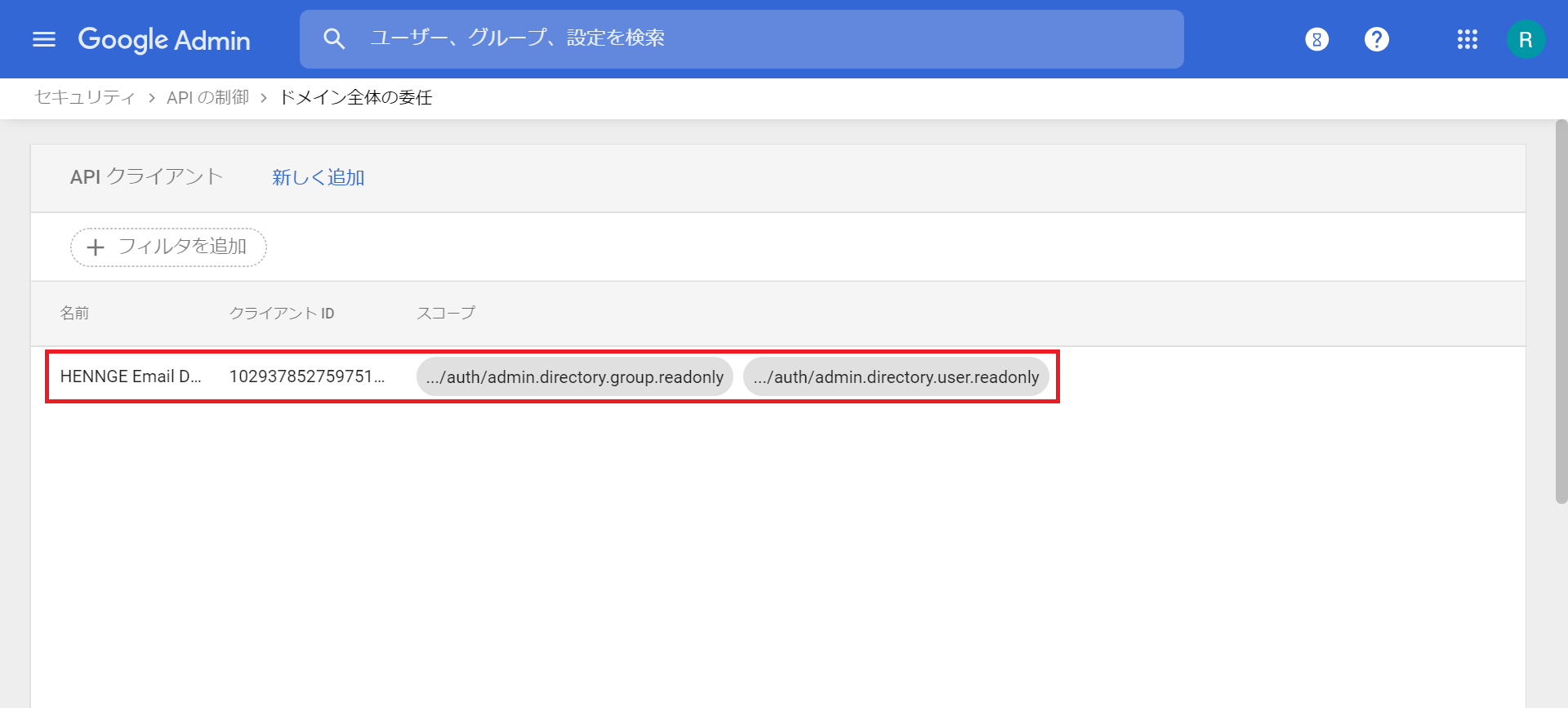 11. Please contact HENNGE One Support members after the above procedures have been completed.