Target
For customers that want to federate and authenticate Microsoft 365 with HENNGE Access Control.
Purpose
Verify that you have successfully configured federation with Microsoft 365 and authentication for HENNGE Access Control.
Cautions
1. After executing the command to perform the federation, it may take a few minutes or several hours before it is reflected in the product.
2. If the product does not reflect the results within 24 hours after executing the command to perform federation, contact with Microsoft.
3. Federation changes may reflect faster in some users and slower for others.
4. This article is based on the product content of March 2019. May be revised without prior notice due to subsequent update or specification change.
Procedures
1. Open the browser and visit the following URL.
https://www.office.com/?auth=2&home=1
2. Microsoft 365 Login page will be displayed.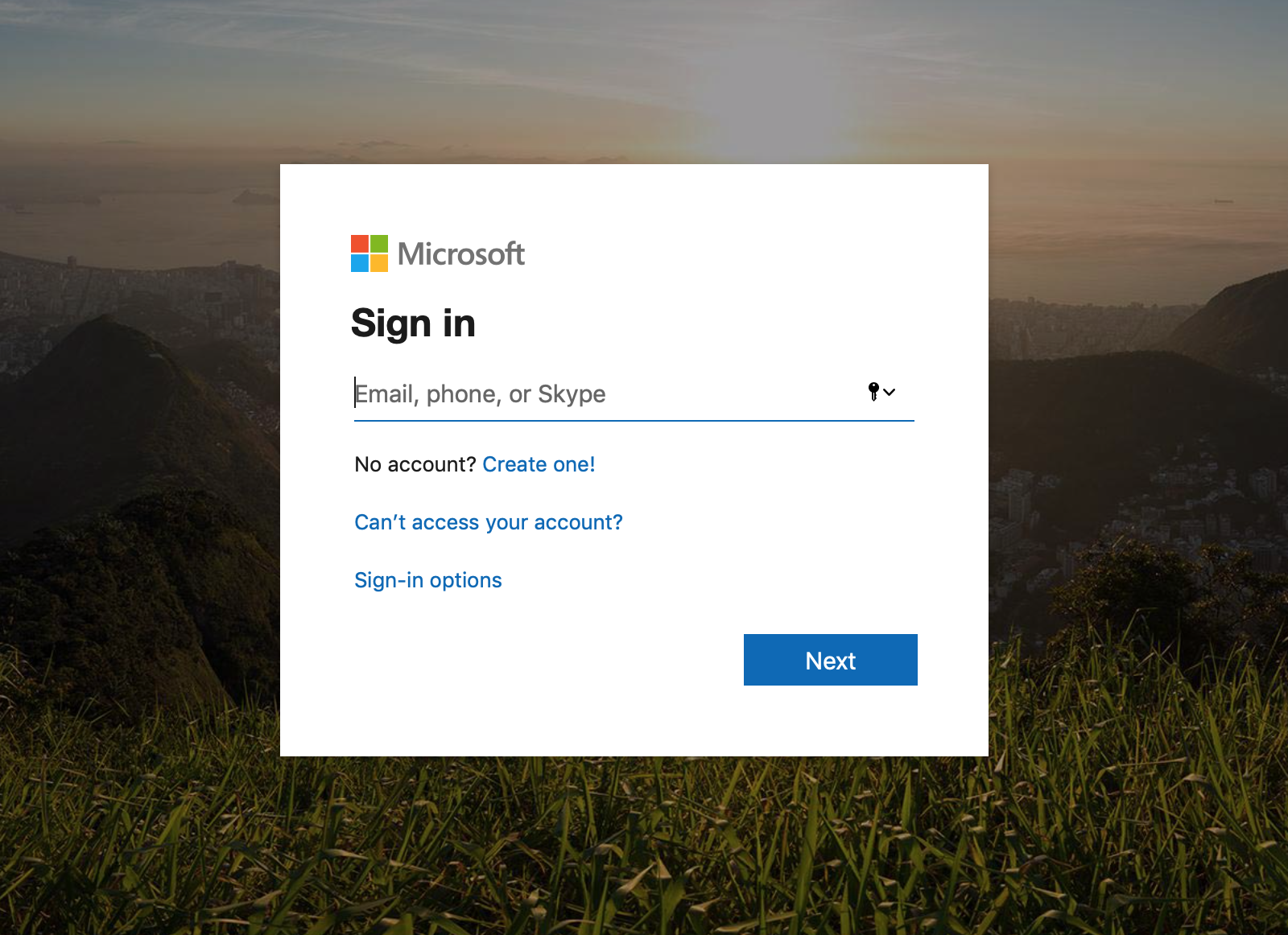 3. Enter the user name of the federated domain and click [Next].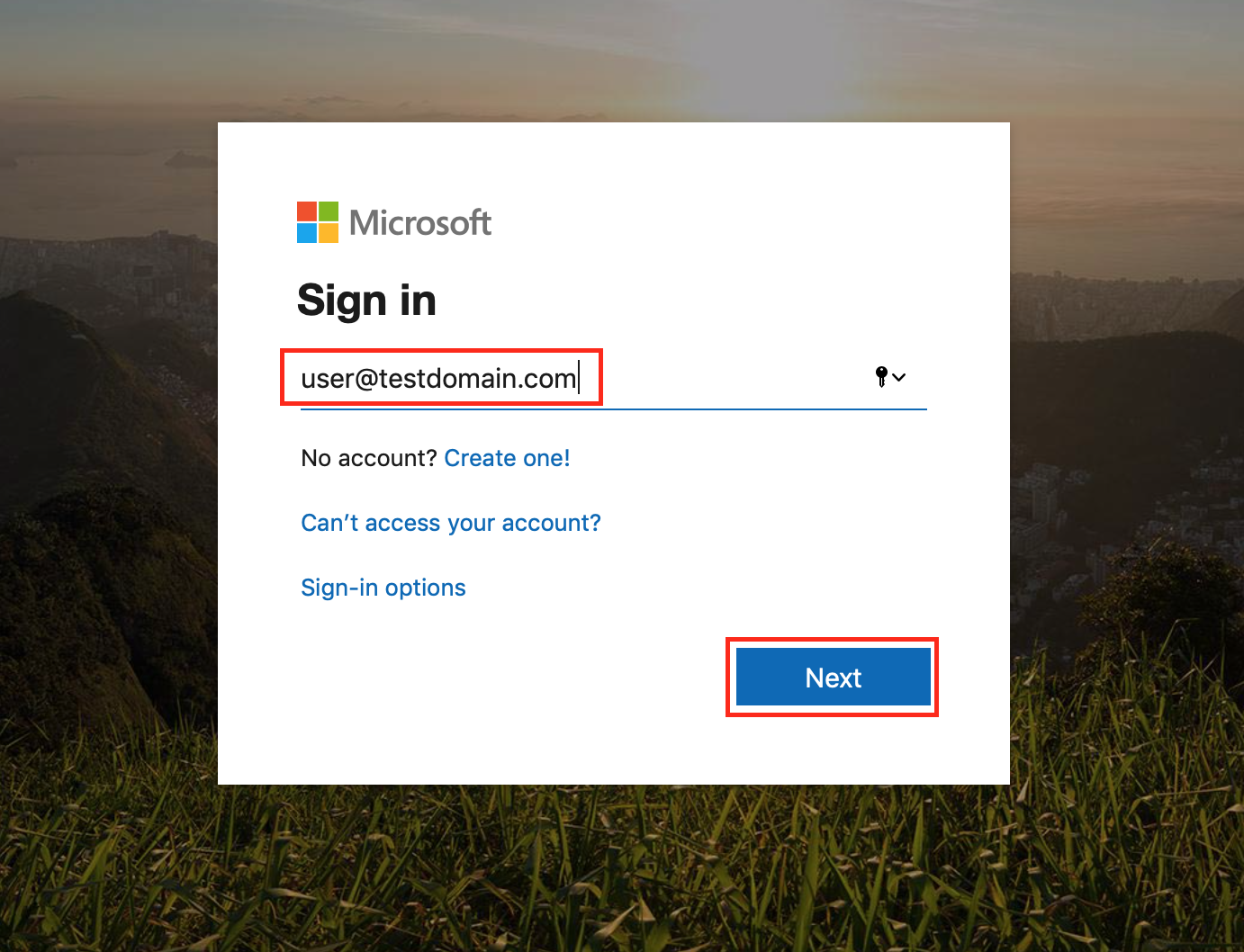 4. [ Taking you to your organization's sign-in page ] will be displayed.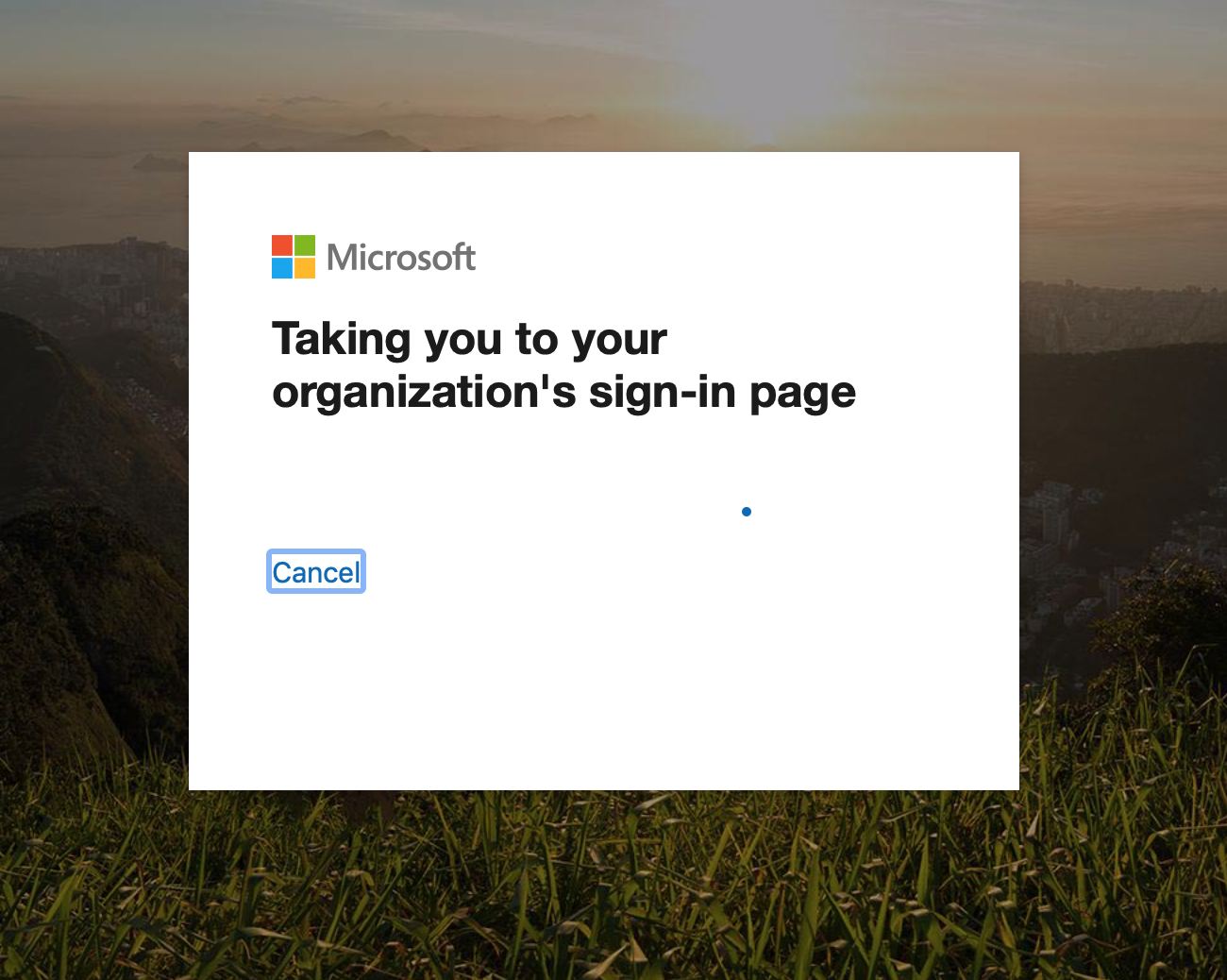 5. Check if HENNGE Access Control Login screen is displayed.
※ The Login Screen may look slightly different for different customers.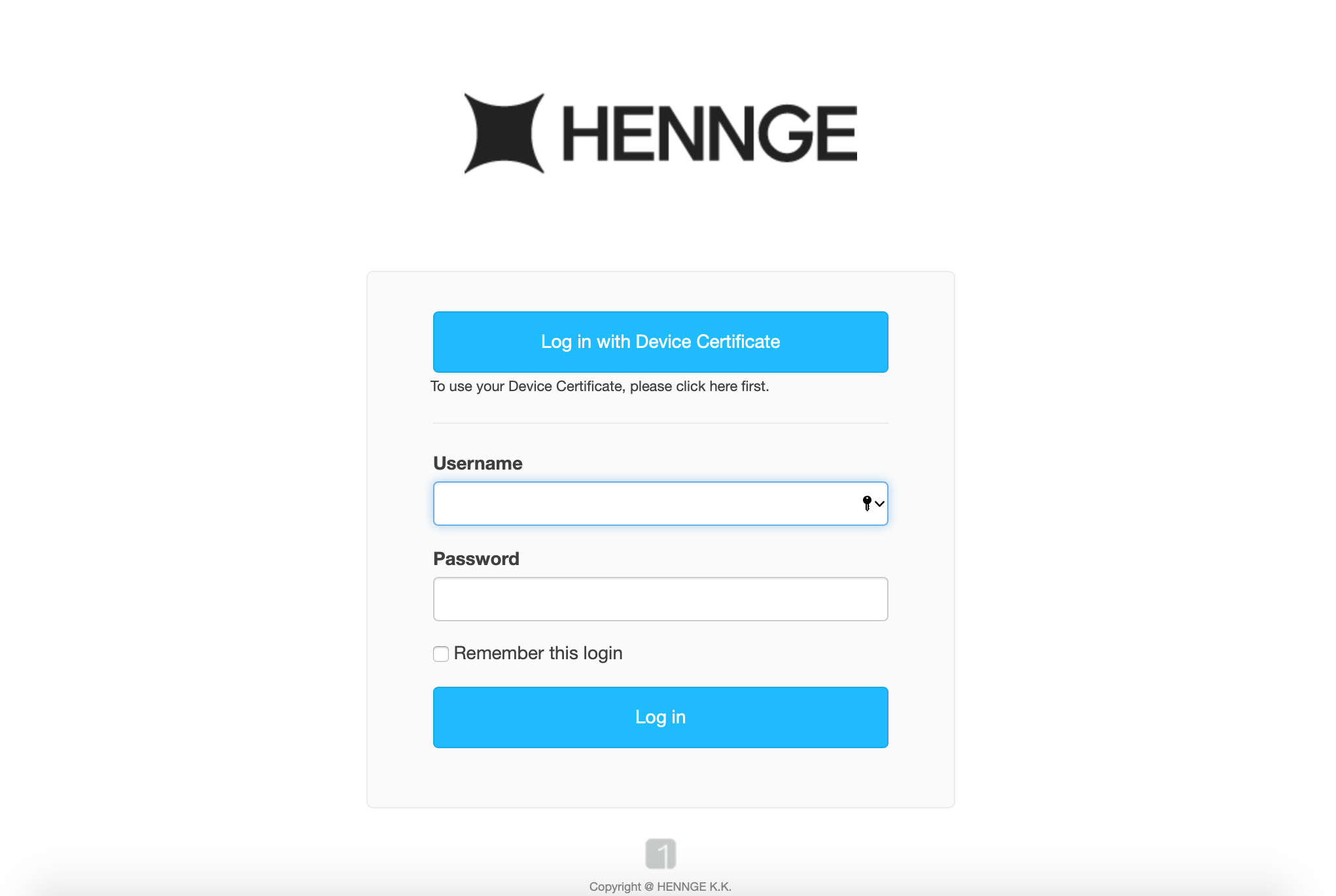 6. Log in with your registered user information on HENNGE Access Control and verify that the Microsoft 365 screen is displayed.
※ Microsoft 365 Portal Page may look different for different customers depending on the services you have subscribed.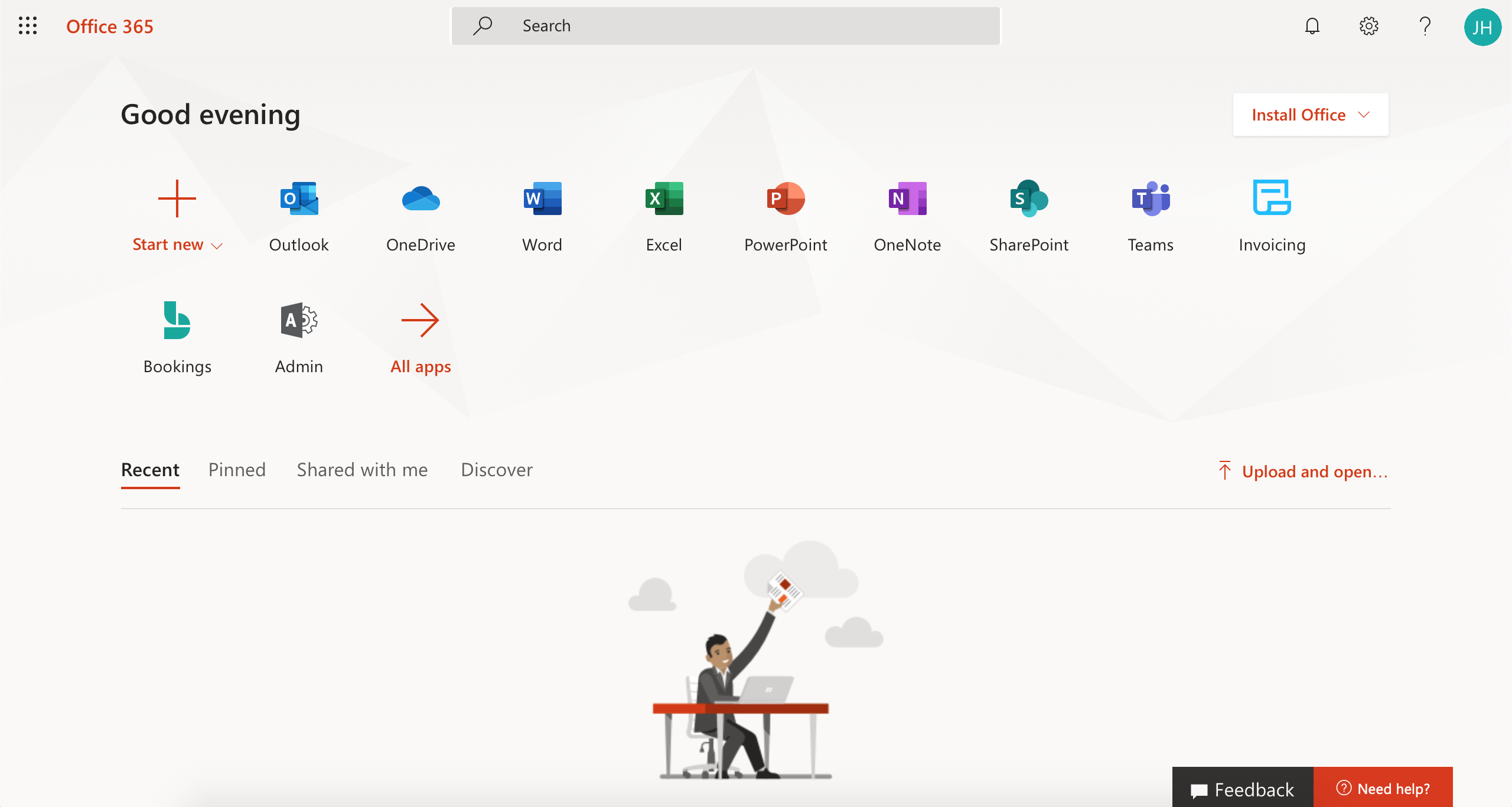 Reference