Target
To users who wants to use HENNGE Secure Browser on iOS device.
Purpose.
Install HENNGE Secure Browser to your iOS device.
Cautions
1. The screen will show differently depends on your phone model and OS version.
2. This article was written in Oct 2020. We will announce if there are any changes in the future.
3. HENNGE Secure Browser support iOS 11 or higher.
Procedure
1. Install application
1.1. Search "HENNGE Secure Browser" on Apple Store.
1.2. Choose "HENNGE Secure Browser" and then Choose "Get".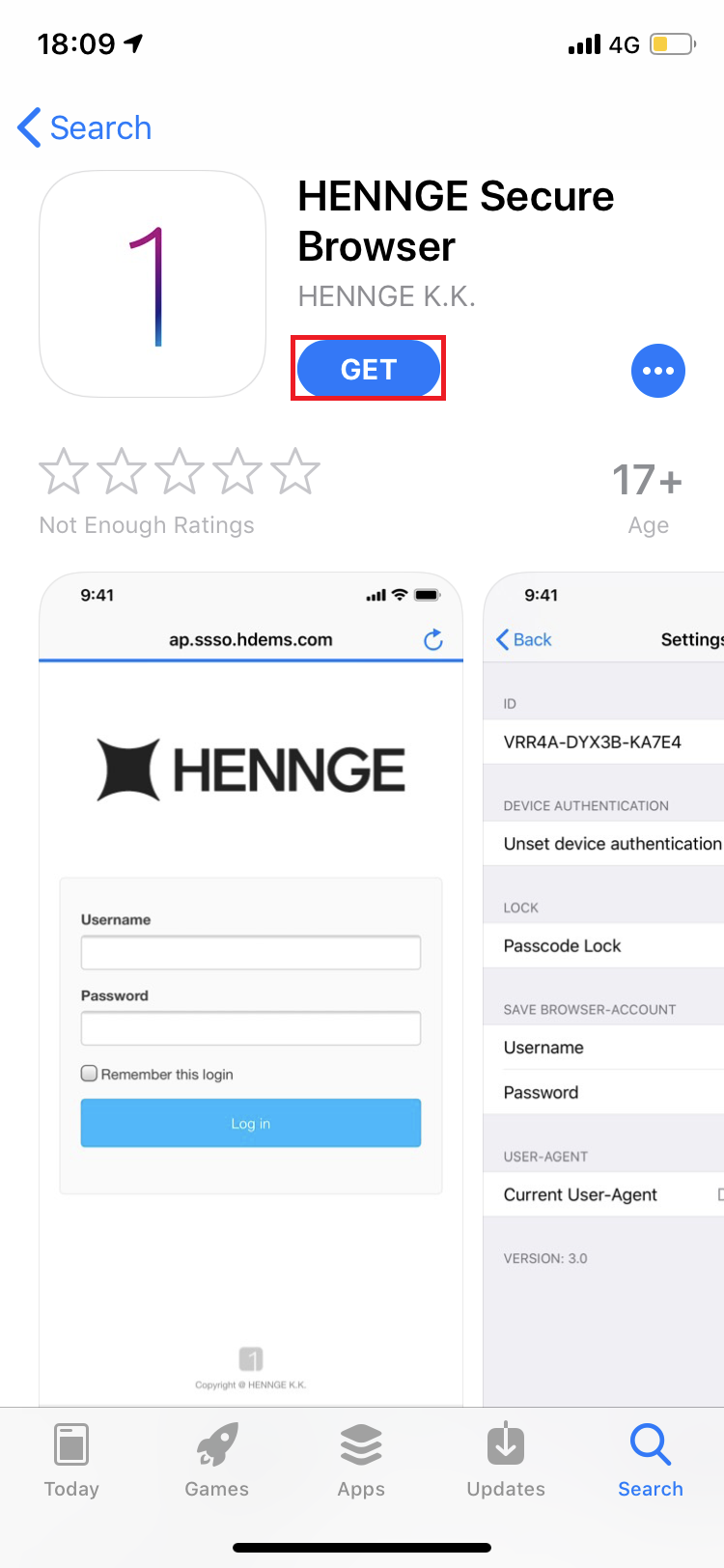 2.Initial setting
* It is presupposed that a passcode / Touch ID or Face ID has already been set up.
2.1. The following message will show up at the first startup.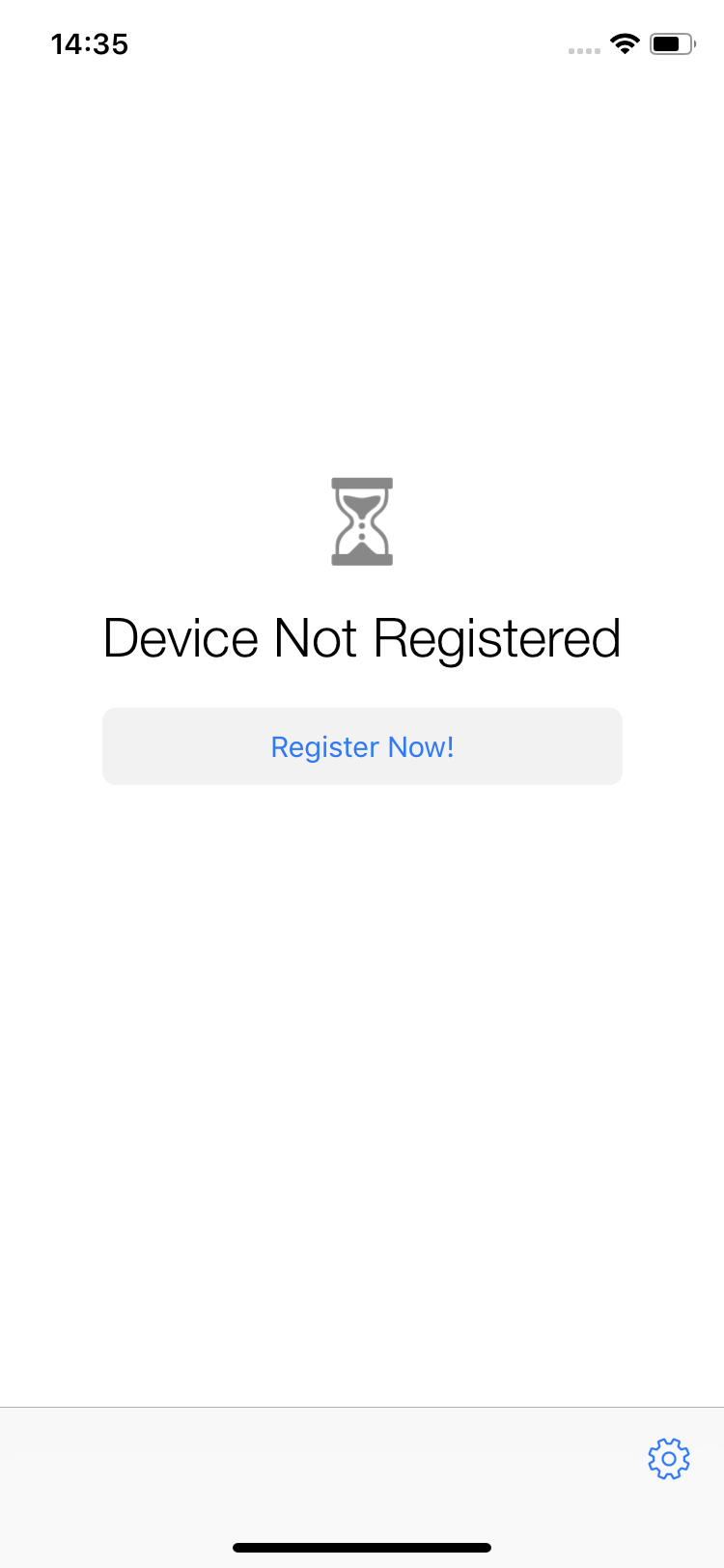 2.2. Choose the "Gear" mark to open the Setting page.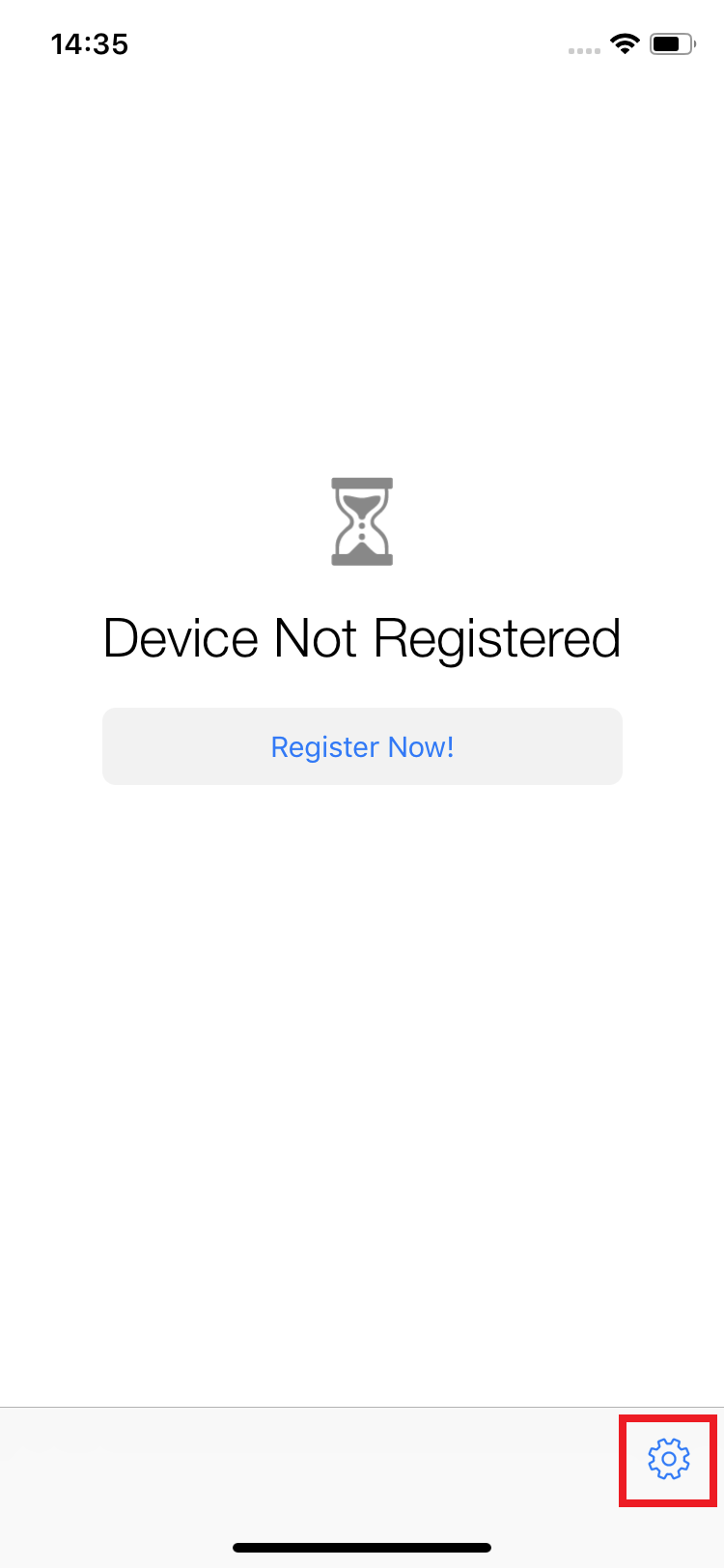 2.3. Choose "Register device".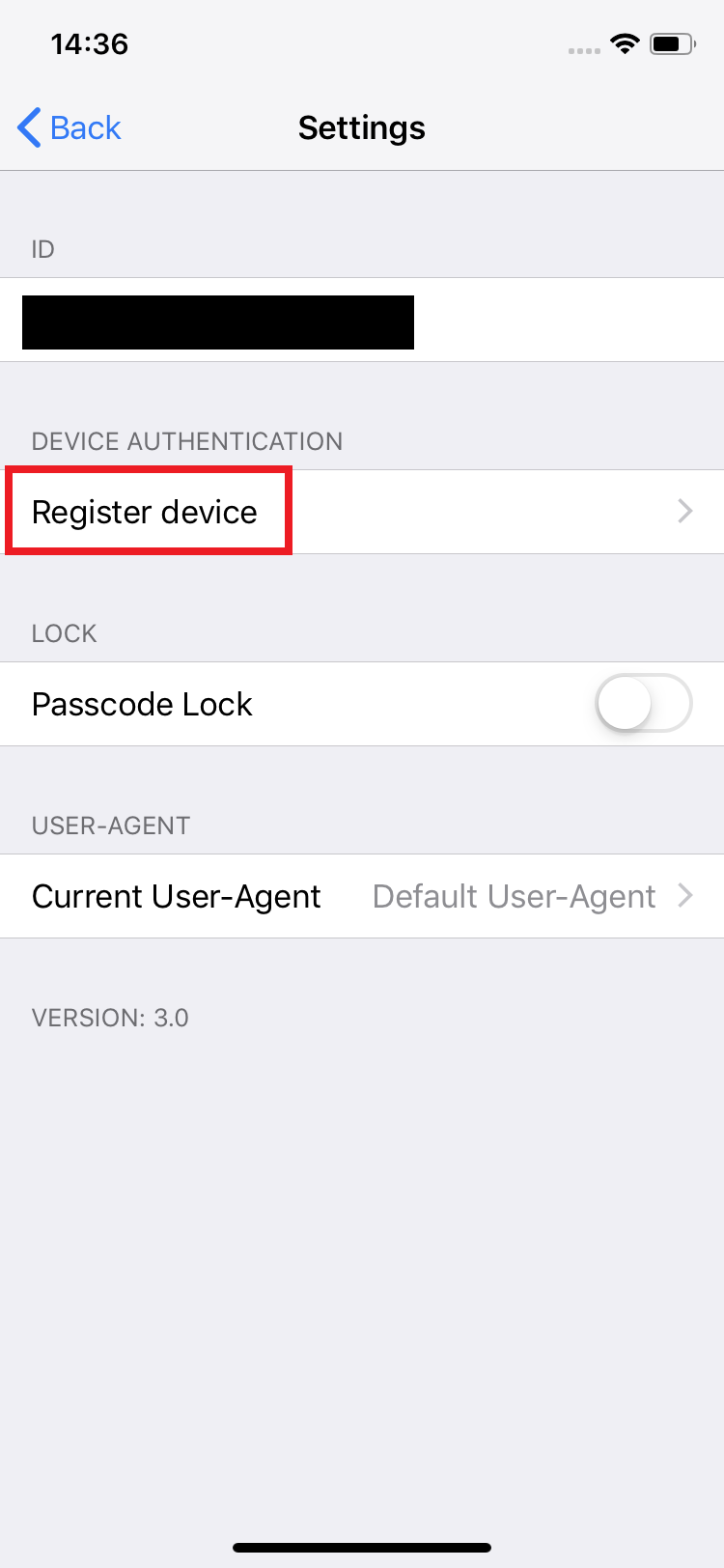 2.4. Open the HENNGE Access Control user console on the browser.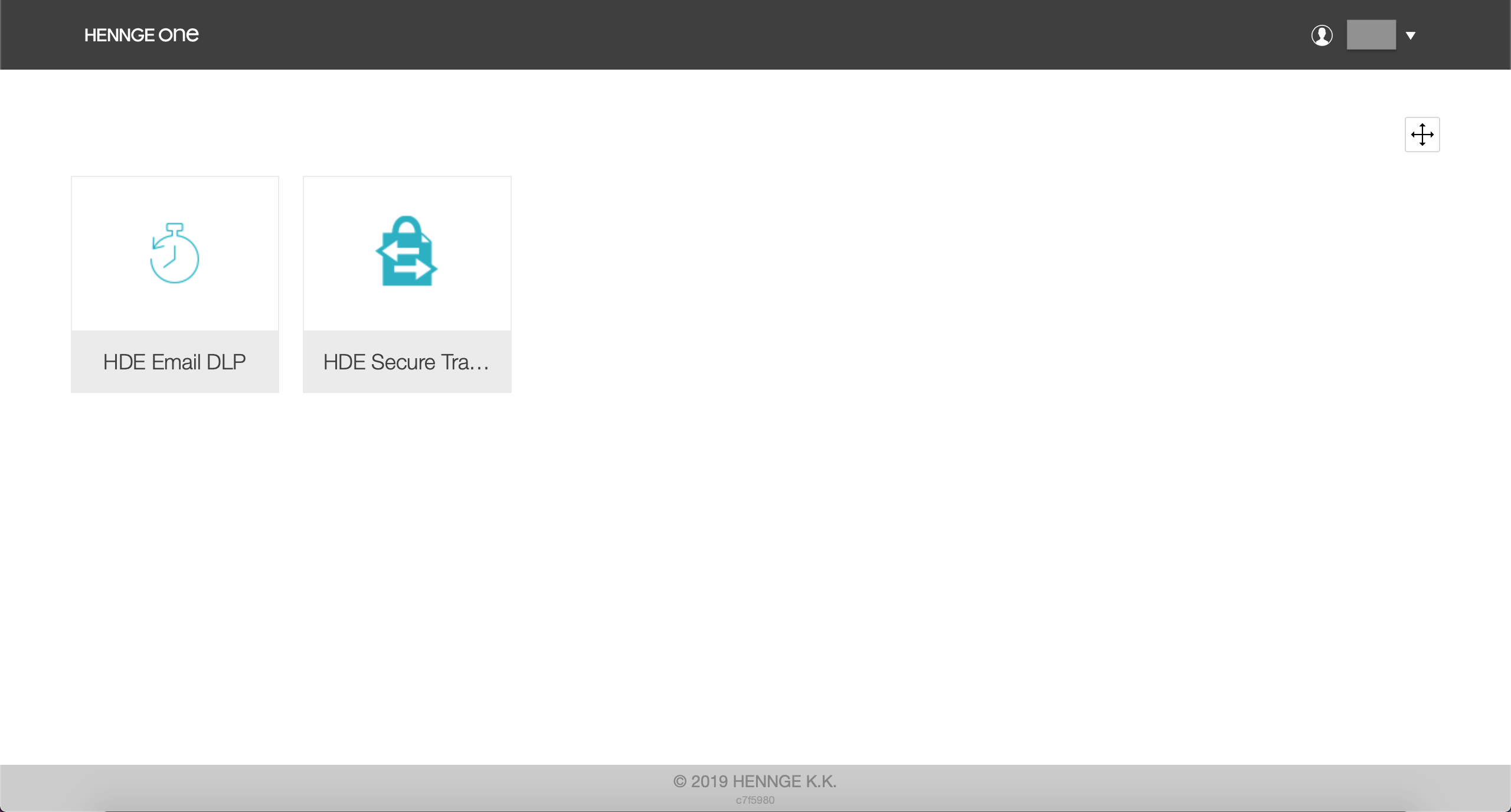 2.5. Click your account name then choose "HENNGE Secure Browser settings".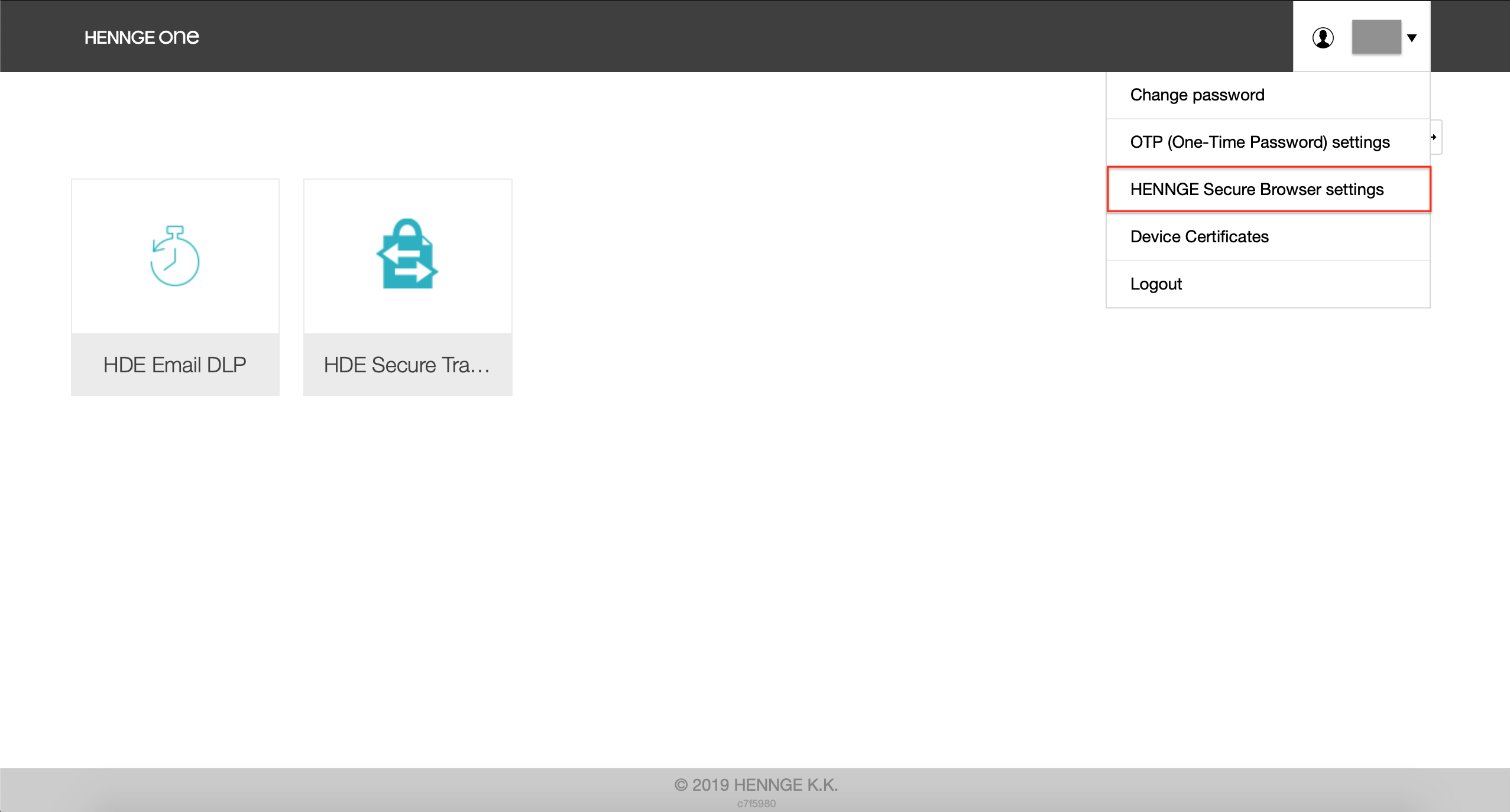 2.6. Choose "New device authentication" on the page.

2.7. Use the QR code reader on step 2.4 and scan the QR code on the screen.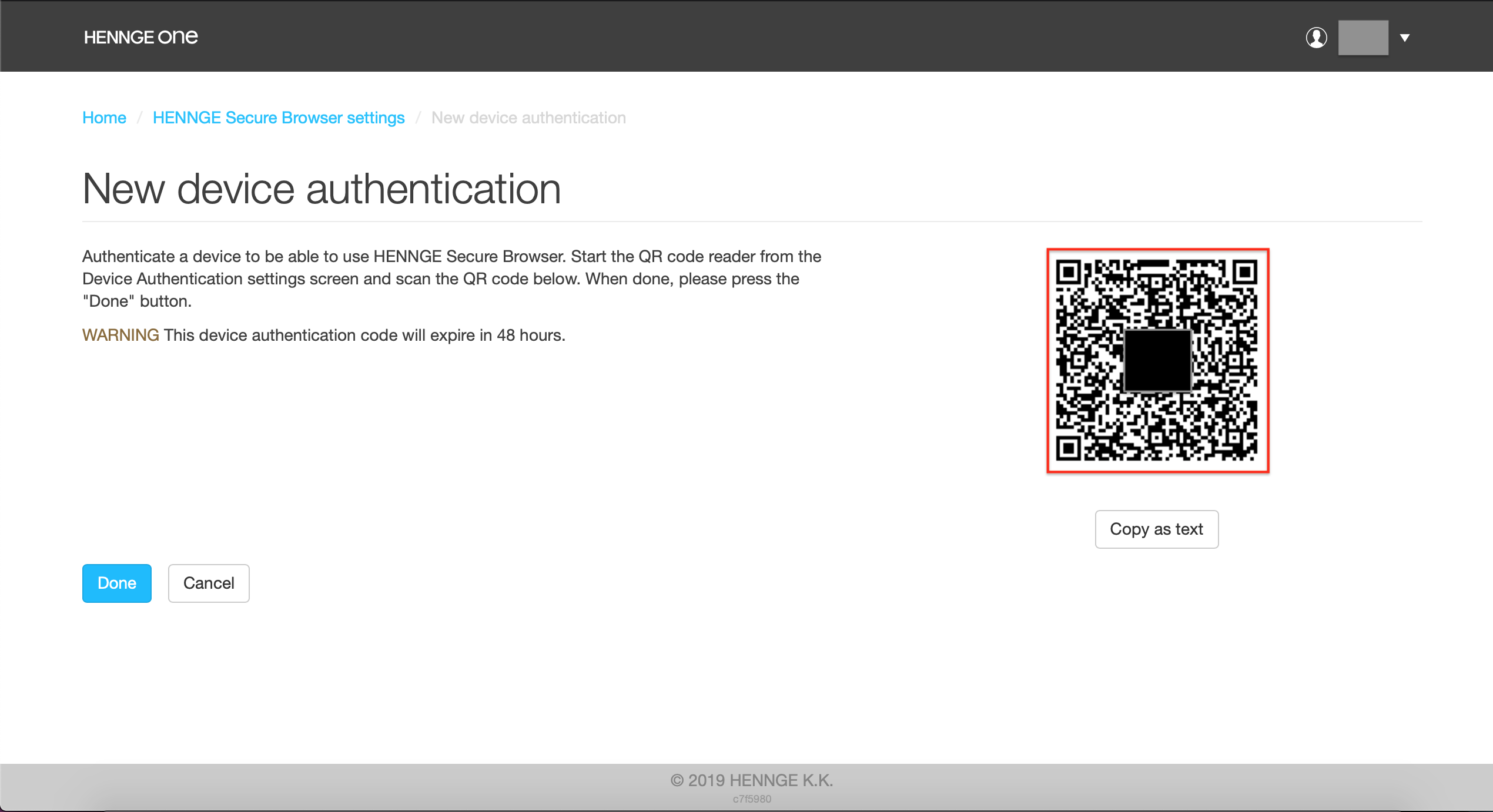 2.8. Once you successfully read the QR code, the initial setup is complete.
2.9. Go back to the "HENNGE Secure Browser settings" on HENNGE Access Control user console. Please wait for permission from the admin user.
※If admin user set HENNGE Secure Browser Policy as "Auto device authentication", the user can use the browser right away.