Target
For customers who have implemented HENNGE Cloud Protection.
Purpose
Procedures for managing of quarantined items and Emails that are detected by HENNGE Cloud Protection.
Caution
1. The content of this article is based on product specifications as of October 2022 and is revised accordingly without advanced notice.
2. The display UI screen may differ depending on your device's OS, versions, and module.
3. The Login information of HENNGE Cloud Protection Admin Console will be sent to you during the implementation.
Details / Procedures
1. Confirmation of Quarantined Items
1.1. Login to Admin Portal and click on "Quarantine" on the side menu.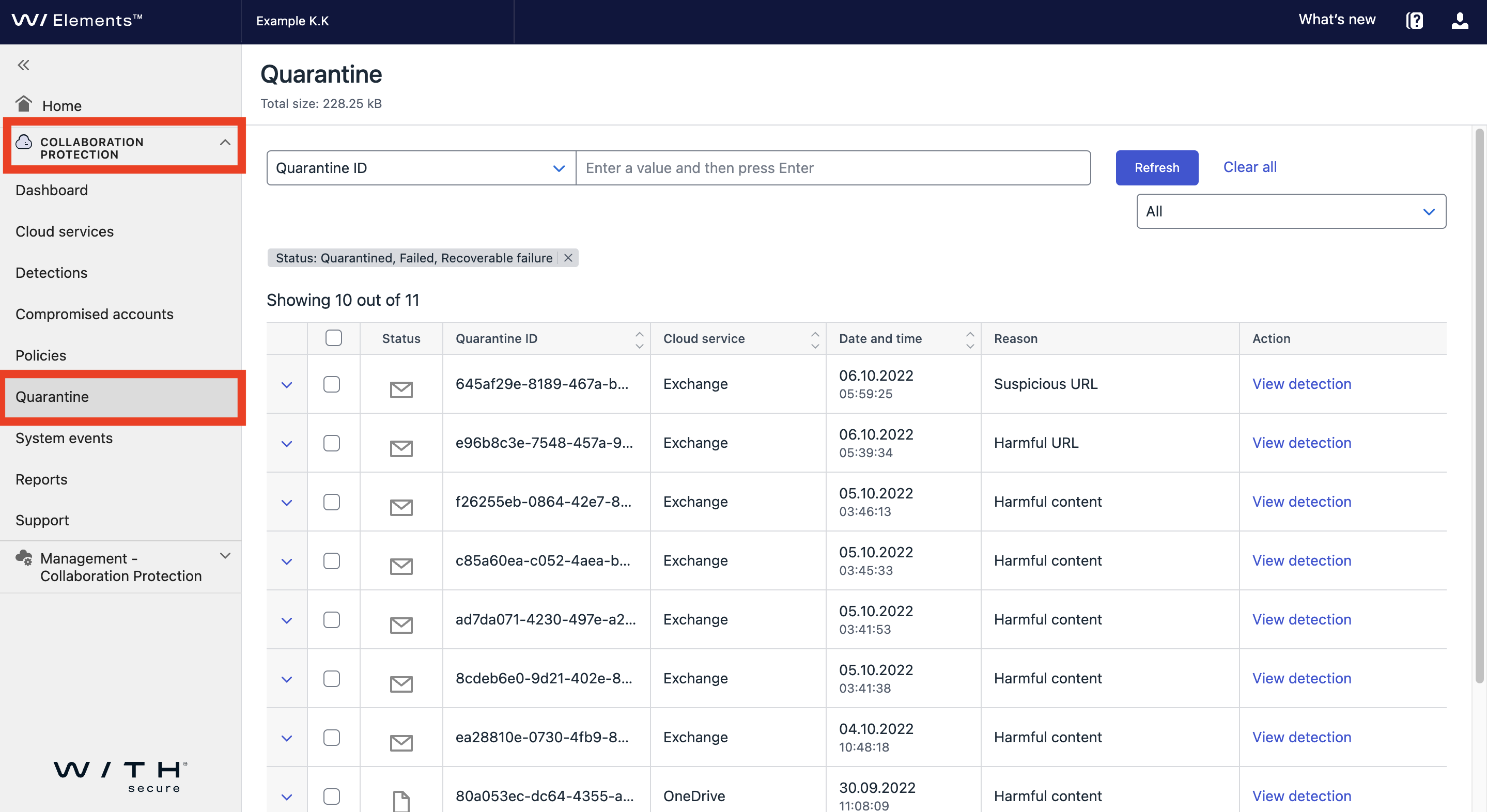 1.2. Confirm the quarantined items.
1.3. The details of each items can be seen by clicking on the pull down button.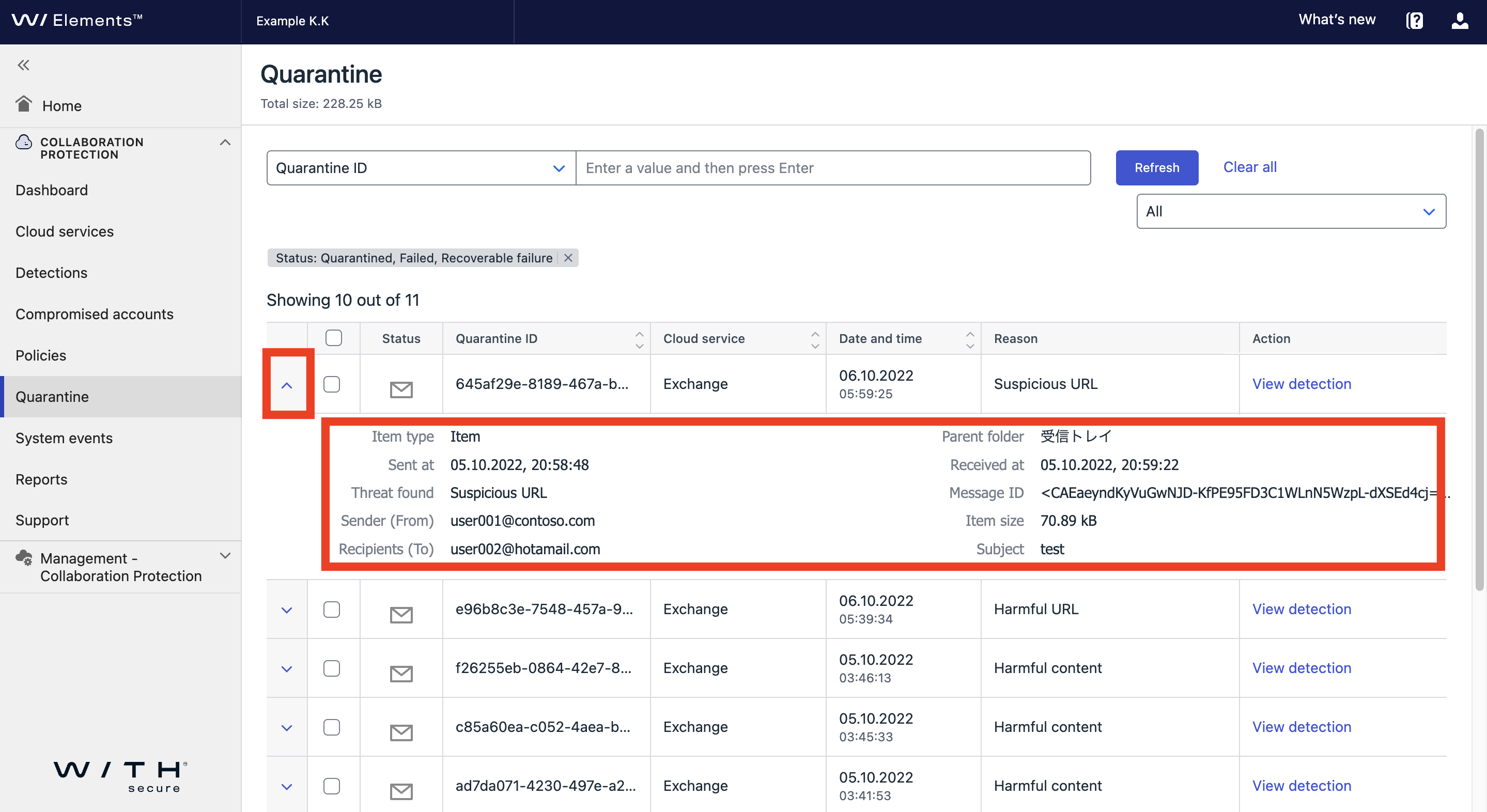 1.4. The item details can be seen by clicking on the "View Detection".

2. Recovery of Quarantined Items
Since the released items will be sent to the user, you must be sure that the file and URL are really safe when executing the release.
2.1.
Login to Admin Portal and click on "Quarantine" on the side menu.
2.2. In the quarantined item list, you can "Delete" or "Release" by checking the checkbox of the item
.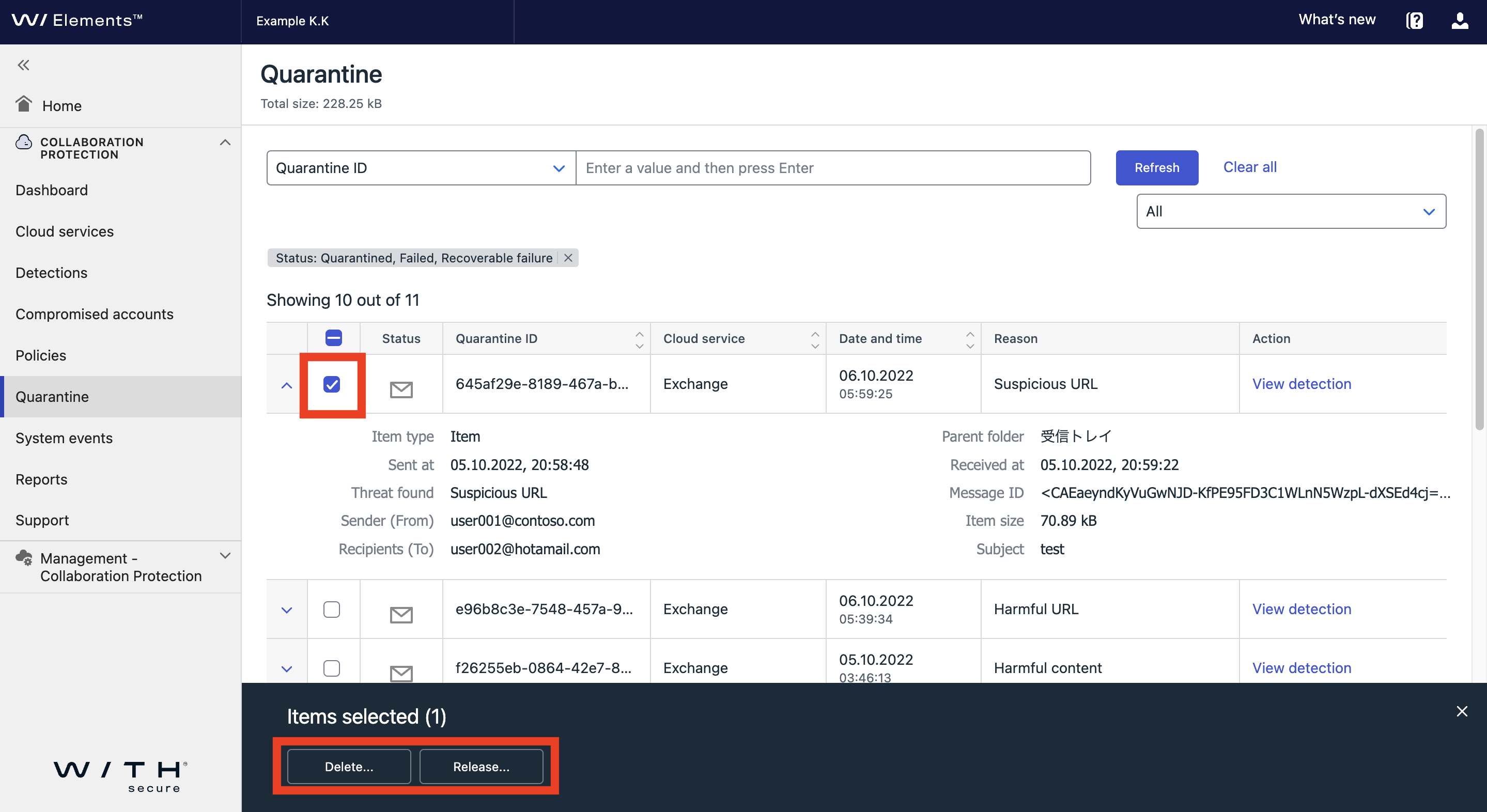 2.3. The message "Are you sure that you want to delete/release the selected items?", click on the desired action.
Only files quarantined by Exchange protection can be selected for deletion.
If a quarantined file uploaded to SharePoint or OneDrive is released, it will be recorded in HENNGE Cloud Protection as a safe file and will be "detected" but not "quarantined" if the same file is uploaded in the future. (Exchange Protection will quarantine a file even it has been released once.)
It is impossible to undo that behavior (i.e., revert to being quarantined again).