Target
HENNGE Cloud Protection customers who wish to disconnect Exchange Online for Microsoft 365 tenants previously connected.
Purpose
Disconnect Exchange Online (only) for Microsoft 365 tenants added to HENNGE Cloud Protection.
This is not a requirement for the installation of HENNGE Cloud Protection but is intended to temporarily stop the HENNGE Cloud Protection's functionality.
Caution
1. The web page may render differently on different OS or devices.
2. This article was written in 2021 Oct.
Details
1. Accessing the HENNGE Cloud Protection Admin Console
1.1. Access the following URL for the HENNGE Cloud Protection Admin Console.
https://elements.f-secure.com/apps/cloudprotection/
1.2. Click on the [ Cloud Services ] from the menu on the left.
2. Disconnecting Exchange Online
2.1. Click on the checkbox of the desired Cloud Service to be disconnected, and click on the [ Disconnect Exchange Online ] at the bottom of the page.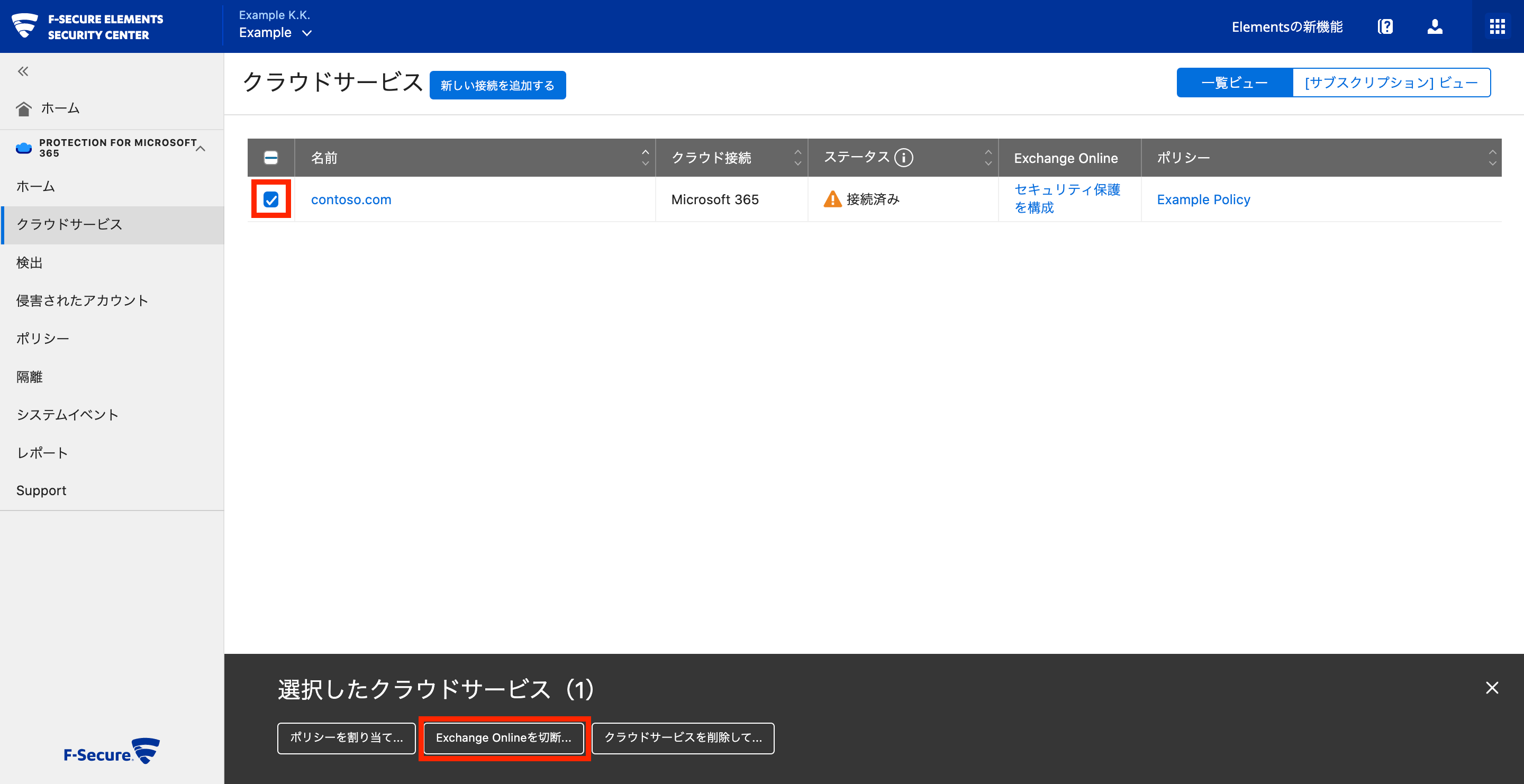 2.2. Click on [ Disconnect ].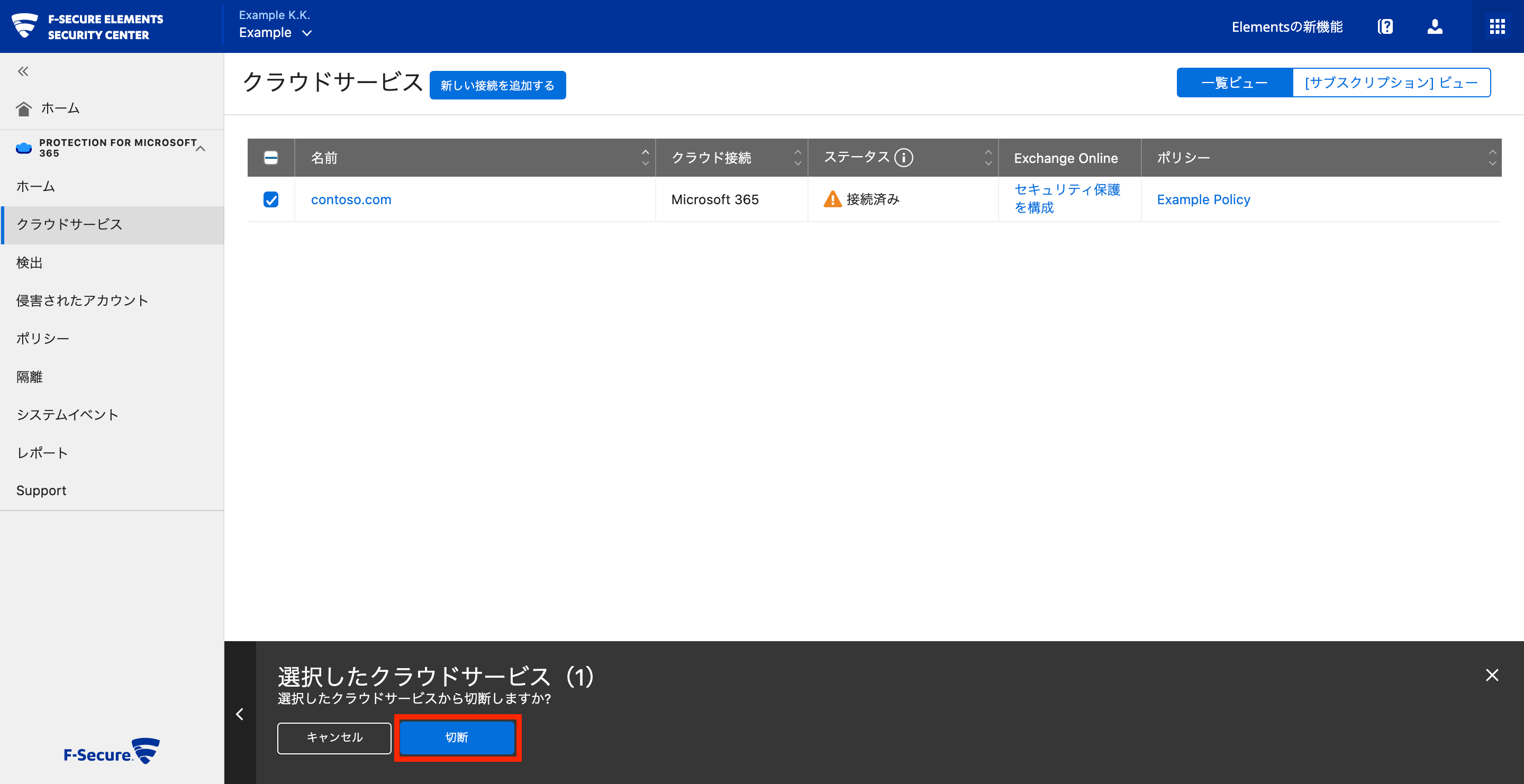 2.3. Confirm that the [ Status ] has been updated to [ Disconnected ].