Target
This article is for HENNGE Cloud Protection customers who are doing initial settings and management.
Purpose
This article explains how to change policy assignments on the HENNGE Cloud Protection Admin Console.
Cautions
1. The following procedure requires HENNGE Cloud Protection administrator privileges.
2. Please find the URL of HENNGE Cloud Protection admin UI (or admin screen) and login information from the email sent by the onboarding guide.
3. The display UI screen may differ depending on your device's OS, versions, and module.
4. The content of this article is based on product specifications as of October 2022 and is revised accordingly without advanced notice.
Details / Procedures
1. Access the following URL for the HENNGE Cloud Protection Admin Console.
https://elements.f-secure.com/apps/cloudprotection/
2. Click on the [COLLABORATION PROTECTION] - [Cloud Services] from the left menu.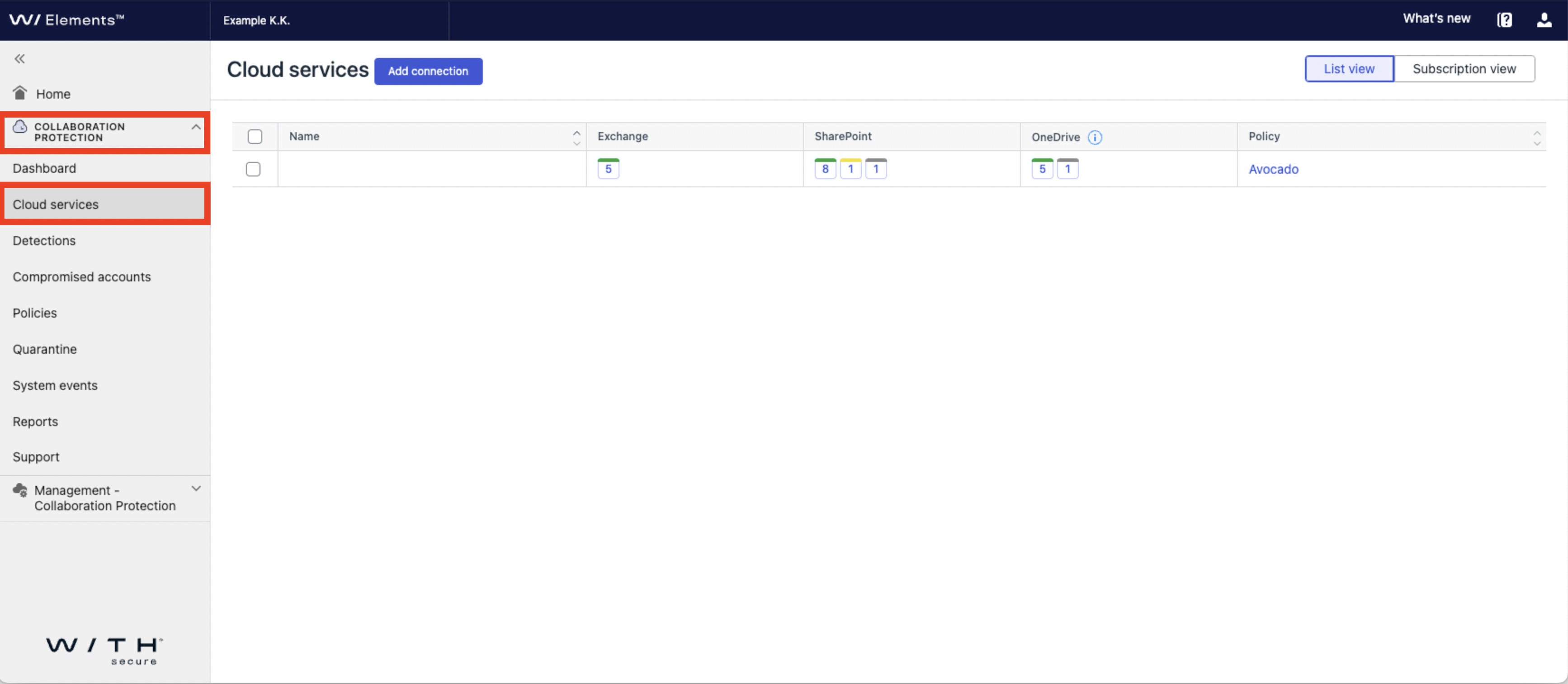 3. Check the box on the left of the service that you want to change policy assignments.
4. At the bottom menu, click on [Assign Policy...].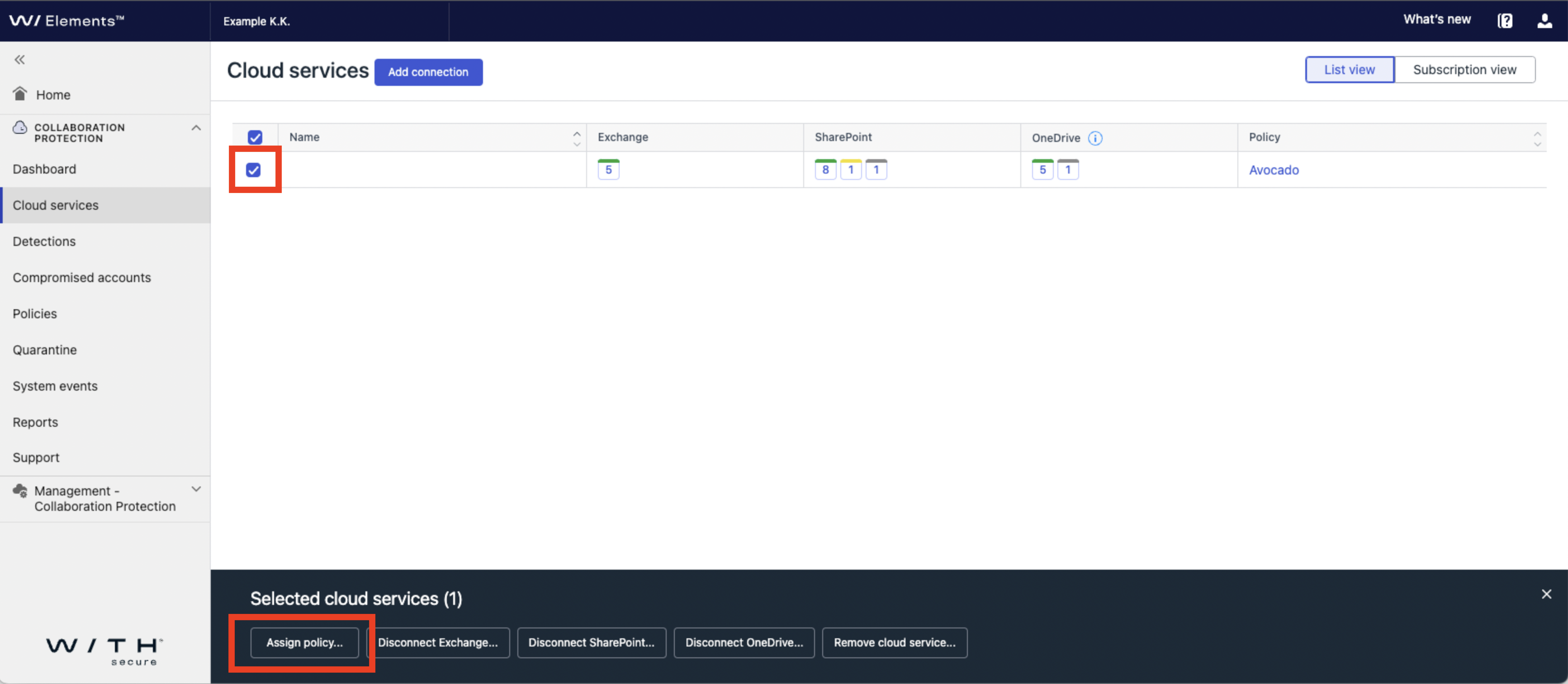 5. Select the policy that you want to assign and click on [Assign].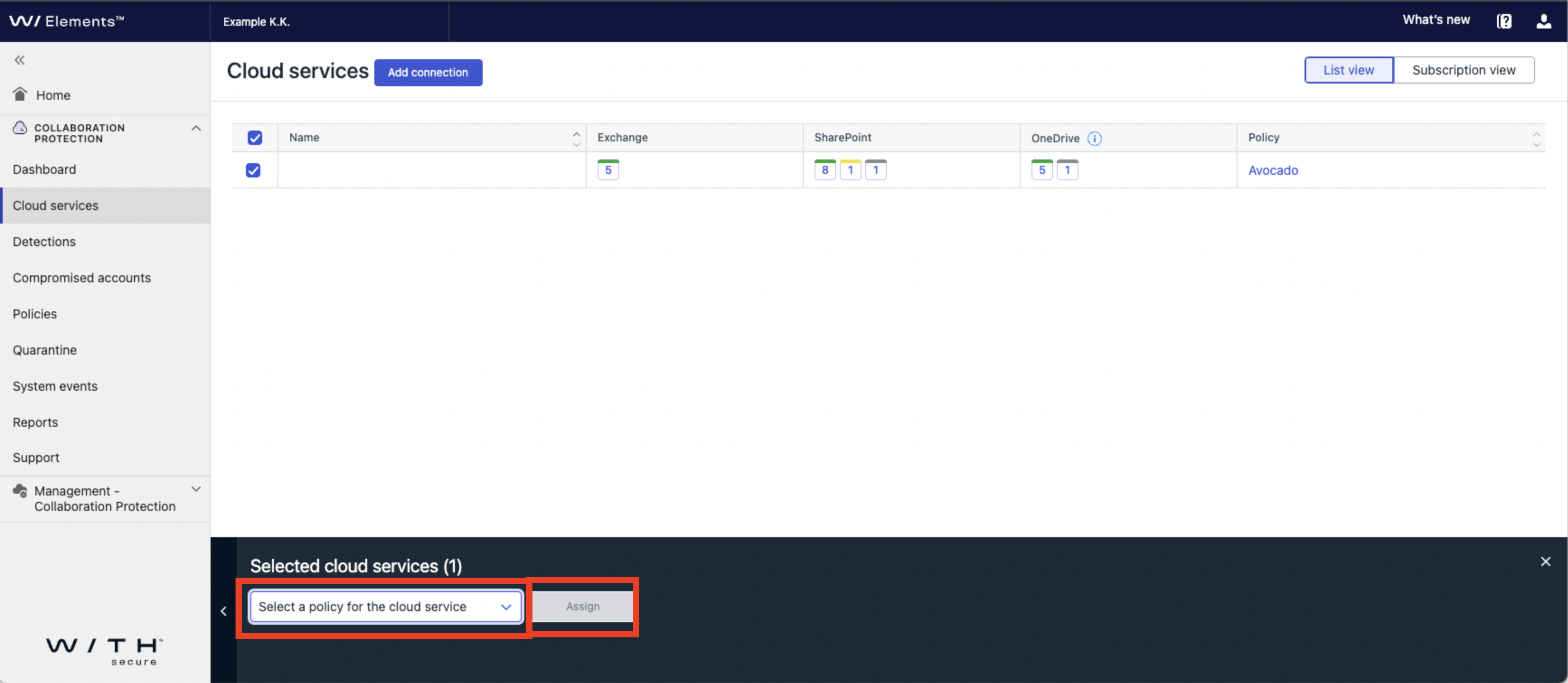 6. Confirm the policy that you chose in step 5 is properly assigned on the screen.