Target
For customers who have implemented the HENNGE Cloud Protection service.
Purpose
Changing the User Name that is used to log in to HENNGE Cloud Protection account.
This is not a required procedure for starting to use the service.
Caution
1. The display UI screen may differ depending on your device's OS, versions, and module.
2. The content of this article is based on product specifications as of October 2022 and is revised accordingly without advanced notice.
3. HENNGE Cloud Protection administrator privileges are required to view the actual screen and change settings.
4. The URL and login information for the HENNGE Cloud Protection management screen, please refer to the login information sent to you during the implementation.
Details
1. Accessing the HENNGE Cloud Protection Admin Console
1.1. Access the following URL to open the HENNGE Cloud Protection Admin Console.
2. Change the User Name
2.1. Refer to the following article to open the Account Information page.
How to Confirm Account Information
2.2. Change the [ User name ] field and click on [ Save ].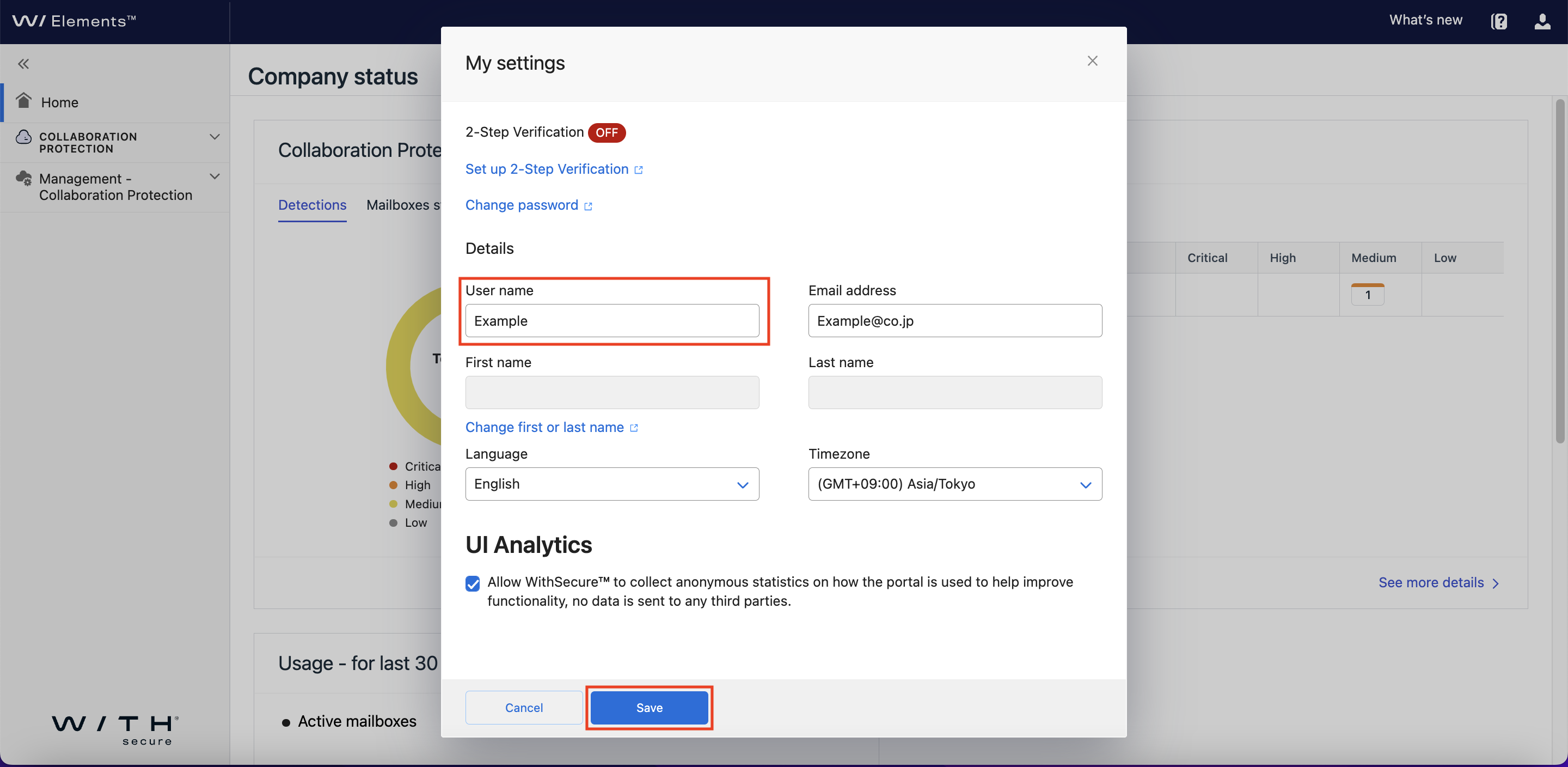 2.3. The page will be redirected automatically, confirm the message at the bottom of the screen to ensure that the update has been saved successfully.