Purpose
Disable the protection to mailboxes in Exchange Online of Microsoft 365 tenants added to HENNGE Cloud Protection.
Please note that this item is not required to install or start using HENNGE Cloud Protection.
Caution
1. The web page may be rendered differently on different OS or devices.
2. This article was written in 2021 Oct.
Details
1. Accessing the HENNGE Cloud Protection Admin Console
1.1. Please access the following URL to open the HENNGE Cloud Protection Admin Console.
https://elements.f-secure.com/apps/cloudprotection/
1.2. Click on the [ Cloud Services ] in the left menu.
2. Disable Protection of Mailboxes
2.1. Click on the Number displayed under the [ Exchange Online ] column.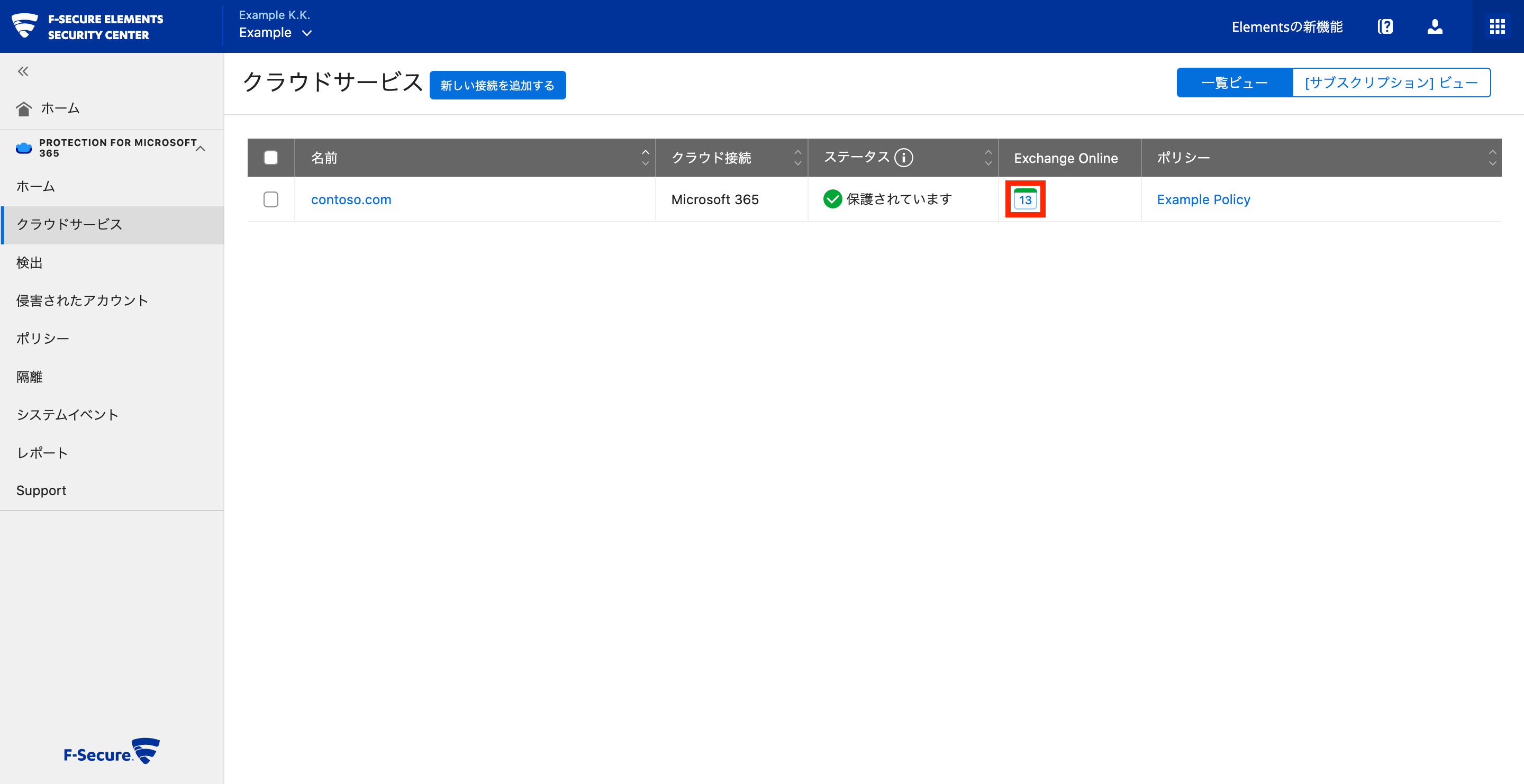 2.2. Click on the [ Customize my protection ] option.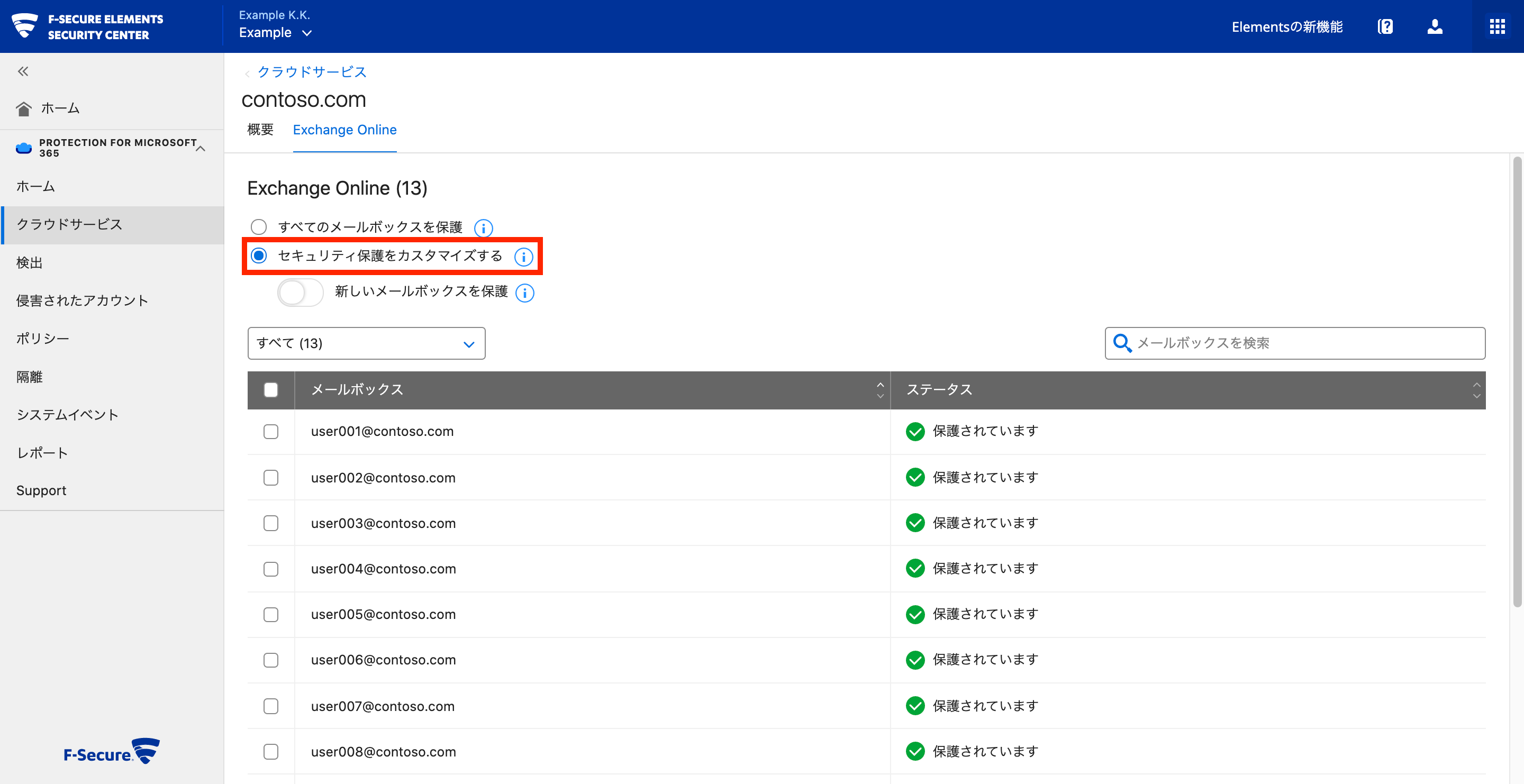 2.3. Click on the checkboxes of the mailboxes that you want to disable the protection of and click on the [ Turn off Protection ] at the bottom of the page.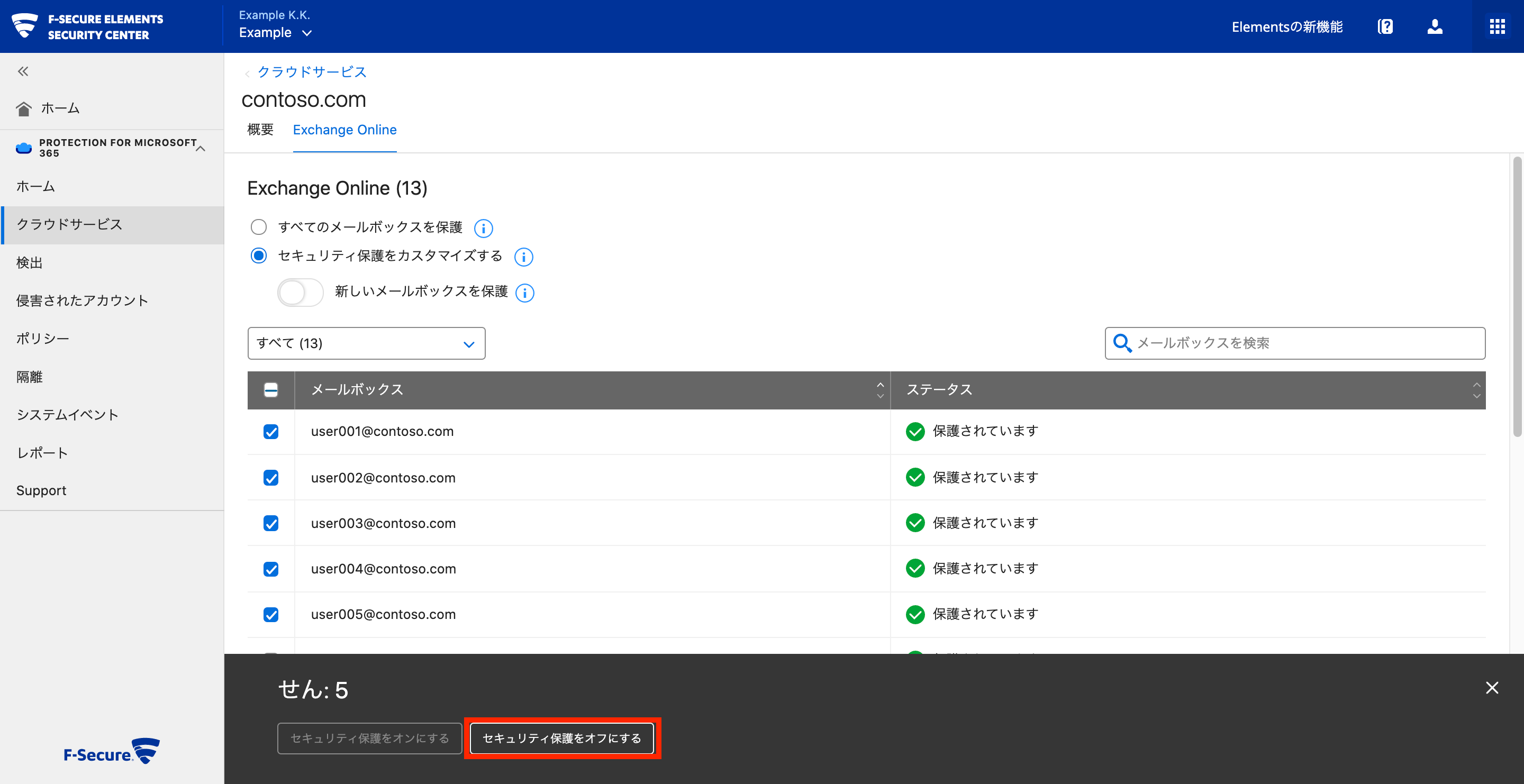 2.4. After step 2.3. , make sure that the status of those mailboxes has been changed to [ [ Unprotected ].