Target
For customers who have implemented the HENNGE Cloud Protection service.
Purpose
Search for Mailboxes in Exchange Online for the Microsoft 365 tenant added to HENNGE Cloud Protection.
Caution
1. The display UI screen may differ depending on your device's OS, versions, and module.
2. The content of this article is based on product specifications as of October 2022 and is revised accordingly without advanced notice.
Details
1. Accessing the HENNGE Cloud Protection Admin Console
1.1. Access the following URL for the HENNGE Cloud Protection Admin Console.
https://elements.f-secure.com/apps/cloudprotection/
1.2. Click on the [ Cloud Services ] on the left menu.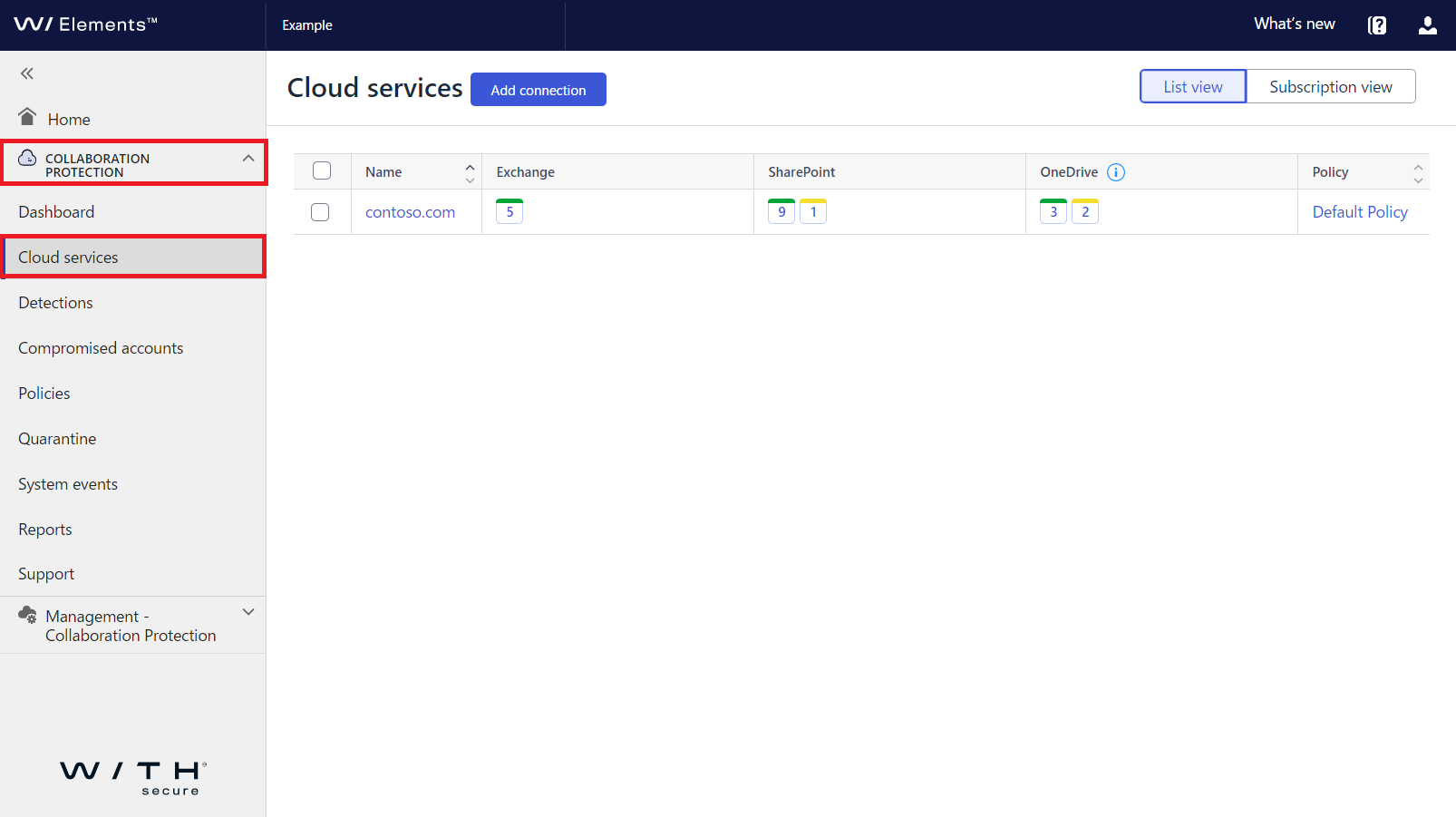 2. Search for Mailboxes
2.1. Click on the Number under the [ Exchange Online ] column → number icon or [ Configure Security Protection ] for the target cloud service.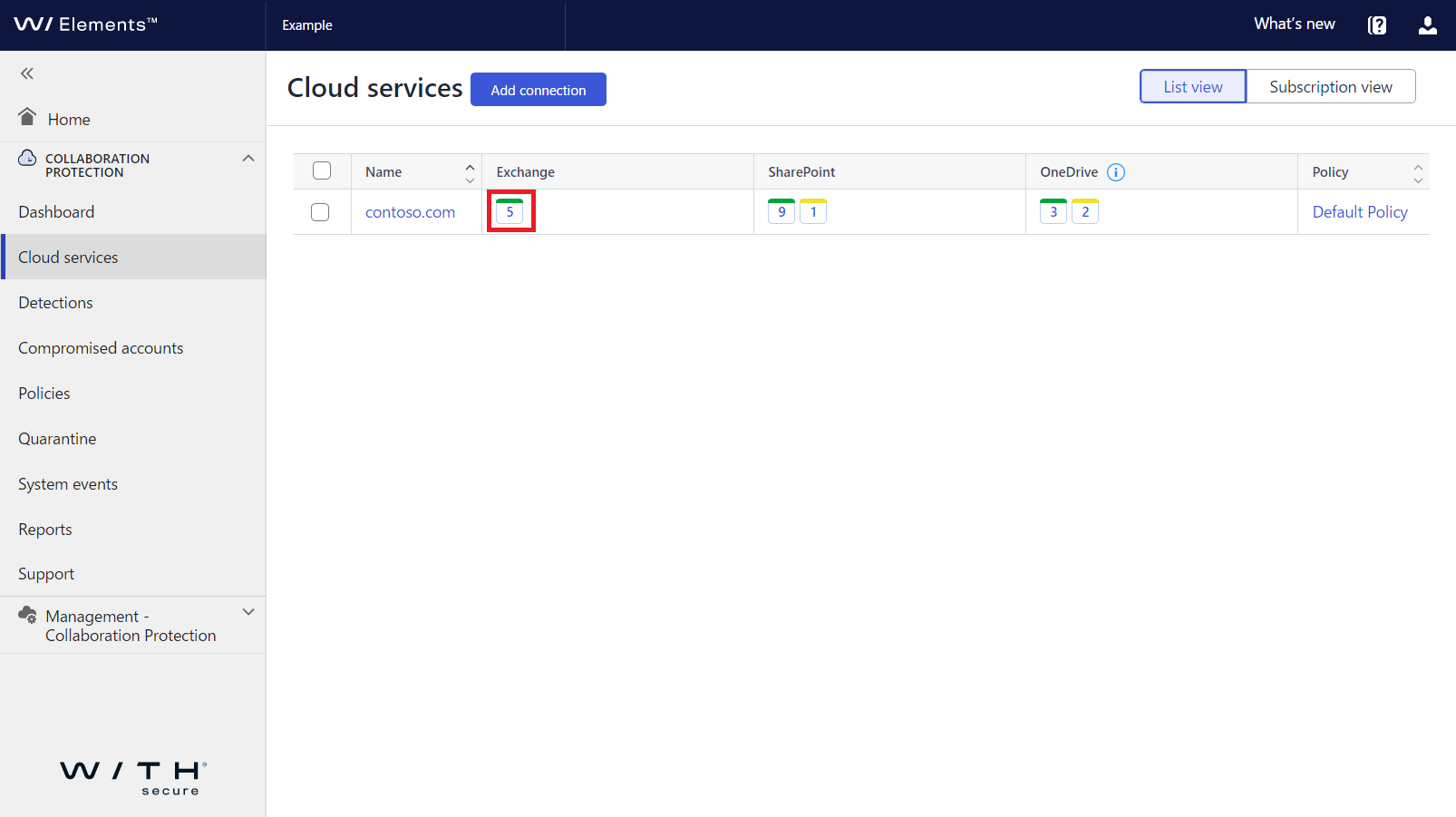 2.2. Click on the magnifying glass icon to search for the specific mailbox that you are looking for.