Target
For customers who are implementing HENNGE Cloud Protection.
Purpose
Registering HENNGE Cloud Protection Subscription Key.
Cautions
1. The web page may look different on different OS, or devices.
2. This article was written in 2021 Oct.
Details
1. Please confirm the Subscription Key
1.1. HENNGE Cloud Protection will be sent together with the Login Information from HENNGE.
2. Registering the Subscription Key
2.1. Please access the following URL.
https://portal.business.f-secure.com/self-register
2.2. Please input the Subscription Key from [1.1] and your administrator Email address, then click on [ Submit ].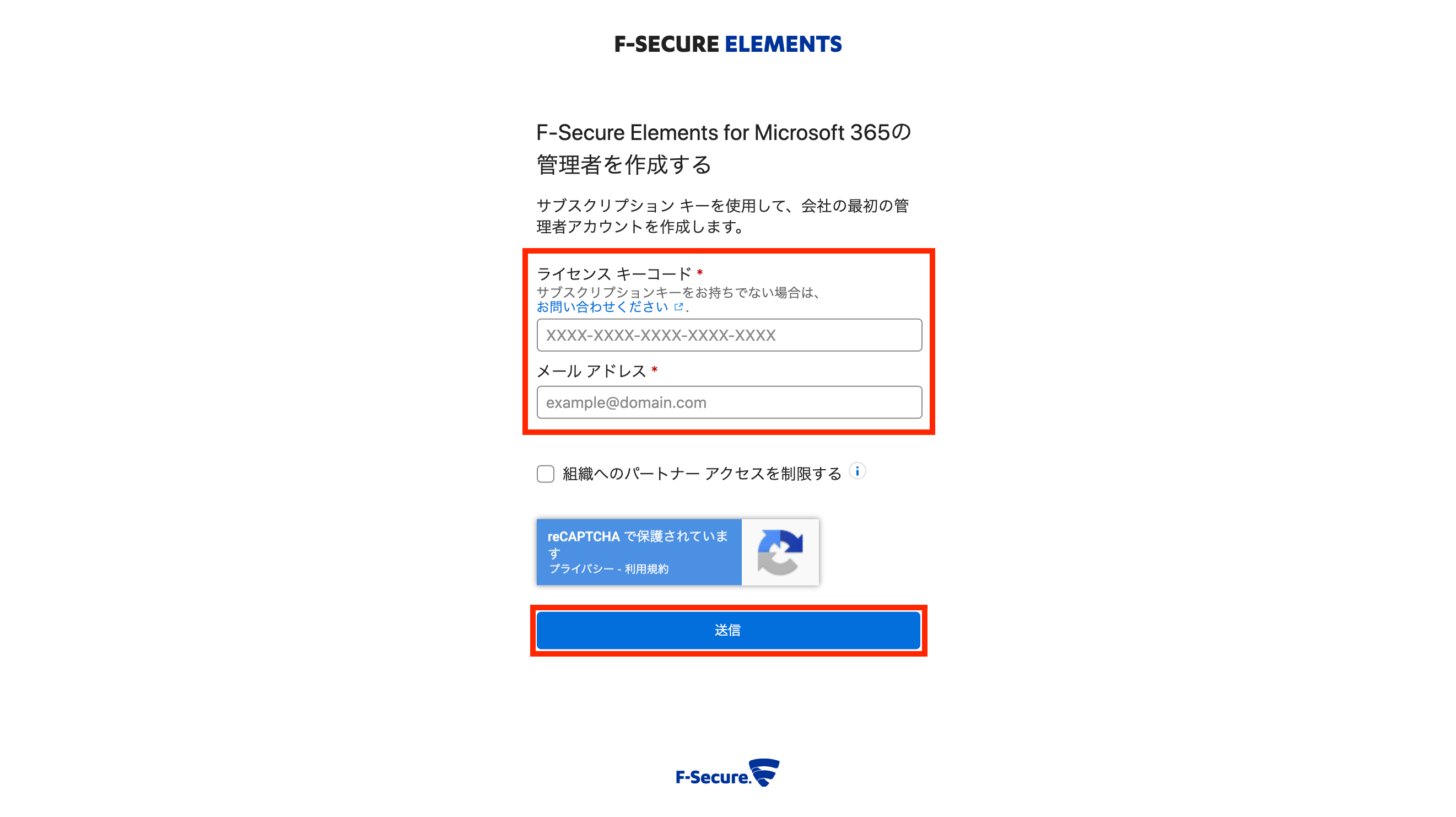 2.3. You will get an Email with the following subject [ You have received access rights to
F

-

Secure

] with the Email that you have entered in [2.2].
2.4. Please use the password that came the Email to access the URL and reset the password.