Target
This article is for customers who have implemented HENNGE Cloud Protection.
Purpose
This section describes administrators' response when a malicious URL is determined to be a false positive by confirming the URL's content detected by HENNGE Cloud Protection.
Caution
1. The display UI screen may differ depending on your device's OS, versions, and module.
2. The content of this article is based on product specifications as of October 2022 and is revised accordingly without advanced notice.
Details
Customers could make a false positive report from the [Detection] menu on HENNGE Cloud Protection admin page when the system falsely detects a URL as malicious.
1. Access the below URL and open HENNGE Cloud Protection's management screen.
https://elements.f-secure.com/apps/cloudprotection/
2. Click [Detection] from the menu on the left side of the screen.
3. Click [Detection ID] to view detailed information about the event.
4. Confirm the subject URL from [URLs] list at the bottom of the screen, and click [Report as false positive] on the right if it is a misdetection.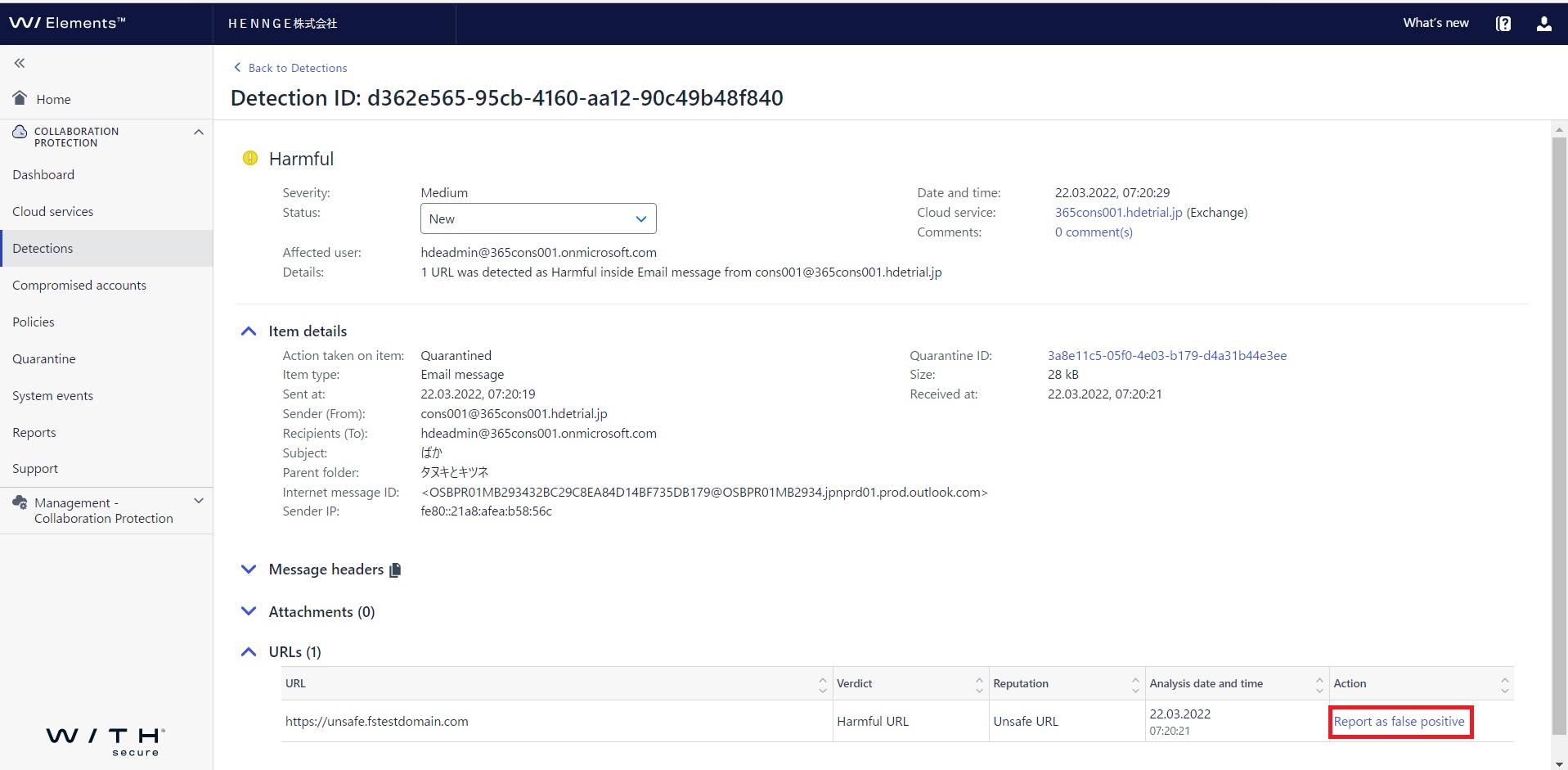 5. Click the [Report] button on the center of the screen.