Target
Customers implementing HENNGE Cloud Protection.
Purpose
This will enable HENNGE Cloud Protection for specific SharePoints, the HENNGE Cloud Protection must be already connected to Microsoft 365 Tenant.
Please note that this article is intended for SharePoint users only. This is not a required task in order to use HENNGE Cloud Protection.
Caution
1. The display UI screen may differ depending on your device's OS, versions, and module.
2. The content of this article is based on product specifications as of October 2022 and is revised accordingly without advanced notice.
Details
1. Accessing HENNGE Cloud Protection Admin Console
1.1. Access the following URL for the HENNGE Cloud Protection Admin Console.
https://elements.f-secure.com/apps/cloudprotection/
1.2. Click on the [ COLLABORATION PROTECTION ] - [ Cloud Services ] from the menu on the left.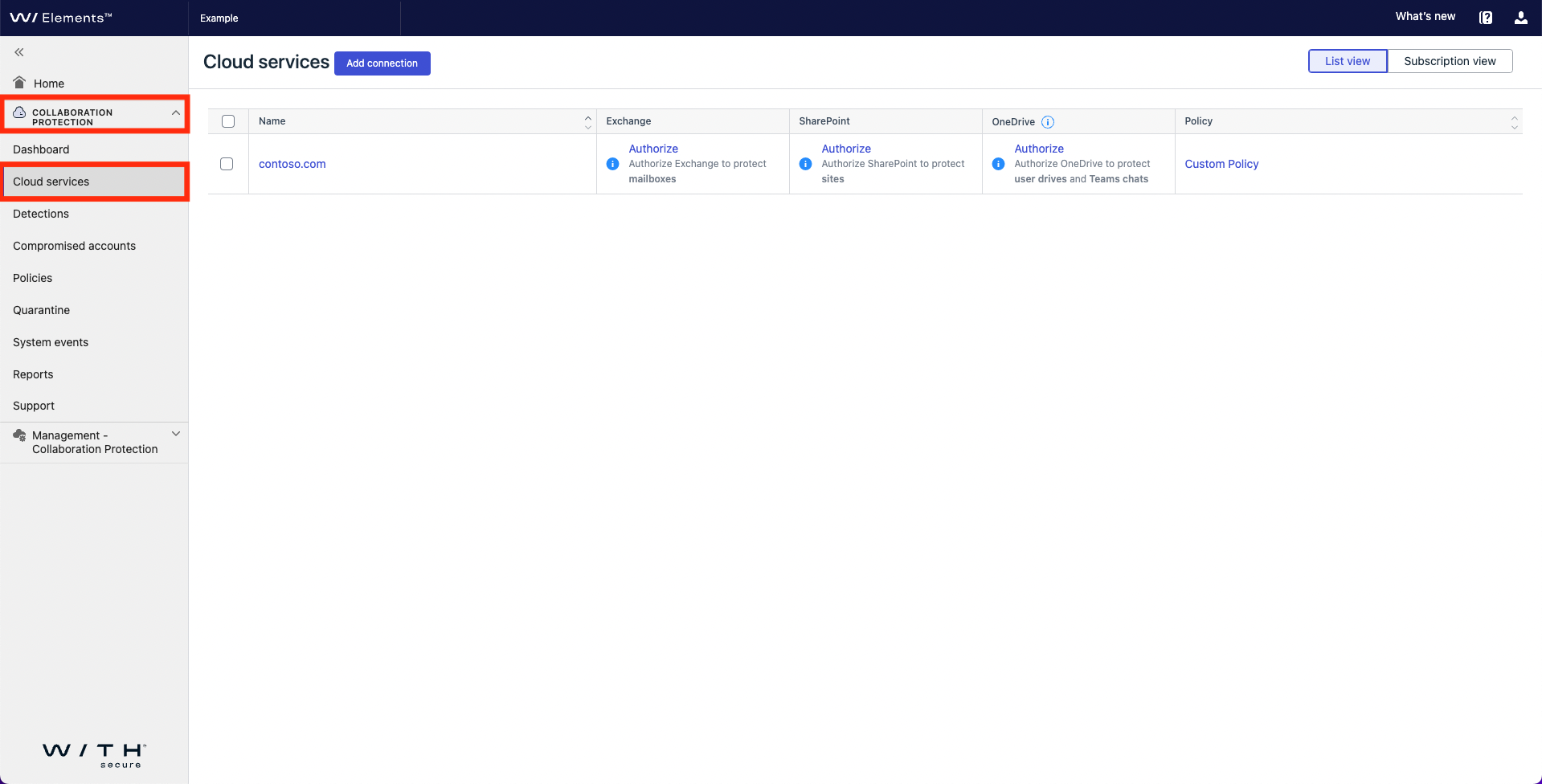 2. Select Target SharePoints
2.1. Click on the [ Configure protection ] in the [ SharePoint ] column.



2.2. Check on the checkbox for the target SharePoints that you wish to enable the protection with and click on the [ Turn on Protection ] at the bottom of the page.
It is possible to search for the specific SharePoints by using [ Search for sites ] box.
It may take 30 minutes to several hours before the SharePoint sites appear.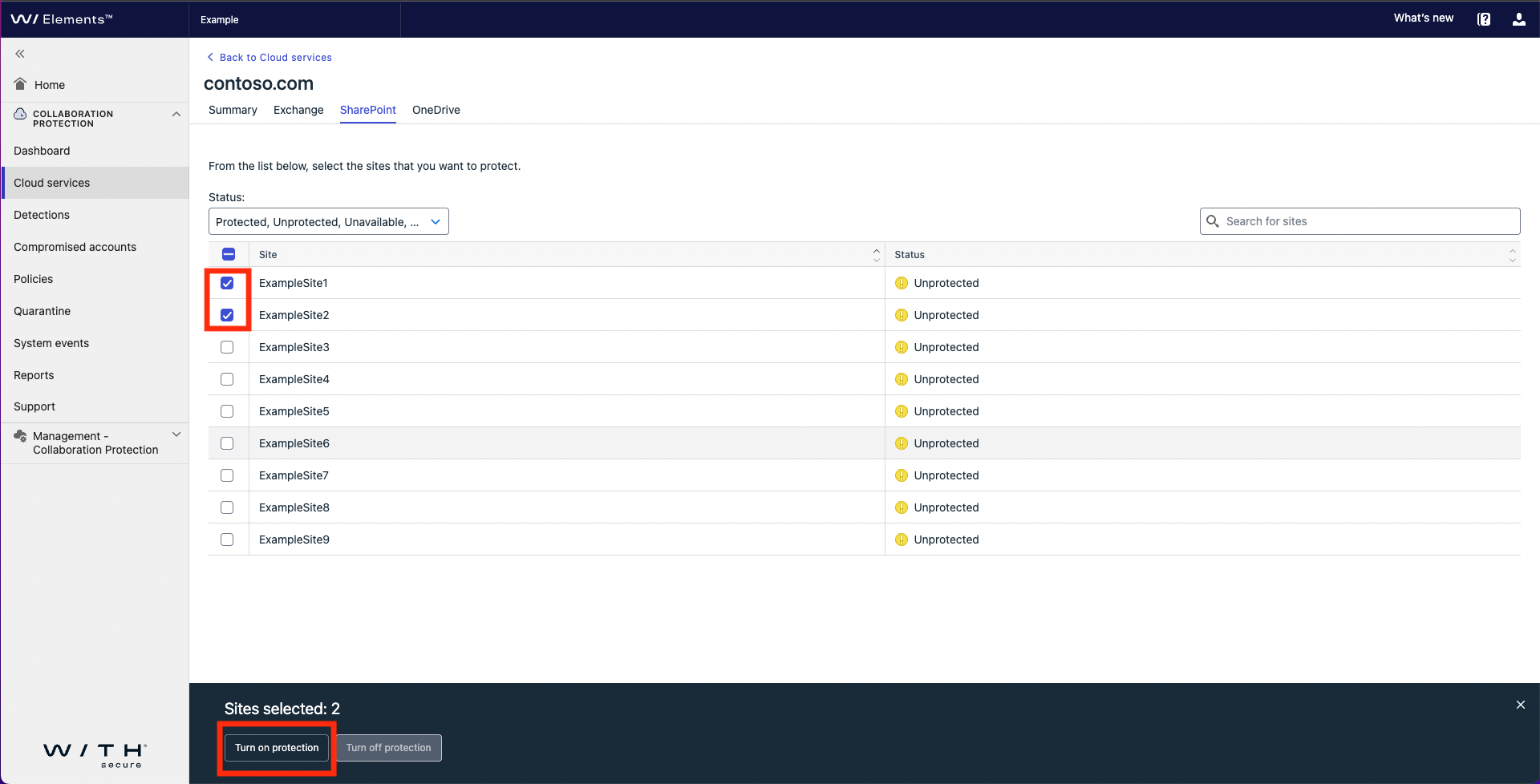 2.3. Confirm that the [ Status ] column of the target SharePoint shows [ Protected ].