Purpose
Disable the protection to Sites in SharePoint of Microsoft 365 tenants added to HENNGE Cloud Protection.
Please note that this item is not required to install or start using HENNGE Cloud Protection.
Caution
1. The display UI screen may differ depending on your device's OS, versions, and module.
2. The content of this article is based on product specifications as of October 2022 and is revised accordingly without advanced notice.
Details
1. Accessing the HENNGE Cloud Protection Admin Console
1.1. Please access the following URL to open the HENNGE Cloud Protection Admin Console.
https://elements.f-secure.com/apps/cloudprotection/
1.2. Click on the [ COLLABORATION PROTECTION ] - [ Cloud Services ] on the left menu.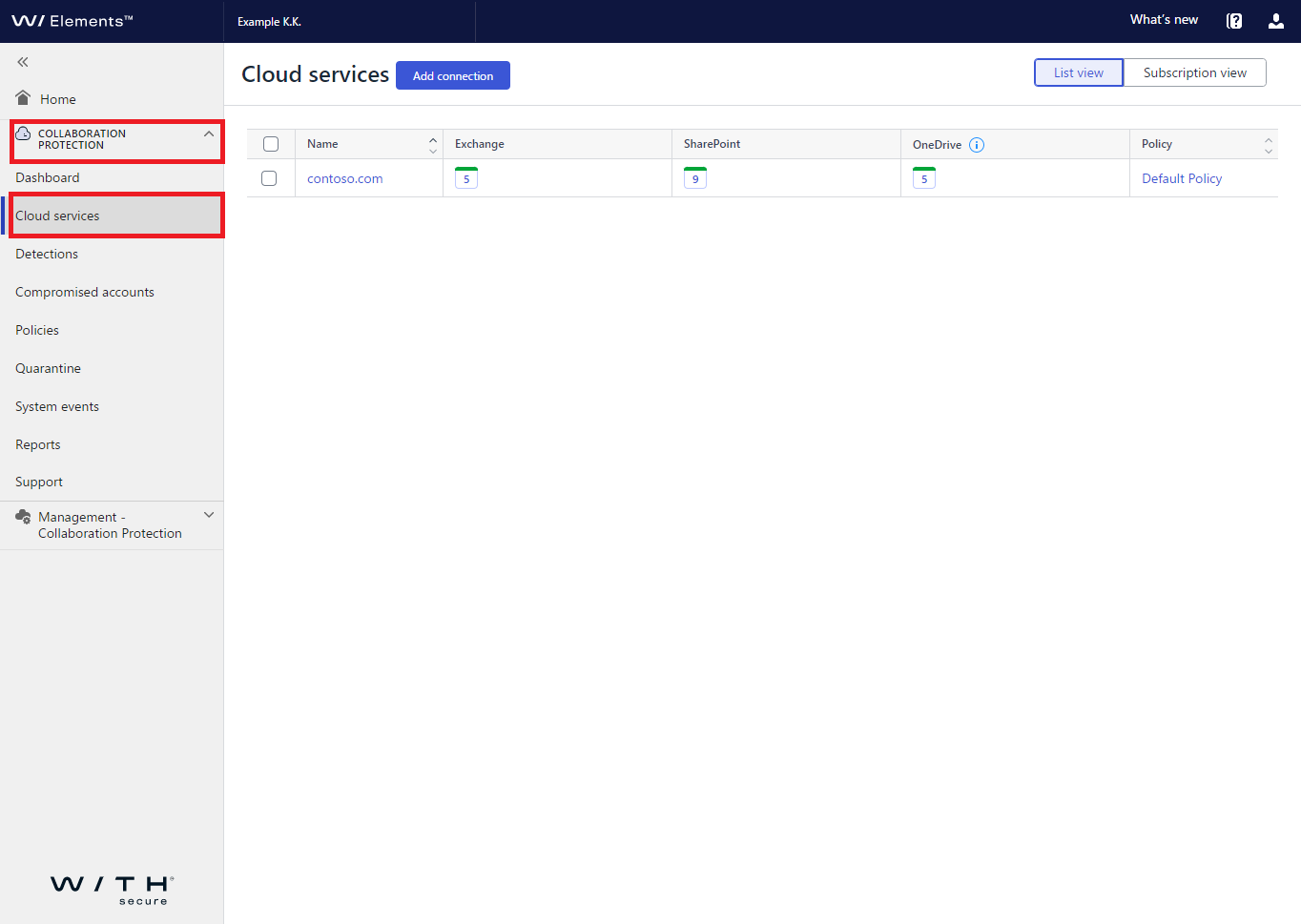 2. Disable Protection of SharePoint Site
2.1. Click on the Number displayed in the [ SharePoint ] column.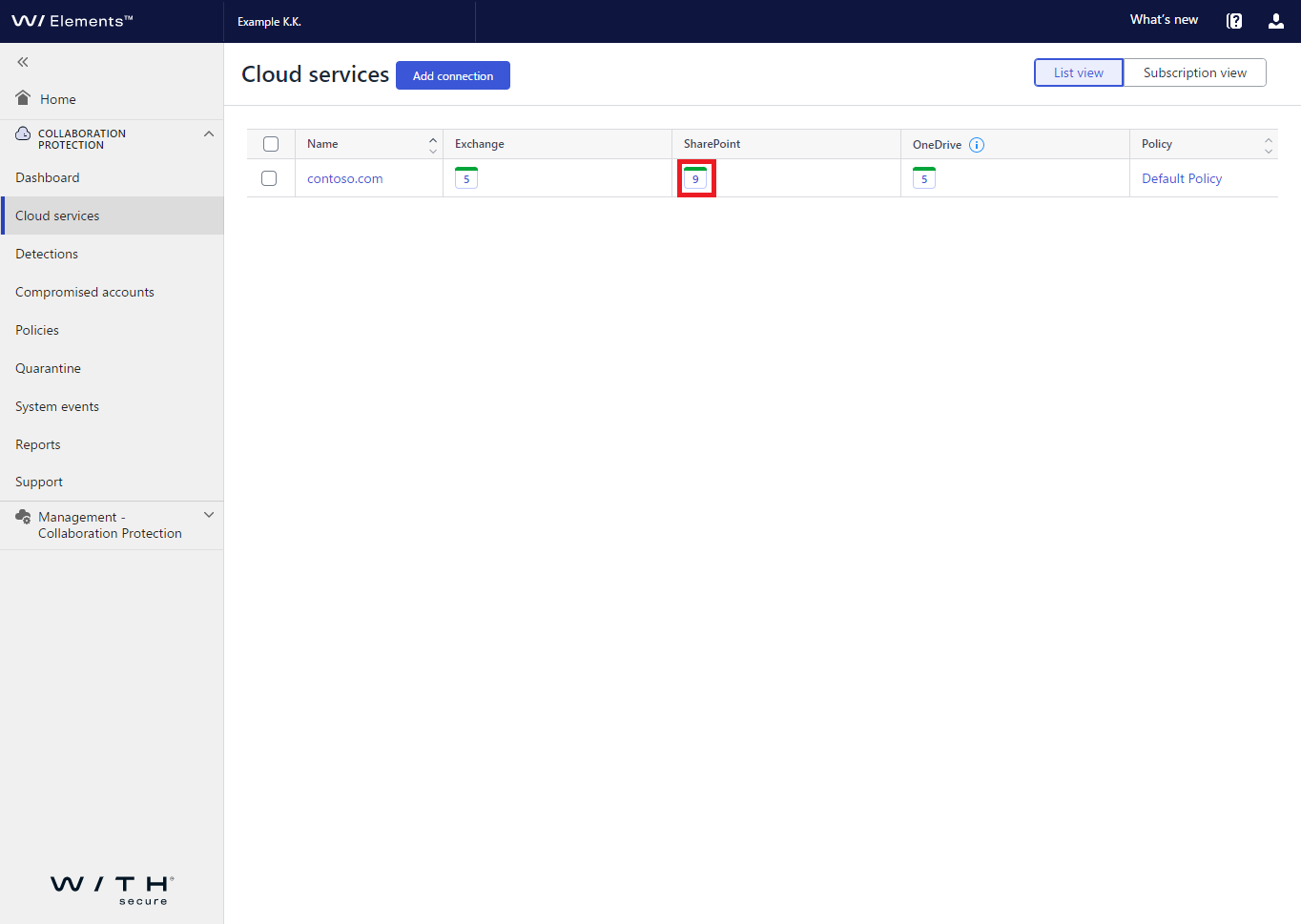 2.2. From the SharePoint sites whose [ Status ] column is [ Protected ], select the check box next to the site to be excluded from protection, and select [ Turn off protection ].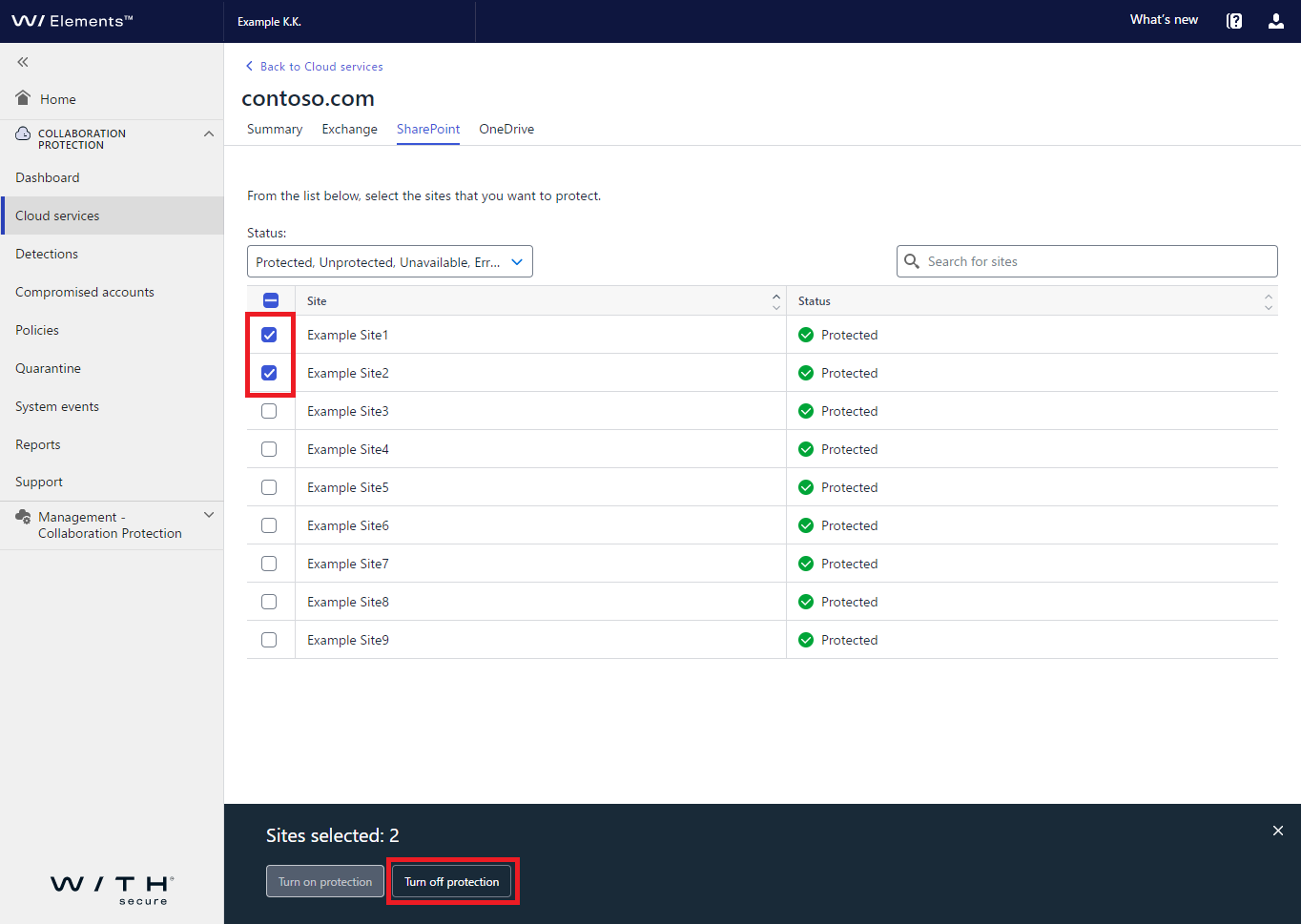 2.3. Make sure that the status of those Site has been changed to [ Unprotected ].