Purpose
This article shows how to disable multiple HENNGE Device Certificates at once.
Procedure
Step.1
Choose "Certificate Operations" under "Device Certificate" on HENNGE Access Control administrator screen.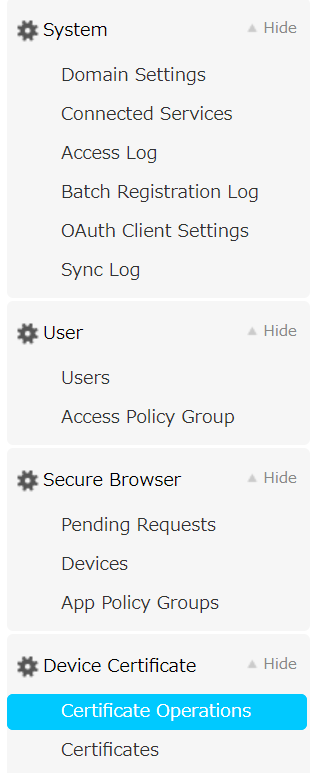 Step.2
Click "Revoke" button.

Step.3
Click "Device Certificate Revocation List" to get a template.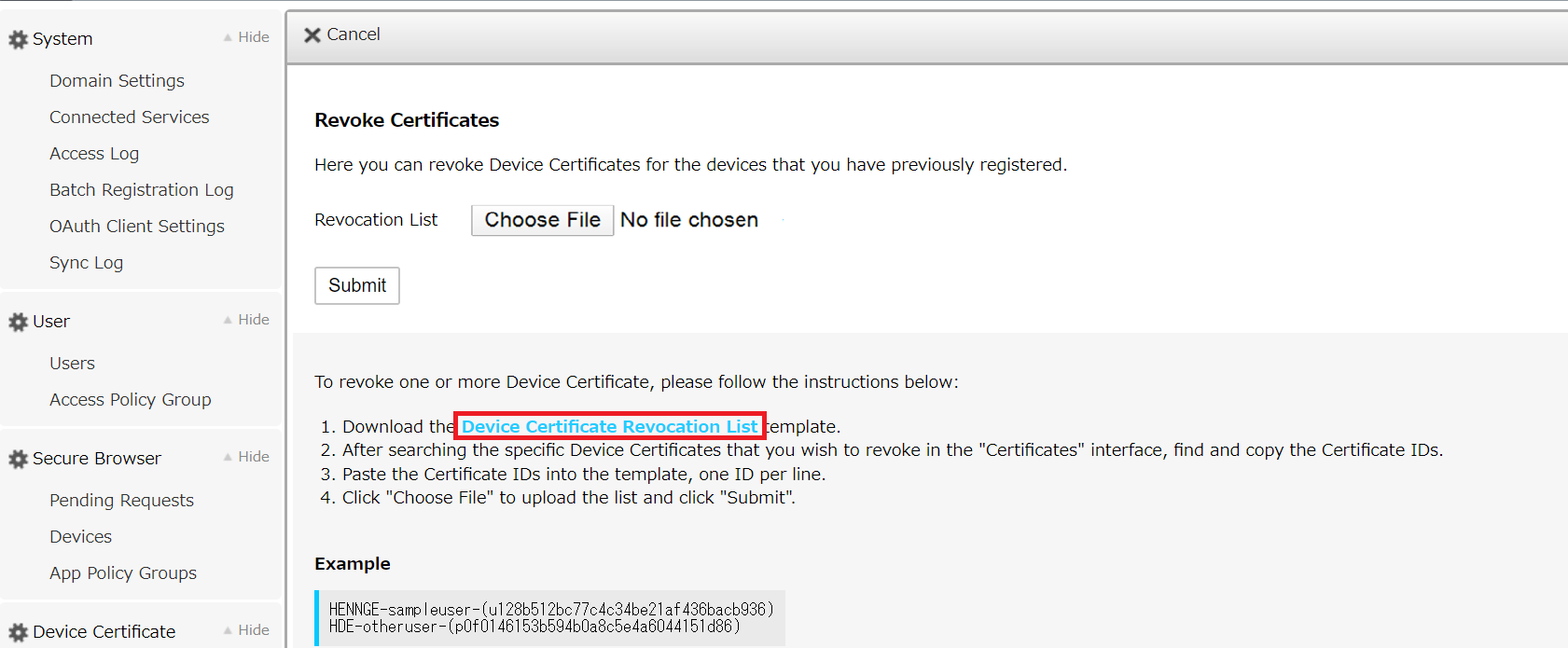 Step.4
Create Device Certificate Revocation List (.tsv file) by using a template.
Each Certificate's ID can be confirmed in registered device certificates list which can be downloaded by the procedure in the below article.
How to donwload registered HENNGE Device Certificates list

Step.5
Click "Choose File" button and select a Device Certificate Revocation List file.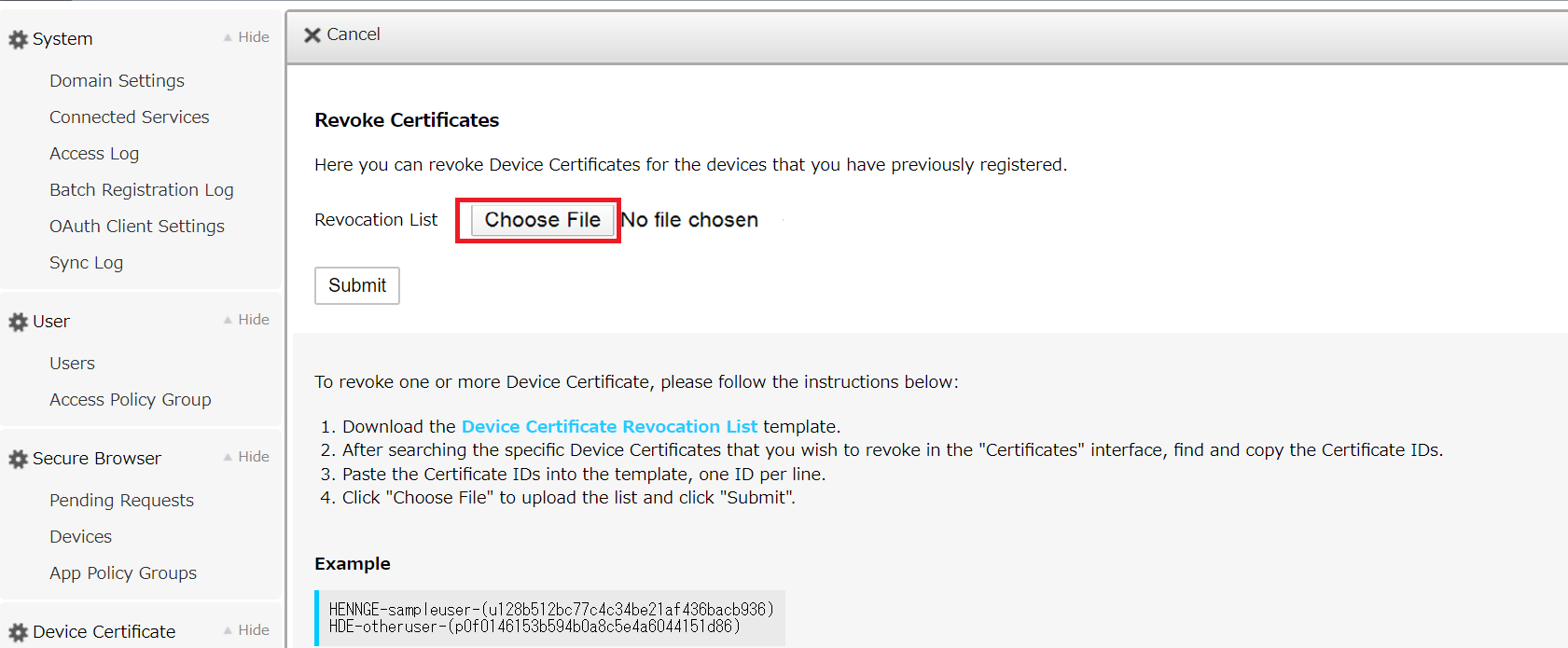 Step.6
Click "Submit" button. Then device certificates listed in TSV file are disabled at once immediately.