Target
For HENNGE Cloud Protection customers who are initializing the setup and management of the service.
Purpose
This procedure explains how to edit existing policies on the HENNGE Cloud Protection Admin Console.
Cautions
1. The following procedure requires HENNGE Cloud Protection administrator privileges.
2. Please find the URL of HENNGE Cloud Protection admin UI (or admin screen) and login information from the email sent by the onboarding guide.
3. The display UI screen may differ depending on your device's OS, versions, and module.
4. The content of this article is based on product specifications as of October 2022 and is revised accordingly without advanced notice.
Details / Procedures
1. Please access the following URL for the HENNGE Cloud Protection Admin Console.
https://elements.f-secure.com/apps/cloudprotection/
2. Click on the [COLLABORATION PROTECTION] - [Policies] from the left menu and the policy that you want to edit.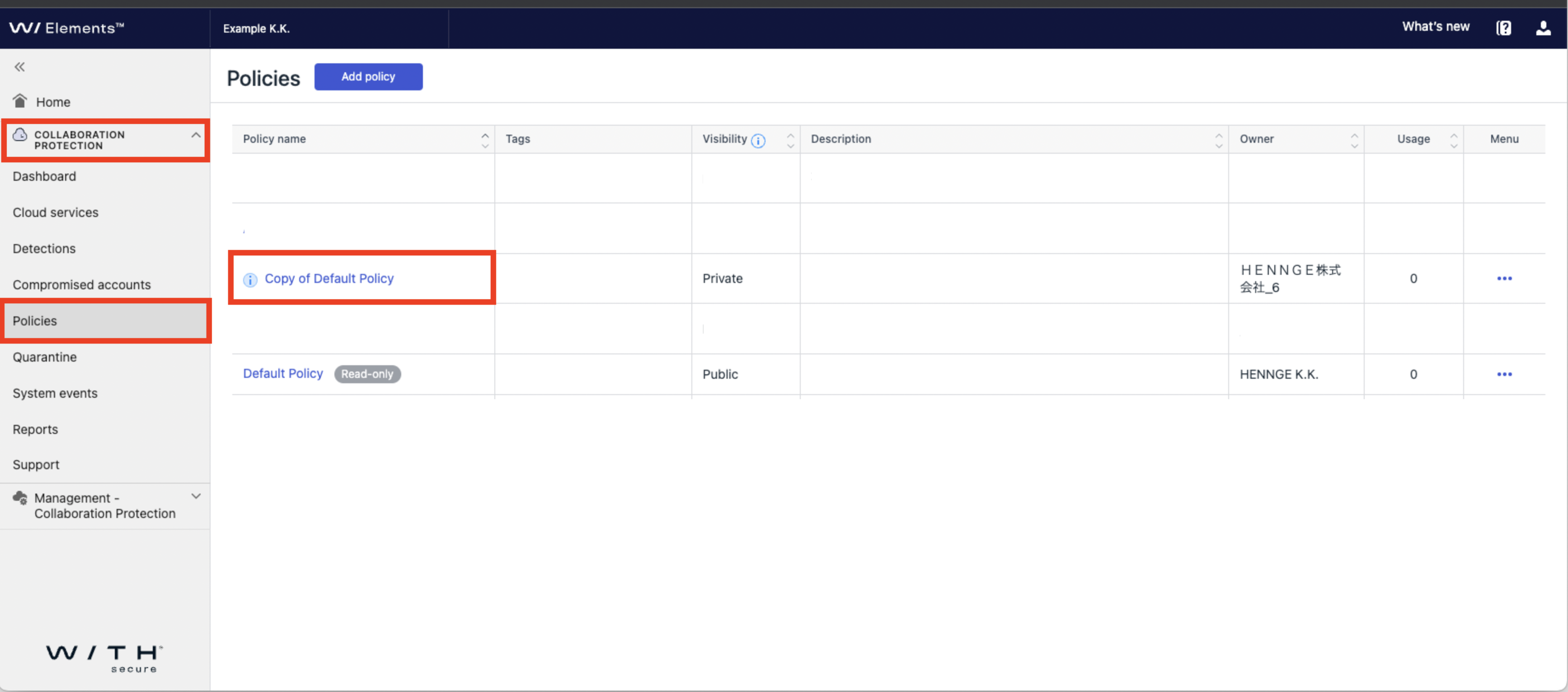 3. Choose the items that you want to modify and click on the [Save] button after you have finished the operation.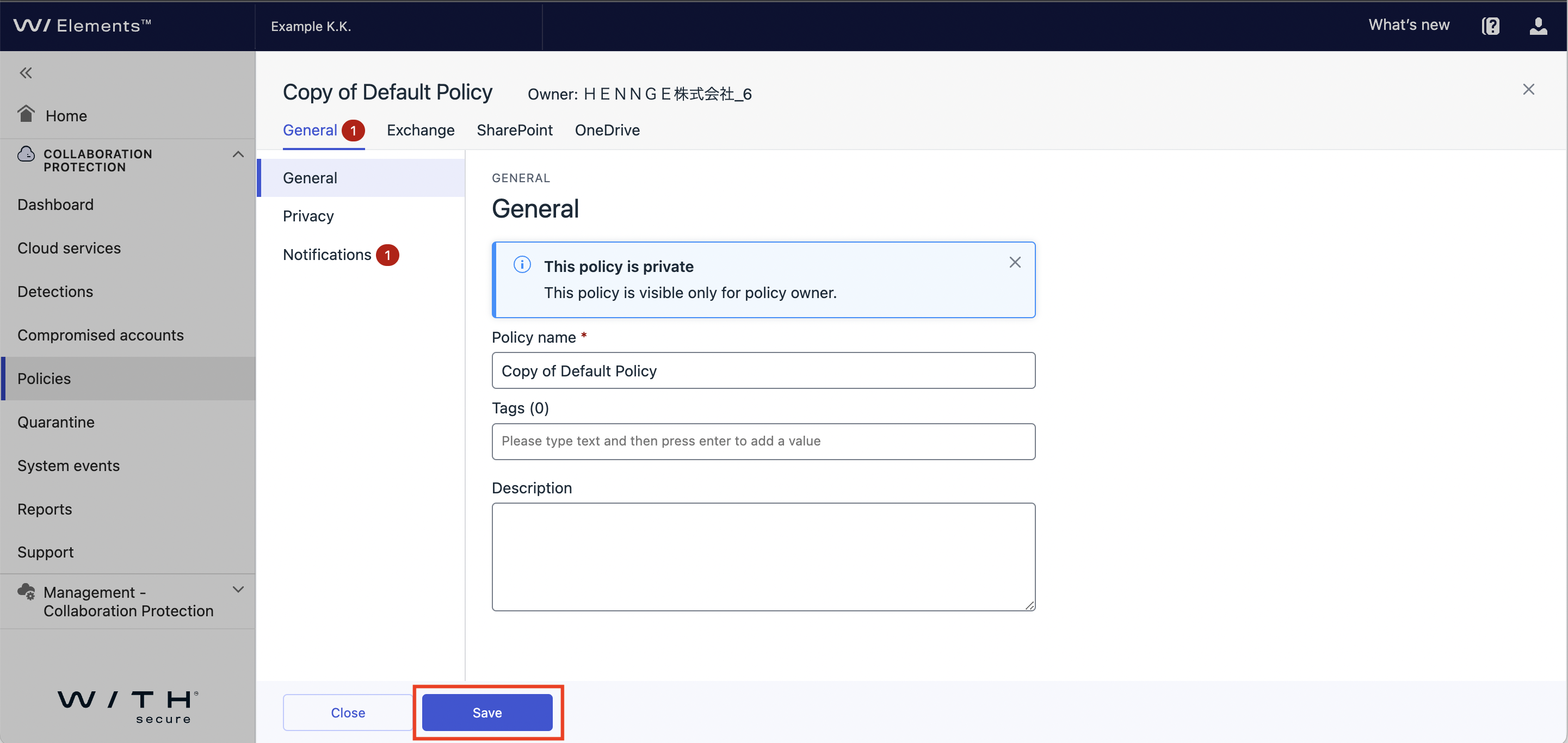 For a description of each item, please refer to the following articles.